Play Ball
An overwhelming majority of survey respondents support the city-county stadium, even with its rising costs and revised financing plan.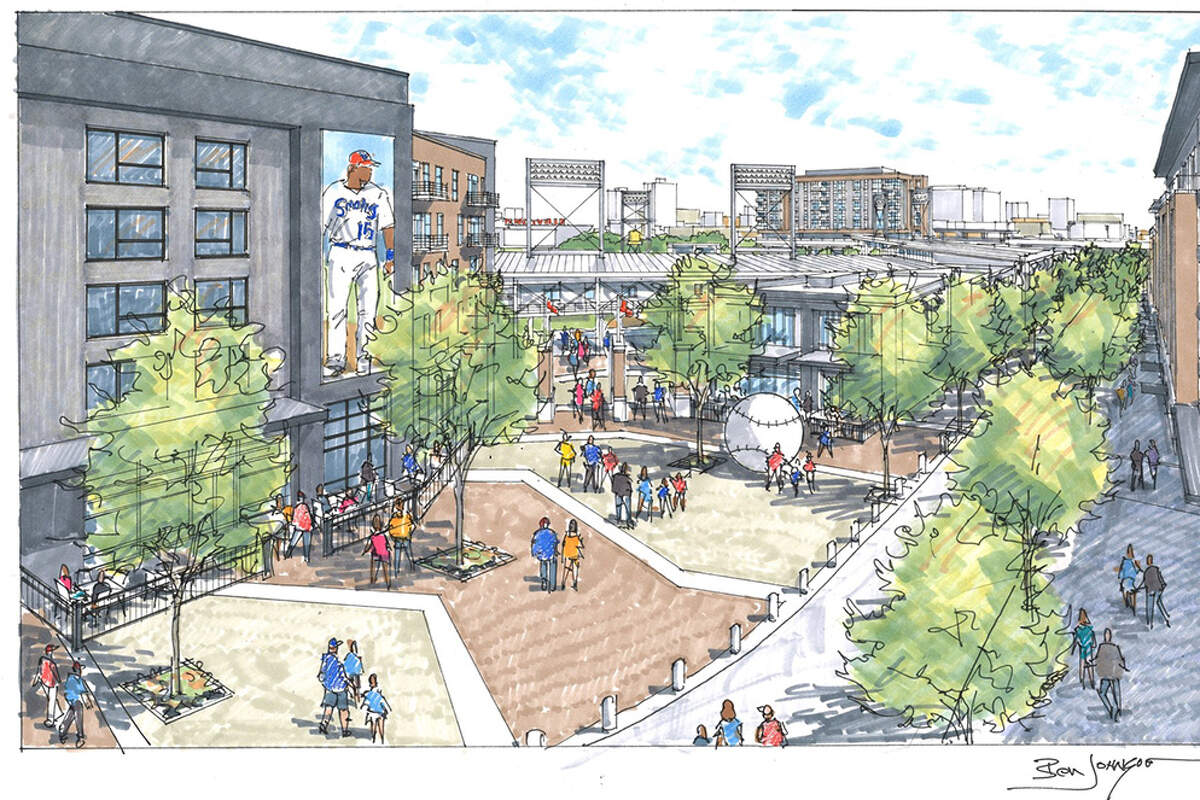 Most Power Poll participants are cheering on the project to build a multi-use stadium in the Magnolia Avenue Warehouse District adjacent to the Old City, even with new financial challenges. Rising prices for building materials — roughly 20 percent overall during the past year — are driving up the estimated cost of the project. The exact amount won't be known until construction documents are completed, but the tab could approach $100 million. The working cost estimate has been $80.1 million.
The bulk of the funding would come from a $13.5 million state grant and a $65 million bond issue backed by the city-county Sports Authority. Tennessee Smokies owner Randy Boyd has said he would chip in around $6 million in cash and has agreed in principle to float a loan for the balance of the cost — whatever that turns out to be. The loan would be repaid from new property tax revenues from new development in a tax-increment financing (TIF) district surrounding the stadium site.
Presenting sponsor
We're taking action to lower costs for members
By Robin Young
SVP, Commercial Operations & Chief Marketing Officer
BlueCross BlueShield of Tennessee
How can we improve the health of our members and respond to customers voicing their need for us to lower costs?
Our record-high $16.76 billion in claims costs in 2021 brings renewed urgency to the need for affordability.
Here's a look at how we spent the premium dollars you and our members paid in 2021.
Our customers have always asked us to help manage their costs, but their expectations are more urgent than ever. One powerful tool to deliver cost savings is our provider networks.
How provider networks work for you
We've always balanced choice — broad networks — and costs, knowing that both are important to health care consumers. But many customers are telling us they favor lower costs.
Provider networks remain our most powerful tool to deliver savings. In exchange for discounted rates, these networks bring more patients to participating providers. These networks also help us make sure providers are meeting safety and quality standards.
We've been reviewing our provider networks and looking at more focused choices to deliver low-cost, high-quality care. We're also taking steps to negotiate new contracts with some providers who are being paid higher-than-average rates.
When this happens, we're working on behalf of our members who, again, are telling us cost savings are a top priority for them.
More care options for members
Even as we talk about developing more focused networks, we've also taken steps to expand access to convenient, high-value care. One example is the eight BlueCross Medical Centers, created in partnership with Sanitas, in Middle and West Tennessee, which were opened specifically for our members. We've also expanded our coverage of and support for telehealth.
As a not-for-profit health plan, our top priority is improving the health of our members, and we're responsible stewards of their finances. And since managing costs for everyone is part of our goal, we'll keep working to negotiate the best possible rates with hospitals and providers.
We're carefully evaluating every opportunity on the table to make sure we're meeting the expectations of our members and customers.
Local officials are looking to expand the size of the district to fill most of an area bounded by Summit Hill Drive, North Central Street, Fifth Avenue and Harriet Tubman Street. Knox County Commission, Knoxville City Council and the city-county Sports Authority, which is overseeing the project, are voting on the funding proposal and the TIF district expansion next week.
Social media discussions about the project have tended to be dominated by opponents from both the left and the right. Small-government conservatives have opposed it because of the public financing, while progressives have been arguing that public dollars should be spent on more pressing priorities.
However, Knox County Mayor Glenn Jacobs, a libertarian-leaning Republican, and Knoxville Mayor Indya Kincannon, a progressive Democrat (though the office is technically nonpartisan), have championed the project.
Likewise, the vast majority of this month's Power Poll respondents support the stadium project and the new financing plan. The rising costs didn't move the needle much at all. Only 3 percent of respondents said they had shifted from supporting the project to opposing it in light of the cost increases. A whopping 83 percent were still in favor of the stadium even with the financing challenges.
About two-thirds of Power Poll members said that a loan from Boyd to cover the last dollars of the construction costs was an appropriate course of action. Previously, Boyd had said he would cover any cost overruns, but officials have said the rising materials prices don't count as an overrun because the final construction budget hasn't been determined yet.
Even without knowing how much new tax revenue would be generated in the TIF district, 69 percent of respondents said they would support using those funds for repayment of the loan. (The City has first dibs on the money so it can pay for infrastructure improvements in the area.)
One reason for the support appears to be the optimism Power Poll members have for the stadium as an economic catalyst. Nearly nine of 10 members said the project would spur development in the Magnolia Avenue Warehouse District. Recent property transactions in the area around the stadium, including two parcels purchased by hotel developers and others by downtown redevelopment veterans, indicate development will materialize in short order.
Of course, another reason for optimism might be because a majority of respondents are at least casual baseball fans. The Tennessee Smokies, the Chicago Cubs' AA affiliate, would be the primary tenant, and 80 percent of the Power Poll members said they were likely to take in a baseball game at the ballpark.
Power Poll Members: Do you have a friend or colleague who should be on Power Poll? Please invite them to join!
About Power Poll: Power Poll asks questions of the most powerful, influential people in U.S. cities. It is not a scientific survey. But because the people responding to the surveys comprise the leadership structure of their cities, the results afford a fascinating glimpse into the thoughts, opinions, and beliefs of those in a position to make change. Power Poll is distinctly nonpartisan.
Corporate Sponsors
We thank the following organizations for their support of Power Poll. Learn more about becoming a sponsor here.