Party and Local Politics
Party affiliation and national issues are important in local elections for a majority of Power Poll members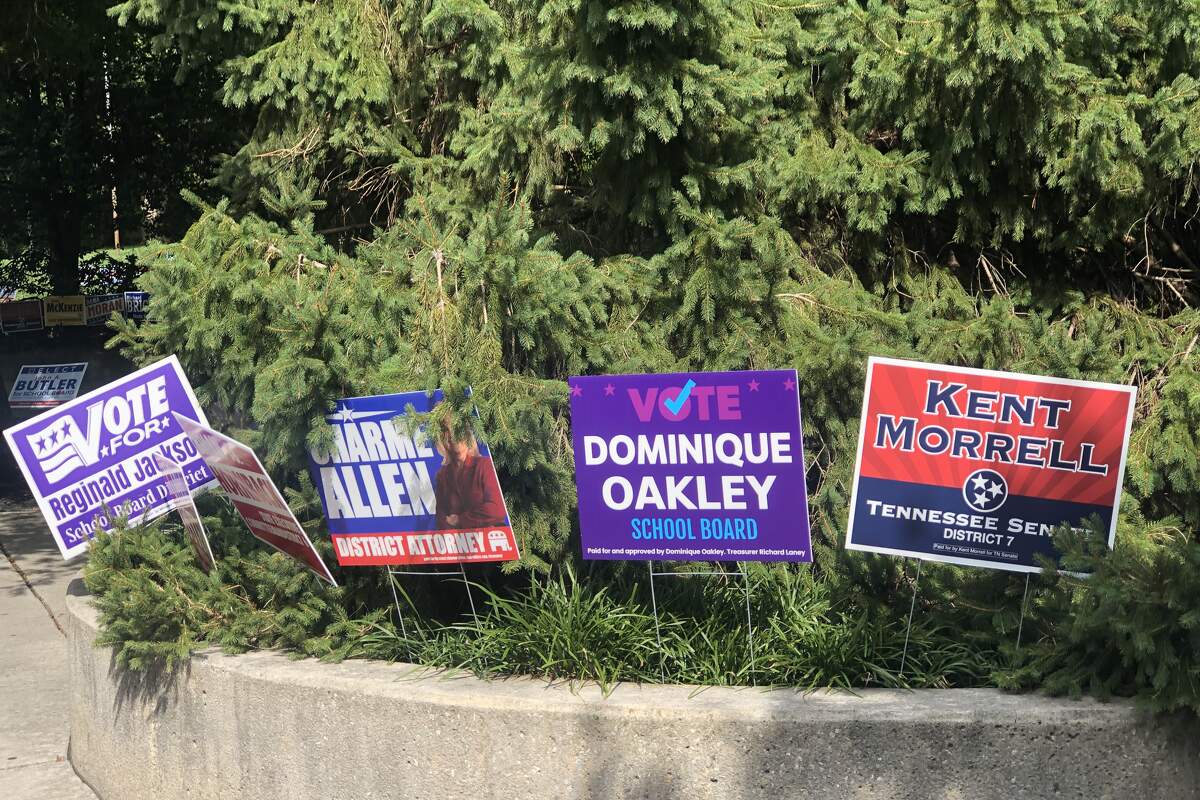 Early voting for the Aug. 4 election began one week ago today in Knox County, with races for party primaries for state-level offices, county and school board offices and Farragut municipal offices.
For the first time in more than 20 years, school board elections are partisan contests, thanks to a change in state law. State primaries are partisan, of course, as are county elections. Only voters in Farragut will have nonpartisan races on their ballots. With partisanship comes party politics and, sometimes, national issues that seldom get much attention locally in nonpartisan contests.
A solid majority of respondents to this month's Power Poll agreed that party affiliation and national political issues are important in local contests. Members said they have enough information — mostly gathered from print or online news sources — to make informed decisions at the polls.
During the first five days of early voting, a total of 8,808 people in Knox County voted either in person at one of 10 locations or cast absentee ballots. Of those, 61 percent selected GOP primary ballots. Thirty-seven percent of the voters filled out Democratic primary ballots and less than 2 percent voted only in the general election, which meant they didn't need a partisan ballot.
While Knox County as a whole tilts toward the Republican party (no Democrat has won a countywide race in Knox County since 2006), the GOP advantage in ballots isn't indicative of how individual district races will play out and may not be a reliable indicator of how countywide races will turn out, since voters in Tennessee can vote in the primary of their choosing without formally declaring party loyalty.
Asked about the importance of party affiliation, nearly two-thirds of the Power Poll respondents replied that it was important — 23 percent thought it was very important and 42 percent considered it somewhat important.
As many observers have pointed out, political tribalism is on the rise across the United States, and Knox County is no exception. Some school board candidates have embraced the switch to partisan elections, and last year the Knox County Republican Party backed a slate of candidates in an attempt to turn the nonpartisan city elections into a partisan referendum.
This month's poll appears to signal a shift in the Power Poll members' attitudes toward partisanship and local elections. In September 2021, respondents overwhelmingly opposed partisan school board elections, and 45 percent said knowing a candidate's party affiliation wouldn't affect their vote.
With increased partisanship comes a greater likelihood that national political issues such as abortion or transgender student-athlete participation in sports will become part of the campaign discourse for local (as opposed to state or federal) offices. That's OK, according to a majority of Power Poll respondents. Half said national issues were somewhat important in local races, and 13 percent said they were very important. More than one-third — 37 percent — responded that national issues are unimportant in local politics.
Three quarters of Power Poll members consider themselves equipped with enough knowledge about candidates and issues to make informed decisions when they cast their ballots. Eleven percent, however, said they don't have enough information.
Most Power Poll respondents said they have gleaned most of their election news from print outlets (37 percent) and online-only news organizations (27 percent). TV news, political parties and candidates, and friends each were cited by 8 percent as their primary election news source, with 4 percent identifying social media.
Early voting continues through July 30, and Election Day falls on Aug. 4.
This month's questions and responses:
About Power Poll: Power Poll asks questions of the most powerful, influential people in U.S. cities. It is not a scientific survey. But because the people responding to the surveys comprise the leadership structure of their cities, the results afford a fascinating glimpse into the thoughts, opinions, and beliefs of those in a position to make change. Power Poll is distinctly nonpartisan.