Mixed Feelings on School Plans
About half of local community leaders say classrooms should reopen for in-person instruction.
Civic and business leaders in Knox County appear to be as divided as the community at large on whether and how to return to school in the midst of the coronavirus pandemic.
In the latest local Power Poll, 49.75 percent of respondents said Knox County Schools should reopen for in-person instruction next month. Another 37 percent said they should not, and 13 percent said they were unsure.
Regardless of their feelings about education delivery, the vast majority of respondents said they are complying with the county Board of Health's order to wear face masks when inside public buildings.
The results reflect the uncertainty many parents and teachers feel about the plan approved earlier this month by the Knox County school board to open schools on Aug. 17. Superintendent Bob Thomas said safety measures will include temperature-taking for everyone entering each school building every day, along with a requirement for students and staff to wear face masks.
Presenting sponsor
BlueCross Leads Nation on Telehealth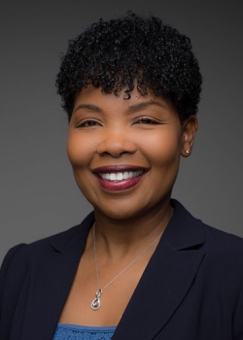 By Dr. Andrea Willis
Senior Vice President, Chief Medical Officer
BlueCross BlueShield of Tennessee
On June 17, I testified before the U.S. Senate Committee on Health, Education, Labor and Pension (HELP) to share what we're learning about telehealth during the COVID-19 pandemic.
Here are the four themes that I shared with senators:
1. BlueCross was the first major insurer to commit to covering in-network telehealth services on an ongoing basis throughout the crisis.
We did this because we wanted our members to retain access to the physicians they knew and trusted. Our members and providers wanted the choice to use virtual care and telehealth services was another way to collaborate with in-network providers to make quality care more convenient. We believe this was the right thing to do for our members and for the providers in Tennessee we rely on to care for those members.
2. From mid-March through June, BlueCross saw 55 times more telemedicine claims than during the same time period last year.
Prior to COVID-19, BlueCross had seen utilization rates for telemedicine consistently below 30% for members with that benefit. As we expanded and encouraged telemedicine, we saw utilization rates rise. In fact, we processed more than 800,000 telehealth claims from March 16 through June 30. The key was partnering with in-network providers. In general, those doctor-patient relationships transformed and thrived as they both turned to this method of interaction.
3. Telemedicine helps our members access care they may have foregone otherwise, and without the increased risk of infection.
Because the data is still accumulating, it's too early to definitively say that the expansion of telehealth has improved health outcomes, but this mode of interaction can effectively break down a barrier to access to care. Improving access to care in rural areas has been a priority in Tennessee, and as a result of this expansion, primary care doctors, behavioral health specialists and other providers are able to continue delivering necessary care while maintaining social distancing and reducing some inappropriate emergency room and urgent care use. Telemedicine also allows access to care during work hours in lieu of taking an entire day off. It can allow for follow-up interactions with high-risk patients who may be negatively impacted by sitting in a waiting room.
4. We will keep working with our network providers to make sure our members' experiences and outcomes are favorable.
With the rapid and widespread adoption of this new method of care delivery, we recognize we may identify and make changes to address issues we couldn't during the crisis that began in March. We carefully monitor data to ensure that our network providers are rendering the services and that the level of care is appropriate to the practitioner delivering the services. We are closely monitoring prescriptions that are generated from telemedicine. And most importantly, we listen to both the compliments and complaints coming from the consumers.
The actions BlueCross has taken regarding telehealth are aligned with our role as a member advocate committed to providing access to affordable, evidence-based care.
For ongoing updates about the BlueCross response to COVID-19, visit BCBSTupdates.com.
The school system is also offering a virtual learning option for parents and students who don't feel comfortable returning. The deadline to register for online instruction was Wednesday. Yesterday, school system spokesman Josh Flory said about 17,000 students had registered — about 28 percent of the district's total enrollment of nearly 60,000.
Teachers who teach online classes will still be required to work from their regular assigned school building. Some parents and teachers have protested the plans, saying it doesn't make sense to open facilities at all while the county is in the midst of its largest COVID-19 case count to date.
The plan includes contingencies for either the entire district or individual schools to close down as needed if numbers of COVID-19 cases reach sufficiently threatening levels.
Knox County Schools officials have also said they are asking local legislators to seek state relief from requirements for teacher evaluations and end-of-year standardized testing, which they said will just add more stress to what already promises to be a stressful year.
The Power Poll is not a scientific poll but a survey of views and attitudes among community leaders. The pool of Knoxville leaders surveyed has recently been expanded. You can see the full list here.
For this survey, 841 people were invited to participate and 197 returned responses. Here are the questions and results.
About Power Poll: Power Poll asks questions of the most powerful, influential people in U.S. cities. It is not a scientific survey. But because the people responding to the surveys comprise the leadership structure of their cities, the results afford a fascinating glimpse into the thoughts, opinions, and beliefs of those in a position to make change. Power Poll is distinctly nonpartisan.