Knoxville Power Poll: Vaccine Outreach
An overwhelming majority of survey respondents disagree with the state Department of Health's decision to stop vaccine outreach to adolescents.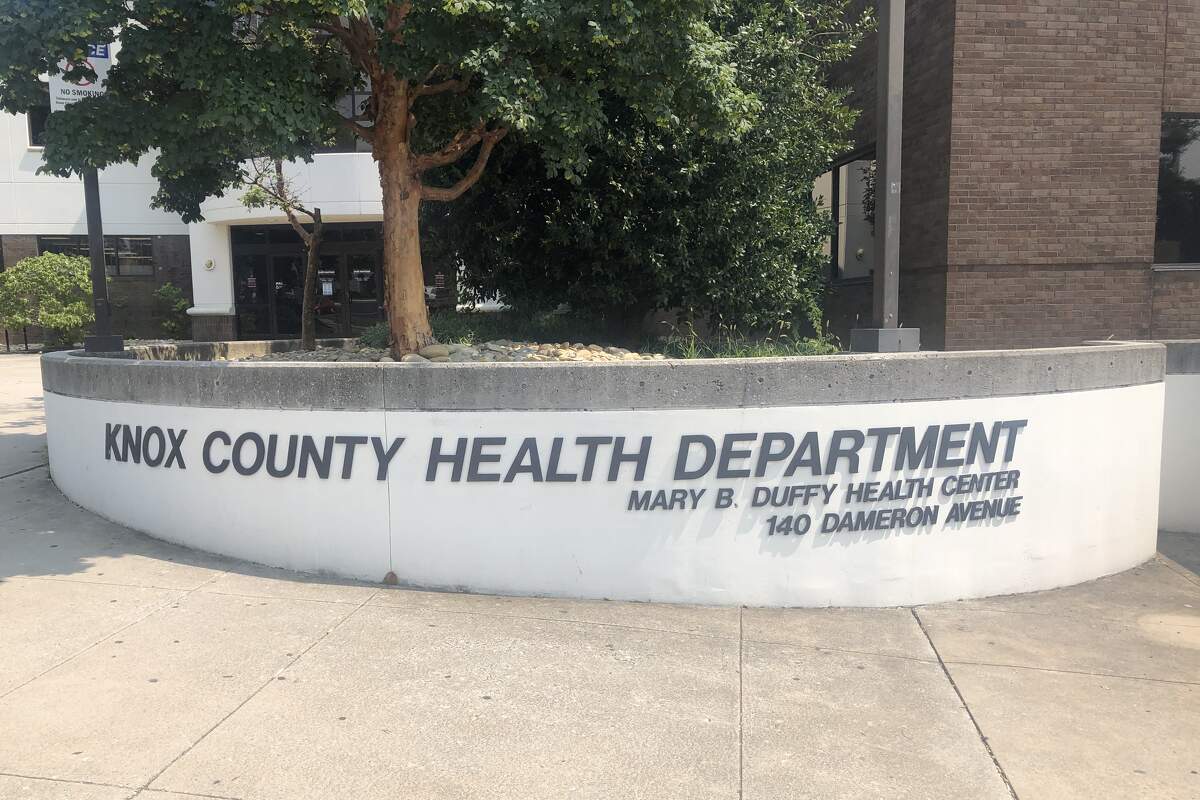 Last week, the Tennessee Department of Health fired its top vaccination official and halted outreach about all vaccinations to teenagers.
Coming at a time when COVID-19 cases in Tennessee were rising faster than in any other state and vaccination rates among the nation's lowest, the move attracted national media attention, most of it negative.
Power Poll members overwhelmingly agreed with the sentiment in a survey conducted this week, with 81.8 percent saying they disagree with the Department of Health's decision to stop outreach efforts.
The Department of Health announced its decision after firing Dr. Michelle Fiscus, its immunization director. Fiscus' apparent offense was informing medical providers they could vaccinate most teenagers without parental consent under Tennessee's Mature Minor Doctrine, which stems from a 1987 state Supreme Court ruling.
Presenting sponsor
Applications Now Being Accepted for BlueSky Tennessee Institute
Program presents opportunity for students to earn a bachelor's degree in computer science and a job offer from BlueCross
By Brad Leon
Executive Director
BlueSky Tennessee Institute
We are entering an exciting phase of our groundbreaking effort to expand the state's technology talent pool with the opening of applications for the BlueSky Tennessee Institute.
BlueCross, in partnership with East Tennessee State University (ETSU), announced the BlueSky Institute earlier this year to provide students with the opportunity to earn a bachelor's degree in computing (concentration in information systems) in 27 months and receive a job offer from BlueCross.
BlueSky Institute is an innovative approach to develop much needed technology talent for BlueCross. It will also address a lack of technology talent in the state. Tennessee has about 4 IT job openings per year for every in-state graduate qualified to fill them.
Students will attend classes on site at
BlueCross headquarters in Chattanooga.
I started my career as an educator at Teach for America. I then went on to run performance managent for more than 60 schools in Shelby County. From my experience, I know that successful education programs require support and leadership. BlueCross and our partners at ETSU are committed to providing an enriching, supportive environment as a central part of the BlueSky Institute.
Our students will attend classes in a new facility at the BlueCross corporate campus in Chattanooga, where they'll integrate classroom learning with real-world skills training in coding and cybersecurity. They will also receive mentorship from BlueCross team members who are committed to their success.
For students interested in pursuing a career in technology, BlueSky Institute offers a unique program that connects them with an accredited university that's been recognized as offering the best computing degrees in Tennessee and the opportunity to embark on  a meaningful career. I look forward to welcoming the first cohort of the BlueSky Institute to Chattanooga next summer.
More about BlueSky Tennessee Institute
BlueSky Tennessee Institute website
Brad Leon explains the BlueSky Institute model
Republican lawmakers were outraged, with some considering disbanding the Department of Health over the issue.
In a lengthy statement issued the day of her termination, Fiscus said lawmakers were putting their political self-interest before the health of their constituents.
"They believe what they choose to believe rather than what is factual and evidence-based," she said. "And it is the people of Tennessee who will suffer the consequences of the actions of the very people they put into power."
After a meeting of the Legislature's Joint Government Operations Committee on Wednesday, state Sen. Kerry Roberts, R-Springfield, and state Rep. John Ragan, R-Oak Ridge, put out a joint statement insisting that they are not "anti-vaxxers."
"We have not discouraged Tennesseans from being vaccinated, nor have we discouraged Tennesseans from having their children vaccinated," they said.
Six out of 10 respondents said they are very concerned the state's policy would lead to a surge in COVID-19 cases, while another 21 percent are somewhat concerned.
Case counts are already rising across Tennessee and in Knox County. Statewide, the average number of cases reported each day over a seven-day period has leaped from 176 on June 24 to 817 as of Tuesday. In Knox County, the seven-day average has risen from five per day to 30 during the same time frame.
The state Department of Health's policy extends to the 89 county health departments under its management. The Knox County Health Department is one of six in the state that is run independently.
Three out of four Power Poll respondents said the county should not alter its outreach efforts to conform to the state's policy. In a statement sent to Compass last week, the Knox County Health Department said it would not change its outreach strategies.
Power Poll respondents are much more likely to be vaccinated than Knox County's population as a whole. Of the 121 respondents who gave their vaccination status, only three said they weren't vaccinated against COVID-19. Less than half of Knox Countians are fully vaccinated.
Cities across Tennessee conduct local Power Poll surveys. The Chattanooga Times Free Press asked some of the same questions Compass did this week, with similar results. In Hamilton County, 78 percent of respondents disagreed with the state Department of Health's actions and an identical percentage is concerned about a new surge in COVID-19 cases as a result.
In Nashville, nine of 10 respondents disagreed with the state's decision and 92 percent said the Metro Health Department should continue its outreach policies without regard to the state's policy.
The Power Poll is not a scientific poll but a survey of views and attitudes among community leaders from government, business and nonprofit arenas. This month's Power Poll surveyed 330 people, with 122 (36.97 percent) responding. Here are the questions and responses:
Do you agree with the Tennessee Department of Health's decision to halt vaccination outreach for adolescents?
Yes: 13 (10.7 percent)
No: 99 (81.8 percent)
Unsure: 9 (7.4 percent)
The Knox County Health Department operates Independently of the Tennessee Department of Health. Should KCHD change its vaccine outreach efforts to align with the state's new policy?
Yes: 17 (13.9 percent)
No: 91 (74.6 percent)
Unsure: 14 (11.5 percent)
How concerned are you that the state's new policy will lead to a surge in new COVID-19 cases?
Very Concerned: 75 (61.5 percent)
Somewhat Concerned: 26 (21.3 percent)
Unconcerned: 21 (17.2 percent)
Have you been vaccinated against COVID-19?
Yes, fully: 118 (97.5 percent)
Yes, partially: 0 (0 percent)
No: 3 (2.5 percent)
About Power Poll: Power Poll asks questions of the most powerful, influential people in U.S. cities. It is not a scientific survey. But because the people responding to the surveys comprise the leadership structure of their cities, the results afford a fascinating glimpse into the thoughts, opinions, and beliefs of those in a position to make change. Power Poll is distinctly nonpartisan.