Knoxville Power Poll: The Mayor's Race
Survey respondents think businessman Eddie Mannis will get the most votes in the primary.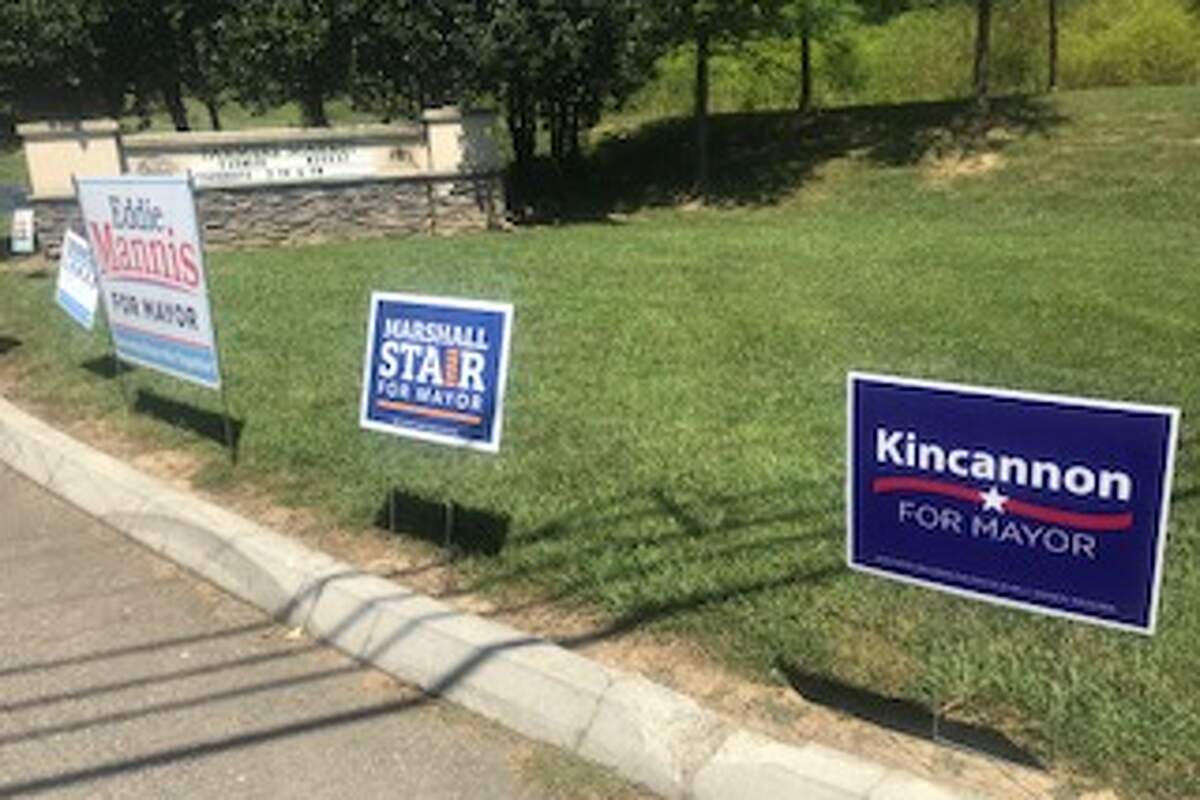 This report requires several caveats. The Power Poll is not a statistical poll, it is a survey of a group of local leaders in various fields and capacities across Knox County. Many of those people do not live within the city limits of Knoxville, which means the Power Poll base inherently skews more suburban and Republican than the city-limits voting population. (You can see the full list of those included here -- and while we're at it, that list is due for an update, which we will be doing soon, because people come and go.)
The results are best understood as the expectations and/or preferences of that group, rather than an indicator of Knoxville voting-population support for particular candidates. In other words, this is not a poll -- it just plays one on the internet.
Presenting sponsor
BlueCross is Committed to our Communities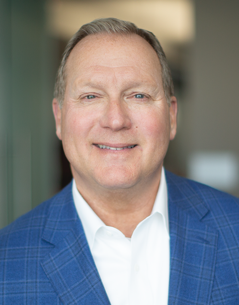 By Roy Vaughn
Senior Vice President, Chief Communications Officer
BlueCross BlueShield of Tennessee
Tennessee is our home, and it's important to give where we live. One of the most important ways we're giving back is through the creation of BlueCross Healthy Places. These spaces, designed with input from local residents, are free and open to the public for neighbors, families and friends to connect.
Here are a few examples of the spaces we are creating all across the state: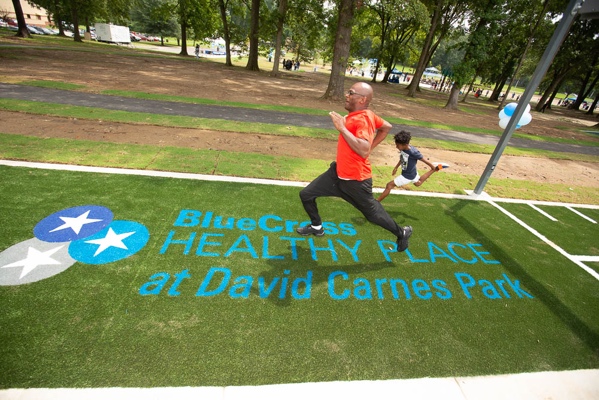 BlueCross Healthy Place at David Carnes Park
In the Memphis neighborhood of Whitehaven, residents have been enjoying David Carnes Park for years, but they knew it wasn't being used as well as it could be. They were asking for more resources, and we asked them what the park needed. We held community events where kids and adults told us how they envisioned the space working.
On August 10, we opened the transformed 9-acre park with playground areas, a multipurpose field, walking trails, fitness stations, a splash pad, a pavilion area with grills and picnic tables, and a blacksmith shop dedicated to the park's namesake, David Carnes. This was made possible by a $4.5 million investment from the BlueCross BlueShield of Tennessee Health Foundation. We've also secured the park's future through a $900,000 endownment for ongoing maintenance and beautification.
BlueCross Healthy Place at Huntland City Park
BlueCross Healthy Places aren't just for big cities. We're transforming another space in Huntland, a rural community north of the Tennessee-Alabama state line with a population of 800. When it opens in September, it will include a playground, a basketball court with bleachers, outdoor fitness equipment, an upgraded pavilion for community gatherings and a new walking track. Additional amenities will include parking, water fountains, picnic tables and grills.
BlueCross Healthy Place at Highland Park (Chattanooga)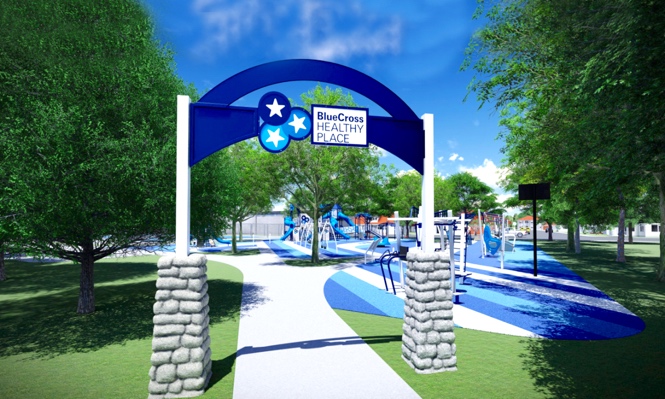 Announced this spring, the BlueCross Healthy Place at Highland Park will serve both students and residents in this growing neighborhood. Developed in partnership with Chattanooga Girls Leadership Academy and Chattanooga Preparatory School, it will provide a new outdoor space designed for connection and recreation. The $5 million project will feature a pavilion for gatherings, a multi-purpose field with bleachers, a walking track with outdoor fitness stations, a challenge course, a 40-yard dash, inclusive play areas, and sports courts. We're excited to be creating this space in our hometown of Chattanooga.
We're Committed to BlueCross Healthy Places
As a not-for-profit company with a mission to serve, we have a responsibility to be actively involved in building a better quality of life where we live. BlueCross Healthy Places can change lives, so our foundation is committing at least $7.5 million each year to projects we think will do just that.
Applications for 2020 Healthy Place funding opportunities are being accepted through the end of August 2019. You can also visit bluecrosshealthyplaces.com to keep up with all the ways we are living our mission of being right here for good.
OK? Just so we're clear. Because tensions run high around election time, and we understand that.
Among those who responded to this month's Power Poll (95 out of 331, for a response rate of 28.7%), most said they expect Eddie Mannis to finish first in city primary voting next Tuesday.
Two-thirds of the respondents predicted Mannis, a businessman who also worked in Mayor Madeline Rogero's administration, would garner the most votes in the primary. About one-fourth thought City Council member Marshall Stair would wind up on top. Six percent predicted a first-place finish for former school board chair Indya Kincannon.
When asked about their personal preferences, 16 percent of the Power Poll respondents opted for Kincannon, 30 percent threw their weight behind Stair and half supported Mannis.
If no mayoral candidate receives more than 50 percent of the vote in the primary, the top two vote-getters move on to the general election in November.
The Power Poll is designed to offer insights into what community leaders think about current issues and events. Power Poll members come from a variety of fields, including politics and government, the private sector, nonprofits, the religious community, and more.
Previous Power Polls have looked at elections and various civic and political issues. Respondents have been wrong in the past. For example, Power Poll respondents statewide predicted a victory for former Democratic Gov. Phil Bredesen in his run for the U.S. Senate last year, but Republican Marsha Blackburn wound up winning the race easily.
The three main mayoral candidates had varied reactions to the Power Poll.
Kincannon said that since the poll isn't scientifically valid, Compass is being irresponsible by publishing the results. "People with money, influence and power are not reflective of the electorate," she said.
Stair took the results with a grain of salt. "There are polls that say this or that," he said. "Our supporters are motivated and excited so we're feeling good."
Even Mannis didn't play up the results."It's not done until it's over," he said on Thursday. "We're not going to be complacent. We want people to vote."
Of the three candidates who have less name recognition and fundraising prowess, only Calvin Taylor Skinner got any confidence votes in the Power Poll -- 2 percent supported his longshot run. Fletcher Burkhardt and Michael Andrews finished out of the money.
About Power Poll: Power Poll asks questions of the most powerful, influential people in U.S. cities. It is not a scientific survey. But because the people responding to the surveys comprise the leadership structure of their cities, the results afford a fascinating glimpse into the thoughts, opinions, and beliefs of those in a position to make change. Power Poll is distinctly nonpartisan.