September 28, 2018 12:00pm
Knoxville Power Poll Members Favor Dean Over Lee. But They OVERWHELMINGLY Say It's Lee Come Election Day
A slim majority of Knoxville Power Poll members say they are planning to vote for former Nashville mayor Karl Dean over Williamson County businessman Bill Lee for governor. But overwhelmingly, Power Poll members predict that Lee will be the clear victor on Election Day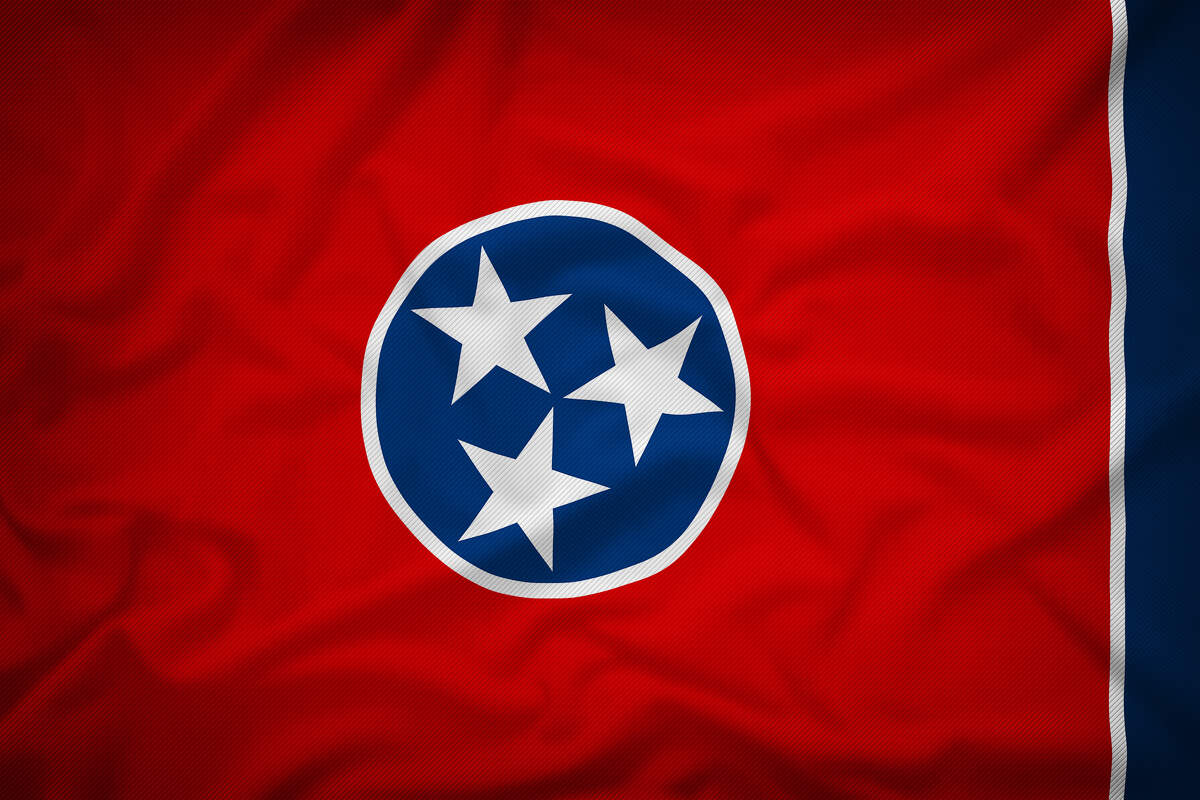 A slim majority of Knoxville Power Poll members say they are planning to vote for former Nashville mayor Karl Dean over Williamson County businessman Bill Lee for governor. But overwhelmingly, Power Poll members predict that Lee will be the clear victor on Election Day. These are the results of the latest Power Poll, underwritten by our lead sponsor BlueCross BlueShield of Tennessee.
In this particular survey, Power Polls were also taken in Chattanooga, Memphis and Nashville. This is the first such survey to be taken in Knoville.
City by city, the results in this Power Poll gubernatorial race survey break out as follows:
Presenting sponsor
What It Means To Be A Taxpaying, Not-For-Profit Health Plan
By Scott Pierce
When you spend money with a business, you want to feel like you matter more than their ability to make money, even though you know that's necessary, too. The desire is even stronger when you're buying a product or service that's essential to your wellbeing.
It's probably why people sometimes have strong feelings when health care and finances collide.
We understand because we've been offering Tennesseans health coverage and financial security for close to 75 years.
Our customers and members especially want to know we're stable enough to meet their needs—now and in the future—but they may not understand how our unique status as a taxpaying, not-for-profit company affects the way we operate each day. So I'll explain.
A History Of Service
We trace our company's roots to 1945, when Roy McDonald of Chattanooga created Tennessee Hospital Service Association to provide peace of mind for residents by helping them pay for hospital services.
Today we serve 3.5 million people in Tennessee and around the country. Our mission is "peace of mind through better health," and our core business is providing affordable access to quality health care.
Motivated By Our Members, Not By Profits
BlueCross is a taxpaying, not-for-profit company focused on serving Tennesseans.
That makes us different than:
A for-profit company, which has a responsibility to maximize profits for its owners;
A nonprofit organization, which exists for charitable purposes and usually doesn't pay taxes.
One of our primary roles is advocating for lower costs on behalf of our members. We do that first by negotiating discounted prices with health care providers, which we pass on to our customers.
Let's say we work to lower the price of a medical treatment from $100 to $70. That means we have to collect less in premiums to cover what we're responsible for, and the member has a lower amount to cover out of their own pocket.
We don't have shareholders or private owners that profit from our business operations, so we can target and earn lower amounts than our for-profit competitors. (We typically aim for 3-5 percent of gross revenues each year.) That in turn makes it easier for us to keep our focus on the needs of our members.
However, we still have to earn a modest profit each year to protect our long-term ability to serve our customers. Markets are unpredictable, and it wouldn't be wise to plan on just breaking even.
Our strength ensures your security.
Each year, any net income we earn goes into our reserves. In fact, we're required by the State of Tennessee to maintain a certain level of revenues based on how many members we have and how much we have to charge in premiums. To keep up, we have to build margin into our pricing.
Our unique status actually makes maintaining healthy reserves even more important than it might be for other companies. Those funds are critical for a number of reasons, like being prepared for the possibility of an epidemic disease or natural disaster that leads to a large, unexpected level of health care claims.
Reserves are also important if we have a down year—which can happen at any time due to the uncertainty of the market and the cyclical nature of business.
Finally, we aren't on the stock market and don't have the same ability to raise money in the capital markets that publicly traded companies do. There's no BlueCross stock to issue if we need to raise money to cover big, unexpected expenses or make new investments.
Looking Beyond The Next Quarter
Our structure also allows us to take a long-term view in our decision-making. We aren't bound to the quarterly cycle of financial reporting and expectations that can lead to shortsighted strategies. We aren't chasing quarterly revenue and profit goals, with a corresponding need to consistently reach higher targets.
Taking a long-term view means we can make choices some companies might not, like changing the way we pay providers because it's essential to the long-term financial health of the people we serve.
BlueCross has been right here in Tennessee for nearly 75 years, and our goal is to continue serving our neighbors for decades to come. We make business and financial decisions with those people, and that mission, in mind.
Scott Pierce is executive vice president and chief operating officer for BlueCross BlueShield of Tennessee.
When asked whether Power Poll members planned to vote for Dean, Lee, or were undecided, results were as follows:
Knoxville: Dean (52%), Lee (40%), undecided (8%).
Memphis: Dean (70%), Lee (27%), undecided (3%).
Nashville: Dean (72%), Lee (21%), undecided (7%).
Chattanooga: Dean (34%), Lee (56%), undecided (10%).
When asked for their predictions as to who would win the race, results were as follows:
Knoxville: Dean (17%), Lee (83%).
Memphis: Dean (35%), Lee (65%).
Nashville: Dean (28%), Lee (72%).
Chattanooga: Dean (12%), Lee (88%).
When the responses from the four cities were combined, the responses were as follows: 65% say they plan to vote for Dean, 28% are for Lee, and 7% are undecided; meanwhile, 74% believe Lee will win and 26% say Dean will win.
About This Power Poll
The Power Poll is an interactive survey targeted to powerful, influential people who are capable of steering a city's, or state's, discussion one way or another. It is not scientific. But it is an insightful barometer into what community leaders think about current issues and events.
In Knoxville as well as the other Tennessee cities, Power Poll members are drawn from a variety of fields, including government, business, media, entertainment, non-profit organizations, and more. A complete member list, broken out by city, can be viewed at https://www.powerpoll.com.
Statewide, the response rate for this survey was 34% out of 1,656 individuals polled. Responses were by email and were anonymous.
Analysis
Back in the early phases of the gubernatorial race, very few handicappers were giving Bill Lee a 1-in-25 chance of winning his primary. Headlining the GOP primary contest were Diane Black and Randy Boyd—the former a powerful, multimillionaire congresswoman and committee chair who had tied her fortunes to the Trump administration, and the latter a multimillionaire, handsome, more moderate businessman who had earned his bonafides leading economic development in the Haslam administration. Left to their own devices, along with some seriously bad advice from their political consultants, the two embarked on a remarkably bitter, negative, televised slugfest. The numbers of each plummeted, pulled ever downward in a whirlpool of dark ads.
Meanwhile, in the brutal heat of summer, driving down two-lane roads from one remote Tennessee town to another, apparently immune to the heavyweight bout being waged by the others, Bill Lee went about shaking hands and stage-managing a lovefest. I Love You, he would say. I Love My Wife. I Love My Kids. I Love Jesus. And I'm not going negative. Going negative says more about the person going negative than the person being attacked.
It was like Gandhi had landed in a Tennessee pasture and was a Republican.
A month out from the August primary election, the realization began to dawn on the professional political classes that the gig was up. The genial air-conditioning repairman and cattle farmer from Williamson County, a man with no previous experience in government, who seemed amazingly shallow on policy prescriptions or ideas or proposals but was instead just happy loving everyone, was going to blow away Black and Boyd. And that indeed came to pass.
In all fairness, if his policy proposals were light, his overriding message was a desire to bring the same kind of prosperity that both his business, and much of Tennessee, have experienced to the parts of the state that are languishing. Two things were abundantly in his favor: First, he was more dialed into the Tennessee good-ole-boy psychographic than anyone since Ned McWherter. He fit Tennessee to a T. And secondly, by staying positive, he reaped the benefits of a state grown sick and tired of the venom and vitriol out of Washington.
What Was Karl to Do
Put yourself in Dean's shoes. How do you attack a man who loves Jesus?
Dean would have much preferred to run against Black, who had a mean streak, kind of like Trump. Behind in the polls, Dean advisors were left to figure out a way to go after Lee, which proved difficult. Attacking Lee with the kind of smoking hot political attack ads that consultants ordinarily manufacture would carry great risk. Instead, Dean and his backers have tried to do their best in promoting the candidate's days as mayor. And they're playing the "compare and contrast" game best they can.
The basic Dean stump speech focuses on education, health care, and jobs. While mayor, Dean pushed a pro-charter school agenda that resulted in a wave of new schools, many of them quite good if you believe the test scores. On the jobs and economy front, he oversaw both the flood recovery that hit Nashville hard and the rocket-fueled economic boom that followed. And on the healthcare front, Dean favors Medicaid expansion, which Republican state lawmakers have refused to consider.
As to compare and contrast with Lee? Dean's TV ads now point to Lee's opposition to Medicaid expansion, which significant numbers of Tennesseans support. Dean has stressed his opposition to vouchers, which Lee apparently supports. Dean has pointed to his government experience, whereas Lee has none. And Dean points to his "common-sense" versus "extremist" approach to governing by, for instance, pointing out that Lee favors allowing teachers to carry guns, whereas Dean opposes that.
Reports from the campaign field are that few people find Dean to be the life of the party. "Drab" would be too severe a word. "Pragmatic" and "just-the-facts" might fit better. Similar descriptions never hurt the political career of Phil Bredesen, who is not an outrageous backslapper. If one is looking for reasons why Dean might pull off an upset, consider that amidst prognostications of a Blue Wave, and with Phil Bredesen sharing the statewide ticket, this would be the year.
Conclusion
Dean is in many ways running against a politician out of central casting and whose love affair with the electorate will be difficult to overcome. Bill Lee's cattle-farming, air-conditioning-fixing, family-loving, Jesus-worshipping, cowboy-boot-wearing, country-handsome bonafides are just so strong that this race, as Power Poll members seem to think, is lopsidedly in Lee's favor. Bill Lee has still not gone negative and is still loving everyone. As Power Poll members clearly indicate, that is probably enough to make him Tennessee's next governor.
Power Poll Members: Do you have a friend or colleague who should be on Power Poll? Please invite them to join!
About Power Poll: Power Poll asks questions of the most powerful, influential people in U.S. cities. It is not a scientific survey. But because the people responding to the surveys comprise the leadership structure of their cities, the results afford a fascinating glimpse into the thoughts, opinions, and beliefs of those in a position to make change. Power Poll is distinctly nonpartisan.
Corporate Sponsors
We thank the following organizations for their support of Power Poll. Learn more about becoming a sponsor here.