Knoxville Power Poll: KUB Municipal Broadband Service
Community leaders support offering municipal broadband through the Knoxville Utilities Board.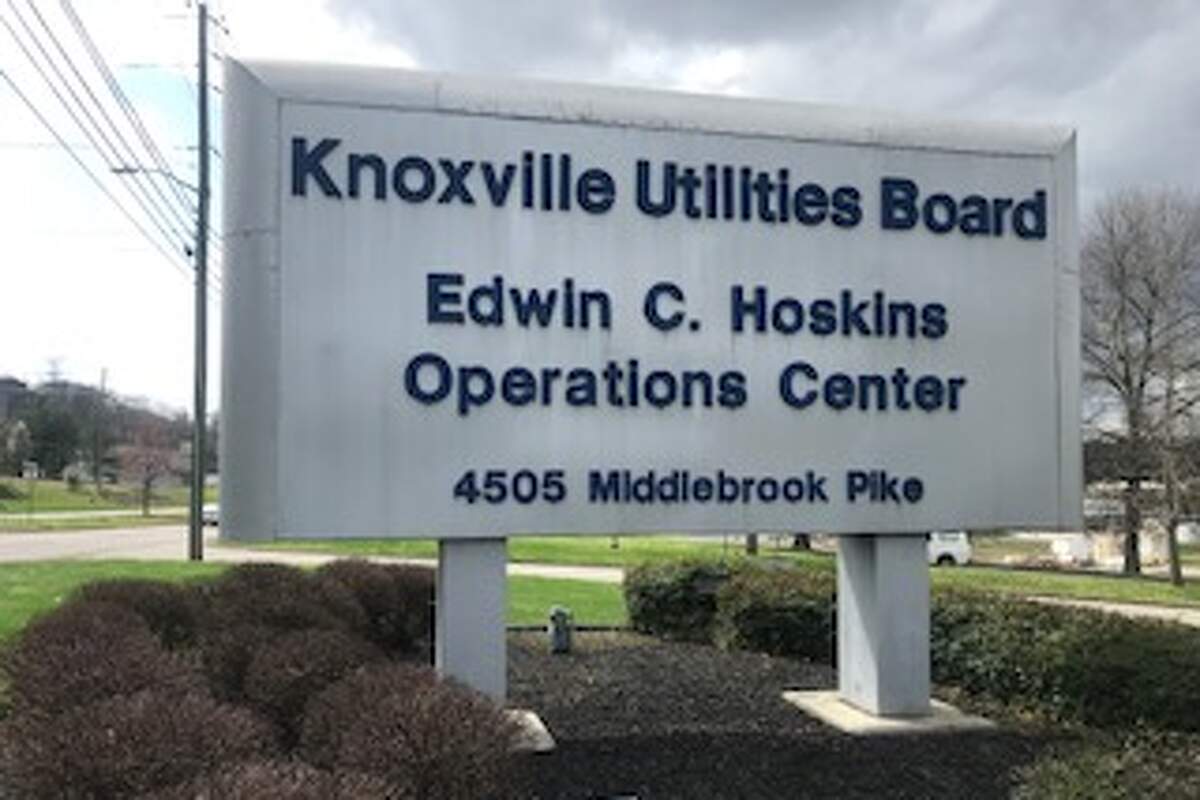 Home internet use is up during the pandemic — way up — and the respondents to this month's Power Poll think the Knoxville Utilities Board should offer broadband service to its customers.
Last week, KUB's Board of Commissioners took the first step toward starting a municipal broadband service by voting to send a business plan to the state Comptroller's Office.
The business plan calls for a seven-year rollout of fiber optic cable, which is being installed throughout the utility's electricity service area to upgrade the power grid. KUB plans to offer speedy service — 1 gigabyte per second, with equally fast upload and download speeds — at a lower cost than current providers.
Presenting sponsor
BlueCross, ETSU Launching BlueSky Tennessee Institute
BlueCross BlueShield of Tennessee has partnered with East Tennessee State University (ETSU) to create BlueSky Tennessee Institute.
BlueSky Institute allows students to earn a bachelor's degree and a technology job offer – in just two years.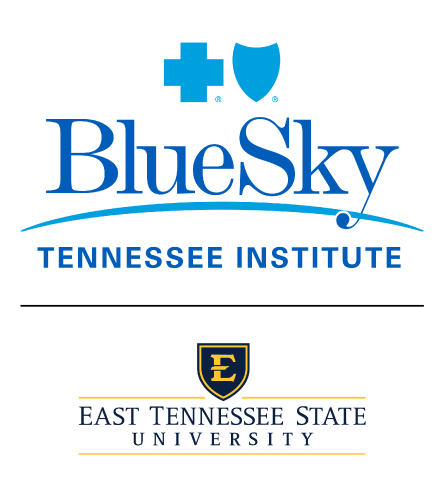 BlueSky Institute's accelerated bachelor's degree will provide a new pathway into one of the fastest-growing careers in the nation. The program will help develop much-needed technology talent for BlueCross – and prepare the next generation of technology leaders.
"In developing BlueSky Institute, we sought out a program partner that recognized the high demand for technology jobs in Tennessee and shared our vision to meet that need with a new approach," said JD Hickey, M.D., president and CEO of BlueCross BlueShield of Tennessee. "We're excited to collaborate with ETSU to develop tech talent together, right here in our home state."
ETSU will deploy its ABET-accredited B.S. in Computing with a concentration in Information Systems in an accelerated format to serve as the foundation for BlueSky Institute's curriculum. ABET is the premier global accreditor for computing programs, and ETSU's program offers coursework in high-demand fields such as cybersecurity, cloud computing, wireless computing, data analytics, healthcare information systems, and more.
Tennessee has roughly 4,100 technology job postings per year and only 1,000 qualified graduates to fill them.
BlueCross is facing the same challenge, typically having more open cybersecurity and coding jobs than it can fill with local talent. As a Tennessee-based organization committed to the state's overall wellbeing, the company recognized the opportunity to help prepare more people in its own communities for these rewarding career paths.
"The work of serving BlueCross members has become increasingly technology-driven," Hickey added. "With BlueSky Institute, we can meet a critical business need while expanding opportunities for students in our community."
BlueSky Institute will offer eligible high school graduates the chance to:
Earn a bachelor's degree in Computing from ETSU in just over two years

Gain real-world experience by learning and working as an intern at BlueCross – a mission-driven company focused on improving the health of 3.4 million members in Tennessee and beyond

Create a portfolio of projects while earning their degree

Secure a rewarding job offer at BlueCross after successfully completing the program
ETSU BlueSky Institute students will complete their coursework on the BlueCross campus in downtown Chattanooga, becoming part of the company's diverse and inclusive workplace community. This education site is pending approval of the Tennessee Higher Education Commission and the Southern Association of Colleges and Schools Commission on Colleges.
Student Recruitment Will Focus on High-Priority Schools in Hamilton County
The inaugural BlueSky Institute class will begin in the summer of 2022 with around 15-20 students. BlueCross and ETSU are placing a special focus on identifying and recruiting high-potential students from Hamilton County who may have not have equal opportunities.
"Our students will get personal support every step of the way, including mentorship from BlueCross employees," said Scott Wilson, vice president of corporate communications and community relations, who helped spearhead the initiative. "We're committed to making it easy for BlueSky Institute students to focus on their futures."
BlueSky Institute will be led by Brad Leon, an education expert who most recently served as chief of strategy and performance management for Shelby County Schools. Leon brings more than a decade of successful innovation to the role, with experience in blended digital/online and teacher-driven instruction as well as leading effective improvement efforts at some of Tennessee's most-challenged schools.
BlueCross and its foundation have a shared commitment to supporting local education. Starting in 2018, the BlueCross BlueShield of Tennessee Foundation has gifted $500,000 to fund the BlueCross Technology Academies at Red Bank High School and Soddy Daisy High School. The programs pair classroom learning with professional mentors to prepare students for technology careers.
More about BlueSky Tennessee Institute
Brad Leon Outlines What BlueSky Institute Offers Students (video)
Because of the pandemic, three-quarters of this month's Power Poll respondents have increased their home internet use. One in four said their use was about the same.
Existing competition doesn't seem to be a problem for the respondents, though large swaths of KUB's service area currently have only one provider. Two-thirds of Power Poll respondents said they can choose between more than one company.
Nearly seven in 10 respondents to this month's Power Poll said KUB should get into the municipal broadband business, with fewer than one in 10 objecting to the idea.
The Power Poll is not a scientific poll but a survey of views and attitudes among community leaders from government, business and nonprofit arenas. For this survey, 462 people were invited to participate and 146 returned responses — a rate of 31 percent. Here are the questions and results:
Should KUB enter the broadband market?
Yes: 102 (69.9 percent)
No: 13 (8.9 percent)
Unsure: 31 (21.2 percent)
How many providers currently serve your area of residence?
One: 30 (20.7 percent)
More than one: 98 (67.6 percent)
Unsure: 17 (11.7 percent)
Has the pandemic affected your home internet use?
Yes, it's increased: 108 (74 percent)
Yes, it's decreased: 3 (2.1 percent)
No: 35 (24 percent)
KUB conducted its own survey of its customers and found that fully half would consider switching to municipal broadband. The utility estimates it would be able to snag 35 percent of the market in its service area, though other municipal broadband services in the state have much larger market shares.
KUB estimates it would have to spend roughly $500 million over 10 years to get the fiber system fully functional, with $400 million of that in capital expenditures. KUB projects that adding the service would result in 200 new jobs.
By law, each utility service must be self-sustaining, which means that only revenues from broadband customers would go toward funding the broadband service. KUB projects broadband revenues will grow from $4.4 million in the first year to $96.3 million by the end of the buildout.
Tennessee Gov. Bill Lee is emphasizing rural internet access by proposing a one-time investment of $200 million statewide. Much of KUB's electricity service area, which includes seven counties, is rural, and officials say they will apply for state funding where appropriate.
KUB, the Knoxville Chamber and city officials are touting a potential boost to economic development if municipal broadband becomes available.
Chattanooga, which established a high-speed broadband service more than a decade ago, has seen such a boost. A University of Tennessee-Chattanooga study found the economic impact of Chattanooga's Electric Power Board system exceeded $2.69 billion and created 9,516 jobs over the 10-year period ending in March 2020. About 40 percent of all jobs created in Hamilton County during that decade could be attributed to the fiber infrastructure, according to the study.
Going through the entire authorization process would take months and must include a public hearing focused only on the broadband proposal. Final approval, if it comes, most likely would not arrive until the fall.
Power Poll Members: Do you have a friend or colleague who should be on Power Poll? Please invite them to join!
About Power Poll: Power Poll asks questions of the most powerful, influential people in U.S. cities. It is not a scientific survey. But because the people responding to the surveys comprise the leadership structure of their cities, the results afford a fascinating glimpse into the thoughts, opinions, and beliefs of those in a position to make change. Power Poll is distinctly nonpartisan.
Corporate Sponsors
We thank the following organizations for their support of Power Poll. Learn more about becoming a sponsor here.