Knoxville Power Poll: Breaking for Biden
A majority of community leaders plan to vote for the Democratic nominee, despite Knox County's Republican leanings.
Knox County overwhelmingly voted for President Donald Trump in the 2016 election, but local business and civic leaders are in former Vice President Joe Biden's camp this year.
This month's Power Poll survey found 56 percent of respondents planned to vote for the Democratic nominee, compared to 34.86 percent who preferred Trump. Only 2.29 percent were unsure of their pick.
An even greater majority — nearly eight in 10 — is convinced Biden will win the popular vote nationwide, though barely more than half predict he'll win in the Electoral College.
Three out of four respondents plan to vote early and close to 13 percent are submitting absentee ballots, an option many across the country are using to reduce the chances of contracting COVID-19. As of Wednesday, 15.3 percent of the early voting ballots sent out by the Knox County Election Commission have been returned by absentee voters.
Presenting sponsor
Sydni Lollar Awarded $10,000 Power of We Scholarship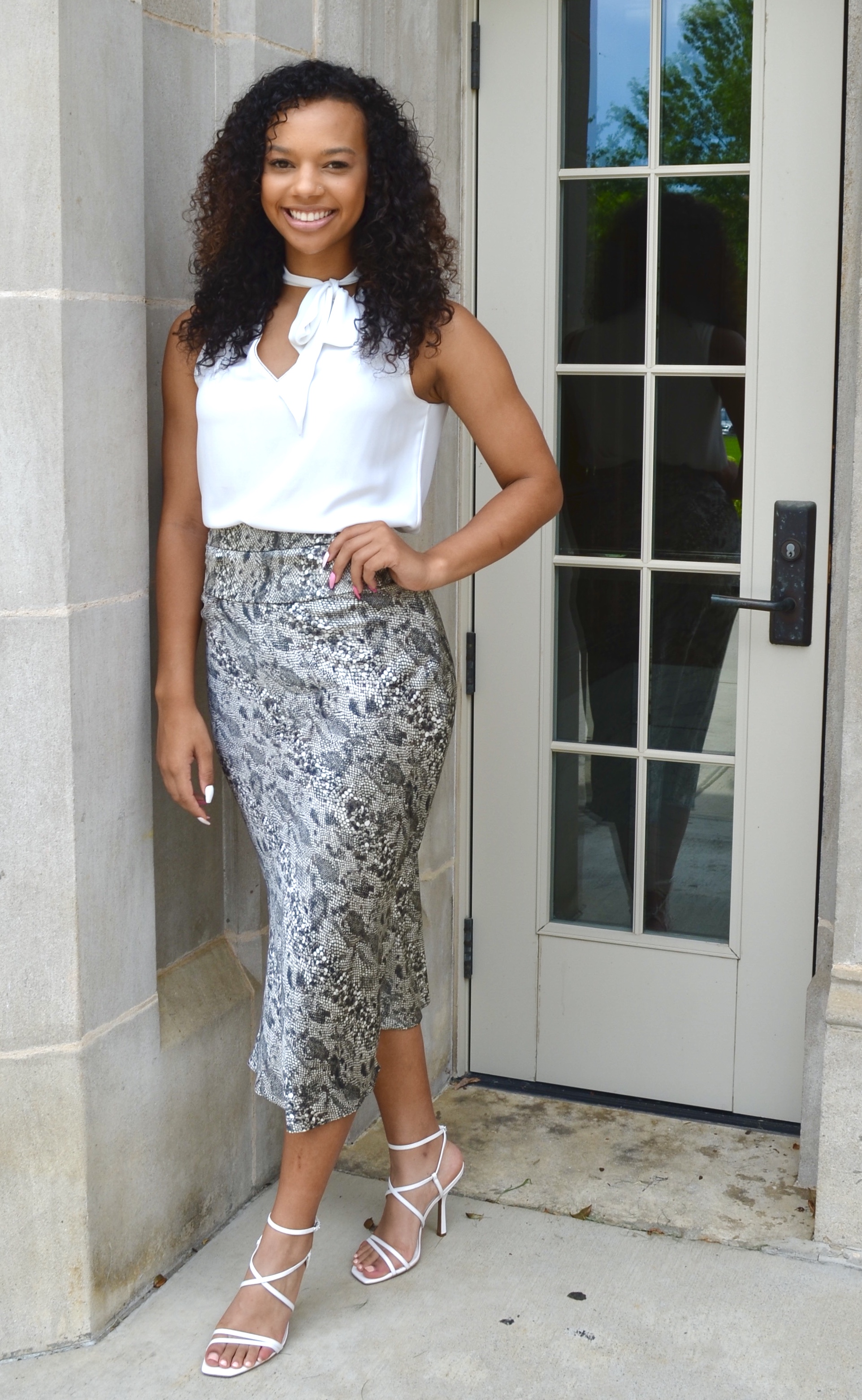 UT Junior Sydni Lollar has received a $10,000 scholarship from the BlueCross BlueShield of Tennessee Foundation.
The BlueCross Power of We Scholarship was introduced in 2012. Each year, the BlueCross Foundation awards $10,000 each to three outstanding minority students pursuing careers in health care. This year, as part of our larger commitment to address systemic racism and injustice within our communities, the BlueCross Foundation doubled the number of scholarships – awarding 6 total.
Here's what led Sydni to pursue a career in health care and her plans for the future:
At 16, most girls are worrying about passing their driver's license test. Sydni Lollar was worrying about the possibility of a breast cancer diagnosis.
"I had a tumor in my breast, which was especially scary because my aunt battled breast cancer in her 20s," she says. Fortunately, the mass was benign, and Sydni took more away from the experience than just a sense of relief.
"The care, support and healing that I received convinced me that I wanted to be a doctor," she says. "I want to be the positive light for others that my doctor was for me."
After spending a summer shadowing doctors and sitting in on surgeries, Sydni narrowed her path even further.
"I found my calling in orthopedics," she says. "I like the balance between patient interaction and surgical skill."
As a biomedical engineering major with double minors in business administration and leadership studies, Sydni is busy working toward her goal. Somehow, she still finds time to participate in leadership roles with the Jones Center for Leadership and Service, the Society of Women Engineers and her school's Student Government Association. Last year, she was also part of the Nutrition Education Activity Training (NEAT) program, where she taught nutrition to kids in grades 2-5 at Shannondale Elementary School in Knoxville.
COVID-19 has also taken a toll on Sydni's family. Her father owns a sports bar that has been closed for months and stands little chance of reopening. Until now, she's been worried about how she'd pay for tuition, books and rent.
"School is really expensive," she says, "but this scholarship will help make up for the support my parents have given me in the past. Receiving it is a tremendous honor."
Other recipients of the $10,000 Power of We scholarships from across the state were:
Marcus Barksdale, Senior, Nursing Major, University of Tennessee at Chattanooga (UTC)
Alanis Burton, Senior, Health Science Major, Lee University
Brianna James, Junior, Exercise Science Major, University of Memphis
Deja Walls, Senior, Biology Major, Rhodes College
Akia Thompson, Senior, Public Health Major, Belmont University
"The BlueCross Power of We Scholarship is one way we've been working toward health equity," says Ron Harris, vice president of diversity and inclusion at BlueCross. "We believe it is our responsibility to promote equality in all aspects of life."
For the past three years, BlueCross has hosted the Power of We Diversity conference, an event where individuals and businesses come together to learn best practices for promoting diversity and inclusion in the workplace. This year's two-day virtual event was held earlier this month.
Related stories from BlueCross:
Meet the 2020 Power of We Scholars (Video)
Why we Must Recognize Racism as a Public Health Threat
Racism Must End, by BlueCross President and CEO JD Hickey, M.D.
Typically, the Power Poll focuses on local and state issues, but this month's survey centers on the polarizing presidential race.
Tennessee is not considered a battleground state by anyone's estimation in this year's presidential election. In 2016, Trump won the Volunteer State with 60.7 percent of the vote. The governor, both the state's senators and seven of its nine House members are Republican.
While a majority of the Power Poll respondents favor Biden, history would suggest Trump will carry the county. The 2nd Congressional District, which centers on Knoxville, has been represented by the Grand Old Party since it was the Brand New Party prior to the Civil War.
In Knox County, the county mayor, nine of 11 county commissioners, and all of the independent elected officeholders are Republicans. Heading into the Nov. 3 election, the three state senators who represent portions of Knox County are Republicans, as are five of the seven state representatives.
The last publicly released poll in Tennessee, which showed Trump with a 9-point lead among registered voters, was conducted by Vanderbilt University in May. Biden has widened his lead in national polls and in key battleground states since then, but no scientific polls have gauged the race in Tennessee in the past five months.
The Power Poll is not a scientific poll but a survey of views and attitudes among community leaders. The pool of Knoxville leaders surveyed has recently been expanded. You can see the full list here.
For this survey, 807 people were invited to participate and 175 returned responses. Here are the questions and results.
Who do you plan to vote for in the presidential election?
Donald Trump: 61 (34.86 percent)
Joe Biden: 98 (56 percent)
Other: 12 (6.86 percent)
Unsure: 4 (2.29 percent)
Who do you think will win the nationwide popular vote?
Donald Trump: 24 (13.71 percent)
Joe Biden: 136 (77.71 percent)
Unsure: 15 (8.57 percent)
Who do you think will win in the Electoral College?
Donald Trump: 51 (29.14 percent)
Joe Biden: 93 (53.14 percent)
Unsure: 13 (17.71 percent)
How will you cast your ballot in this year's election?
In person during the early voting period: 129 (73.71 percent)
In person on Election Day: 24 (13.71 percent)
Absentee/mail: 22 (12.57 percent)
About Power Poll: Power Poll asks questions of the most powerful, influential people in U.S. cities. It is not a scientific survey. But because the people responding to the surveys comprise the leadership structure of their cities, the results afford a fascinating glimpse into the thoughts, opinions, and beliefs of those in a position to make change. Power Poll is distinctly nonpartisan.