Knoxville Power Poll: Appoint the Law Director
Should Knox County abolish its most unusual elected office? Our latest survey of local community leaders shows strong support.
Knox County's home rule charter, which details the form and functions of county government, has a built-in mechanism for amendment. Every eight years, County Commission has to appoint a Charter Review Committee to consider any needed changes or updates.
If the committee votes to recommend changes, the proposed amendments are put before voters at the next general election. Because 2020 is a charter review year, Commission appointed the 27-member committee last month. It is made up of nine county commissioners, nine Commission appointees, and nine appointees by the county mayor.
Among the issues likely to be revisited this year is whether the county should maintain its unusual elected law director position. Most counties in Tennessee, including the other three large metropolitan counties, have attorneys appointed by a county mayor or commission.
Presenting sponsor
How Tennesseans can make the most of primary and preventive care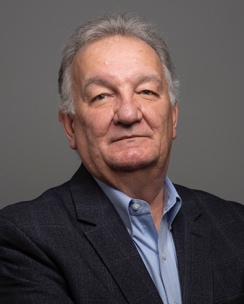 By Henry Smith
Senior Vice President, Operations & Chief Marketing Officer
BlueCross BlueShield of Tennessee
As we begin a new year, many of us are thinking about our own health goals. One of the best ways to pursue better health — whatever it means to you — is to build a relationship with a primary care provider (PCP).

That's one reason we're proud to support PCPs as they work to deliver better health and smoother patient experiences for our members. (You can read more about our efforts here.)

One of our BlueCross medical directors, Dr. Ian Bushell, is a family medicine physician. He describes PCPs as partners who can help develop a "roadmap to optimal health and well-being." And he recently offered a few tips for making the most of a primary care visit:
Know the purpose of the visit
Prepare questions in advance
Bring a list of medications
Ask for clarity when needed
Perhaps most importantly, Dr. Bushell stresses the value of patients being open about their medications, symptoms, behaviors and even fears. PCPs, he says, aren't there to judge patients. "They're truly there to help. They've seen thousands of patients, and the things we do as patients are not unique. So, it's important to share everything."

One way we help members is by sending personalized Health Planners that keep track of screenings and other care needs based on their age, sex and any ongoing health concerns — like a diabetes diagnosis or heart condition. These scorecards are a great tool that members can take with them to a PCP visit to guide the conversation.

As a mission-driven health plan, our priority is helping improve the health and well-being of the people we serve. So it's important to encourage our members to get the preventive and maintenance care they need. And we're right here to help you do that.
The law director runs the county Law Department, which represents all branches of county government in matters ranging from defending against lawsuits to preparation of contracts and ordinances.
Supporters of keeping the position elected argue that it ensures independence and legal advice not influenced by other officials' political agendas. Critics say the position requires specific expertise and should be hired the same way the county finance and engineering directors are.
In our latest local Power Poll of Knox County community leaders, 78 percent of respondents said they would favor an appointed rather than elected law director. Sixteen percent said it should stay elected, and 6 percent said they were unsure.
The matter has been put to voters before. In 2008, a proposed amendment would have converted the law director, county clerk, trustee and register of deeds all to appointed rather than elected offices. It failed overwhelmingly, with 72 percent of county voters opposing the measure.
Even if the question is put on the ballot this year, it won't affect the election currently under way to succeed current Law Director Bud Armstrong, who is term-limited and can't run again.
Armstrong's chief deputy law director, David Buuck, is facing former Circuit Court Clerk Cathy Quist-Shanks in the March 3 Republican primary for the position. The winner of the primary will face independent candidate Jackson Fenner in the Aug. 6 county general election.
Asked about the possibility of changing the position to an appointed office, Buuck said he thought it was a bad idea. If the office answered to the county mayor, he said, the law director would feel pressured to interpret the law according to the mayor's political agenda. He also said that the county's many other elected offices might not want to rely on a law office hired by the mayor.
"It just makes sense to have (a law director) who is not answerable to any one governmental entity, but is answerable to the people," Buuck said.
Quist-Shanks was more equivocal. "I'm not going to voice an opinion," she said. "The voters need to voice their opinion on that when it comes out of the charter commission." But, she added, "I suspect the voters will want to keep it elected."
About the Power Poll
The Power Poll is not a scientific poll. It is, instead, an email survey taken of the leading citizens and decision-makers in a variety of fields. It includes elected officials, business CEOs and other wealthy individuals, nonprofit leaders, media figures, university presidents, and entertainment and sports figures active in their communities.
A total of 323 people in the Knoxville area were queried about the law director's position, with 33 percent responding. To view the membership lists, go to www.powerpoll.com.
Power Poll Members: Do you have a friend or colleague who should be on Power Poll? Please invite them to join!
About Power Poll: Power Poll asks questions of the most powerful, influential people in U.S. cities. It is not a scientific survey. But because the people responding to the surveys comprise the leadership structure of their cities, the results afford a fascinating glimpse into the thoughts, opinions, and beliefs of those in a position to make change. Power Poll is distinctly nonpartisan.
Corporate Sponsors
We thank the following organizations for their support of Power Poll. Learn more about becoming a sponsor here.