Justifying Tax Hikes
May is Budget Month for local governments, so we asked Power Poll members for their opinions on property tax increases.
Knox County hasn't raised property taxes in 23 years and almost certainly won't again this year, but an overwhelming majority of Power Poll participants say that infrastructure needs are great enough to justify a future property tax increase. A smaller majority of respondents said that overhauling the pay structure for City of Knoxville employees was a good enough reason for the property tax hike City Council approved earlier this week.
May is Budget Month for local governments, and though both city and county mayors had already proposed their spending and tax plans for fiscal year 2022-23 when it came time for this month's survey, we asked Power Poll members for their opinions on property tax increases. A majority of respondents said they're warranted for particular needs. More than two-thirds of respondents said the need for infrastructure to accommodate growth outside the Knoxville city limits would justify a countywide property tax increase. Fifty-five percent said establishing a new pay structure that will result in pay raises for most employees justified the 50-cent rate increase City Council approved on Tuesday.
Presenting sponsor
How we can help employees manage their mental health needs
B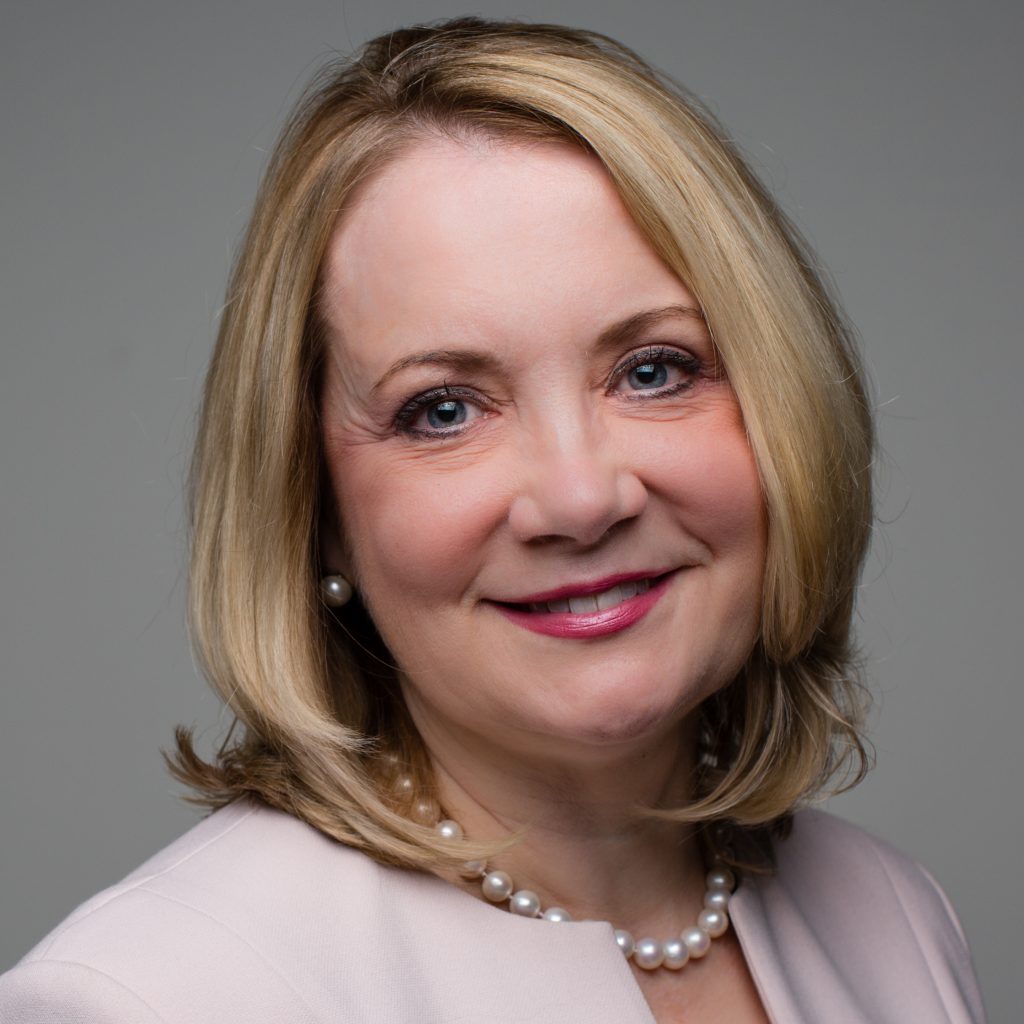 y Dr. Judith Overton
Behavioral Health Medical Director
BlueCross BlueShield of Tennessee
As we observe Mental Health Awareness Month, I hope it will serve as a reminder for business leaders and managers to ensure that employees are comfortable and productive in their workplace. Of course, mental health has been a concern for organizations of all sizes and across all industries for some time. But the past two years have brought sharply into focus how much mental health affects our productivity — and how constant changes to routines and rules can increase stress.
Consider some of the challenges affecting companies and their employees: competing for talent and fighting burnout internally and facing economic concerns like inflation and supply chain shortages externally.
With so much uncertainty, we've seen an increase in substance and alcohol use as well as sleep deprivation, all of which can contribute to increased workplace errors and accidents.
All of these scenarios affect business leaders, as well. You've had to respond quickly to changing circumstances while maintaining a commitment to employee and workplace safety. You've had to creatively adapt to a virtual working world. And you've had to worry about staying in business and paying your employees.
But that concern must extend beyond the financial side of employee support.
Steps for Leaders
Here are four ways leaders can help employees manage their stress while on the job.
1. Create a positive work environment. Cultivate an authentic, caring workplace with healthy boundaries for employees. This begins with regularly expressing your appreciation for their resiliency. Ensure they have uninterrupted time for lunch and try to avoid scheduling meetings after 4 p.m. so employees can focus on wrapping their workday and transition to family focus. We can all agree that late hours shouldn't be the norm, so evaluate workloads and deadline needs and shift projects as needed to keep work within standard work hours. Consider anonymous surveys so employees can feel safe being honest and transparent.
2. Communicate with intent. Listen to your employees' expressed needs and feelings. Be mindful of terms you use and understand how they can affect the outcome. For example, the terms "mental health," "anxiety" or "depression" still carry a degree of stigma, but "stress" feels more accepted. Acknowledge that many things causing employees stress are beyond their control — and that they affect you, as well. Offer regular updates on business plans and goals, job security, and workplace transitions while emphasizing on available supports.
3. Create meaningful engagements. Ask your employees to generate ideas for virtual team social events, volunteer activities or small group get-togethers. Engaging with your employees can also provide opportunities to gauge their satisfaction and needs.
4. Make services available to employees. Reiterate the benefits that are offered within your health plan. This can include employee assistance programs, services to help adjust to a digital world, funding for emergency situations, or online mental health resources. And when in doubt, you can't beat the classics: encourage them to use their paid time off, make it easier for them to do so, and offer more of it.
These opportunities can remove stigmas surrounding mental health treatments and let your employees know you appreciate the meaningful work they do every day.
Perhaps most importantly, it shows that you value their health just as much as you value the success of your business.
According to the results, 91 percent of respondents live in Knox County and must pay county property taxes (assuming, of course, they are property owners). A little more than half live inside the Knoxville city limits, so they would have to pay both city and county taxes. An unknown number of those living outside the city limits would also pay city taxes on property they own inside Knoxville.
A Republican with libertarian leanings, Knox County Mayor Glenn Jacobs has proposed a $954 million budget for next year that does not include a property tax increase. County Commission, which has a solidly Republican majority equally loath to raise taxes, is poised to vote on the budget on June 1. The county hasn't raised the property tax rate since 1999, though it raised the wheel tax to $36 per vehicle by referendum in 2004. For a two-vehicle family owning a $250,000 home, the wheel tax equals a 5.43 percent increase to their property tax bill. The county has been able to keep a lid on the property tax rate because of growth. Between 2000 and 2020, Knox County's population increased 21.7 percent, with most of the growth occurring outside the Knoxville city limits.
The county's growth hasn't been pain-free. Almost every month, residents in unincorporated areas of Knox County attend Knoxville-Knox County Planning Commission or County Commission meetings to object to new residential developments near their homes. Invariably, one of the objections is to the possibility that increased traffic would make a rural area's narrow, curvy roads less safe.
Earlier this month, for example, dozens of residents of fast-growing Hardin Valley attended a Planning Commission meeting to fight a development that would bring about 117 new residences to a 58.6-acre parcel. Planning commissioners approved the development. That scenario plays out month after month — Planning staff reports that the amount of land rezoned from agricultural to residential use in 2020 and 2021 was the highest since the Great Recession.
The county has launched an effort to revise its growth and transportation plans through a process called Advance Knox. While infrastructure needs will be a focus, the means to pay for improvements would have to be determined. Candidates for Commission seats in this year's election say infrastructure improvements should be a priority, though many also oppose property tax increases.
The results of this month's Power Poll came in too late to have any effect on City Council's vote on Tuesday to approve Knoxville Mayor Indya Kincannon's $434.1 million budget and the 50-cent property tax hike to fund it. Though the city holds nonpartisan elections, Kincannon and a majority on Council are Democrats. The primary driving force behind the 12.9 percent increase in the city's budget is an overhaul of the pay structure for city employees, which will cost $16.2 million in new expenditures next year and is a recurring cost in future years. The Kincannon administration said the overhaul, which would result in pay increases for nearly every city employee, is needed to make the city a more competitive employer and close chronic workforce shortages.
More than 8 percent of the city's 1,590 positions are currently unfilled, with vacancies particularly acute in the Police and Public Service departments. The Knoxville Police Department had so few applicants earlier this year that it couldn't begin a class at its academy. Council members unanimously supported better pay for city workers, and only one — Janet Testerman, who is running in the Republican primary for a state House seat — voted against the tax increase.
Public opposition to the tax increase was muted. Only one person, Republican County Commissioner Larsen Jay, spoke out against it at Tuesday's meeting. Jay recently moved inside the city limits, is running for re-election to his at-large Commission seat, and is rumored to be mulling a challenge to Kincannon in 2023. Unlike their county counterparts, City officials have now raised property taxes three times since the turn of the century. City Chief Financial Officer Susan Gennoe said this year's property tax increase will be sufficient to fund budgets for at least three years and possibly longer, depending on future economic conditions.
About Power Poll: Power Poll asks questions of the most powerful, influential people in U.S. cities. It is not a scientific survey. But because the people responding to the surveys comprise the leadership structure of their cities, the results afford a fascinating glimpse into the thoughts, opinions, and beliefs of those in a position to make change. Power Poll is distinctly nonpartisan.