Budget Priorities
Respondents weigh in on the varied issues raised by the city, county and school system budget proposals.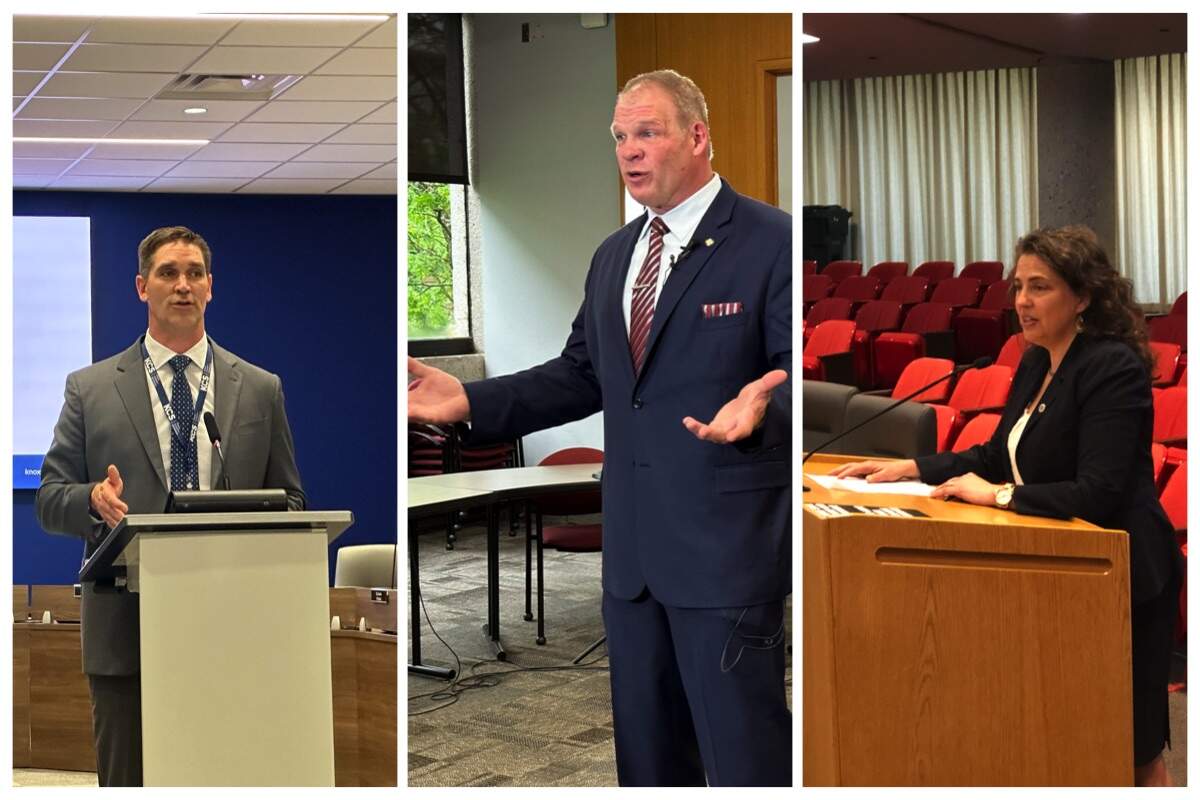 Local governments fund the everyday necessities of life in the community. Through tax dollars, fees and grants, they pay for the education of children, the safety of neighborhoods, the paving of roadways, the maintenance of parks and myriad other priorities.
Some years, budgets are controversial, as when property tax increases are needed for them to balance. Other years, they provide little drama. This year, budget deliberations for the city of Knoxville, Knox County and the county school system offer a mixed bag.
This month, we asked Knoxville Power Poll members their thoughts on the three budget proposals for fiscal year 2023-2024 that will face final votes for approval in the coming weeks. The major fight over funding this year is between Knox County Mayor Glenn Jacobs and Sheriff Tom Splangler. Jacobs has proposed a $1.04 billion budget for next year — the first time the total county spending plan has crossed the $1 billion mark — with no property tax increase. The county hasn't raised the property levy this century.
The county budget proposal includes 3 percent raises for county employees and 4 percent raises for teachers. Jacobs offered an additional 5 percent boost in pay for Sheriff's Office employees at the rank of captain and below, on the condition that Spangler cut 58 budgeted positions that are currently unfilled. Spangler has offered to give up those positions, but only in exchange for a 30 percent raise for deputies and corrections officers. He has said a dramatic increase is needed to compete with other agencies for qualified applicants.
The county Finance Department has estimated Spangler's plan, including additional pension funding requirements, would equal 22.5 cents on the property tax rate. Jacobs has said he won't support a property tax increase, but the sheriff has threatened to file an adversarial salary lawsuit to put the dispute before a judge.
A plurality of Power Poll members just short of a majority took a dim view of Spangler's position. Forty-nine percent of respondents did not support the sheriff's proposal, though a not insignificant 33 percent were in favor of the 30 percent pay increase, even if it results in a tax increase. Another 18 percent were unsure.
Knox County Commission will vote on the budget proposal during a meeting on June 5. The non-schools portion of the county budget, which includes the Sheriff's Office, would increase by 6 percent in 2023-2024. The school system's portion, which is more than 60 percent of the total, would increase by 12 percent, thanks to Gov. Bill Lee's new education funding formula. The school system's largest one-year boost ever would increase outlays to $660 million from $591.5 million. Local school funding would rise just 1.2 percent, with the state financing the rest of the increase. The school district would devote about $17 million of the increase to cover 4 percent base salary increases for all teachers and district staff. Another nearly $4 million will provide an additional 8 percent increase for school security officers, custodians, food service workers, clerical staff and educational assistants, for a cumulative 12 percent raise for the district's lowest-paid positions.
But the schools' financial officials have warned that in future years the new funding formula might struggle to keep up with inflation, so $23 million would go into the capital improvements fund for one-time expenditures, primarily energy upgrades.
The overwhelming majority of Power Poll respondents said the increase should primarily go directly into the classroom, with 50 percent saying teacher salaries should be the top priority, followed by support personnel such as counselors and mental health specialists at 24 percent. Twelve percent said school safety and security should be the top priority, with upgrades to buildings and technology preferred by 8 percent.
Knoxville Mayor Indya Kincannon's proposed $432.9 million city budget for the next fiscal year doesn't require a property tax increase, doesn't call for issuing new debt and increases employee pay. The bottom line of what is basically a maintenance spending plan hasn't drawn any serious opposition, but some City Council members and community activists have questioned the administration's priorities. The budget would provide $88.4 million for police and firefighter pay, $7.5 million for the Affordable Housing Fund, nearly $12 million for streets and other infrastructure, and $1.3 million to support economic and job-development partners such as the Knoxville Chamber.
A plurality of Power Poll members — 43 percent — agreed that the funding mix in general targeted the right priorities. Affordable housing should get more funding, according to 17 percent of respondents, while 12 percent said economic development initiatives should get more financial support. Another 9 percent said more funding should go toward public safety, and 14 percent said they were unsure. City Council has approved the budget on first reading and will consider final approval on May 30.
About Power Poll: Power Poll asks questions of the most powerful, influential people in U.S. cities. It is not a scientific survey. But because the people responding to the surveys comprise the leadership structure of their cities, the results afford a fascinating glimpse into the thoughts, opinions, and beliefs of those in a position to make change. Power Poll is distinctly nonpartisan.