Tim Kelly has advantage over Kim White in mayoral runoff, optimism building for COVID recovery, new Power Poll shows
Chattanooga Power Poll members weigh in on upcoming mayoral runoff election, Hamilton County's vaccination efforts, and the pace of economic recovery from the coronavirus pandemic.
With early voting in Chattanooga's municipal runoff elections starting in five days, about two-thirds of respondents to a new Power Poll survey think local businessman Tim Kelly will prevail over former River City company president and CEO Kim White.
The two face off in an April 13 runoff after neither won the required 50% of votes — plus one — in March to claim victory outright. Former City Attorney and UNUM executive Wade Hinton captured 22% of the vote, and fourth-place finisher Monty Bruell won 8% in the crowded field, which split the remaining votes.
Power Poll members were asked: "Who do you think will win Chattanooga's mayoral election?" Of those who responded, 67.5% said Kelly while 32.5% said White.
Presenting sponsor
BlueCross, ETSU Launching BlueSky Tennessee Institute
BlueCross BlueShield of Tennessee has partnered with East Tennessee State University (ETSU) to create BlueSky Tennessee Institute.
BlueSky Institute allows students to earn a bachelor's degree and a technology job offer – in just two years.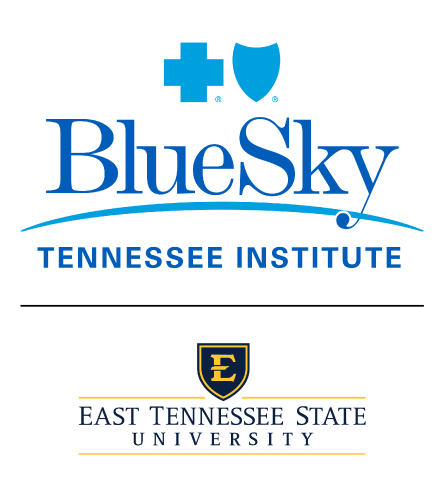 BlueSky Institute's accelerated bachelor's degree will provide a new pathway into one of the fastest-growing careers in the nation. The program will help develop much-needed technology talent for BlueCross – and prepare the next generation of technology leaders.
"In developing BlueSky Institute, we sought out a program partner that recognized the high demand for technology jobs in Tennessee and shared our vision to meet that need with a new approach," said JD Hickey, M.D., president and CEO of BlueCross BlueShield of Tennessee. "We're excited to collaborate with ETSU to develop tech talent together, right here in our home state."
ETSU will deploy its ABET-accredited B.S. in Computing with a concentration in Information Systems in an accelerated format to serve as the foundation for BlueSky Institute's curriculum. ABET is the premier global accreditor for computing programs, and ETSU's program offers coursework in high-demand fields such as cybersecurity, cloud computing, wireless computing, data analytics, healthcare information systems, and more.
Tennessee has roughly 4,100 technology job postings per year and only 1,000 qualified graduates to fill them.
BlueCross is facing the same challenge, typically having more open cybersecurity and coding jobs than it can fill with local talent. As a Tennessee-based organization committed to the state's overall wellbeing, the company recognized the opportunity to help prepare more people in its own communities for these rewarding career paths.
"The work of serving BlueCross members has become increasingly technology-driven," Hickey added. "With BlueSky Institute, we can meet a critical business need while expanding opportunities for students in our community."
BlueSky Institute will offer eligible high school graduates the chance to:
Earn a bachelor's degree in Computing from ETSU in just over two years

Gain real-world experience by learning and working as an intern at BlueCross – a mission-driven company focused on improving the health of 3.4 million members in Tennessee and beyond

Create a portfolio of projects while earning their degree

Secure a rewarding job offer at BlueCross after successfully completing the program
ETSU BlueSky Institute students will complete their coursework on the BlueCross campus in downtown Chattanooga, becoming part of the company's diverse and inclusive workplace community. This education site is pending approval of the Tennessee Higher Education Commission and the Southern Association of Colleges and Schools Commission on Colleges.
Student Recruitment Will Focus on High-Priority Schools in Hamilton County
The inaugural BlueSky Institute class will begin in the summer of 2022 with around 15-20 students. BlueCross and ETSU are placing a special focus on identifying and recruiting high-potential students from Hamilton County who may have not have equal opportunities.
"Our students will get personal support every step of the way, including mentorship from BlueCross employees," said Scott Wilson, vice president of corporate communications and community relations, who helped spearhead the initiative. "We're committed to making it easy for BlueSky Institute students to focus on their futures."
BlueSky Institute will be led by Brad Leon, an education expert who most recently served as chief of strategy and performance management for Shelby County Schools. Leon brings more than a decade of successful innovation to the role, with experience in blended digital/online and teacher-driven instruction as well as leading effective improvement efforts at some of Tennessee's most-challenged schools.
BlueCross and its foundation have a shared commitment to supporting local education. Starting in 2018, the BlueCross BlueShield of Tennessee Foundation has gifted $500,000 to fund the BlueCross Technology Academies at Red Bank High School and Soddy Daisy High School. The programs pair classroom learning with professional mentors to prepare students for technology careers.
More about BlueSky Tennessee Institute
Brad Leon Outlines What BlueSky Institute Offers Students (video)
Both candidates have campaigned vigorously on their personal strengths and professional experience (in case you missed the Times Free Press and WRCB-sponsored debate between Kelly and White on Thursday night, you can watch it at timesfreepress.com).
The poll, conducted Monday through Thursday, was sent to 132 Chattanoogans, and 80 replied for a response rate of 61%. The monthly survey gauges the what influential business, civic, education and nonprofit leaders and election officials are thinking. While the survey is in no way considered a scientific poll, its results offer insights into the opinions and beliefs of key decision-makers in the area.
A word of caution here: Some Power Poll members do not live within Chattanooga city limits; therefore, results do not necessarily reflect what the city electorate will do. Chattanooga, like other major urban areas, trends Democratic; in the presidential election, for example, Chattanooga voters went with Joe Biden over Donald Trump, who nevertheless won the county and most of the smaller cities in the county.
Power Poll founder Bruce Dobie put it this way: "Typically our Power Poll cities are urban in nature and, as is the case in the rest of the country, usually trend Democratic. We are not immune to the rural-urban divide in Tennessee — Memphis and Nashville lead the way in Democratic concentration, Chattanooga and Knoxville are a rung down the ladder, and then you have the rest of the state's more rural counties that, with a few exceptions, are solidly Republican."
Campaign observers have said that the outcome of the mayor's race will rest with turnout, which is expected to hover around 22% to 25% or so. Early voting begins March 24.
Soon enough, voters will have their say about who leads Chattanooga over the next four years. In the meantime, Power Poll members are upbeat with how the county's coronavirus vaccination progress.
The survey asked: How satisfied are you with how the vaccination process is proceeding in Hamilton County? Nearly 28% said "very satisfied" and another 60% said "satisfied" with the continued rollout of vaccines which is critical to business and residents getting their operations and lives back to some semblance of "normal." Only 13% said they are "dissatisfied" with the process.
Mark McKnight, president of Reflection Riding, noted the quickening pace of vaccination is a proverbial light at the end of the tunnel.
"While Tennessee in general slightly lags the overall U.S. average, I'm encouraged by the accelerating rate of vaccination both locally and across the country."
Retired educator and local activist Franklin McCallie credited Hamilton County Mayor Jim Coppinger for his leaderhip on masks.
"Jim Coppinger stood tall with his wise decision for Tennesseans' health and welfare when he courageously mandated lifesaving masks," McCallie wrote.
Poll respondents also seemed to be more optimistic about the Chattanooga area's recovery from the damaging effects of the coronavirus pandemic over the last year. Power Poll members expect the area to rebound quicker than they thought just six months ago.
In answer to the question: "How long do you think it will take the Chattanooga area to fully recover from coronavirus business downturns?," 14% said six months, compared to just 1% who said six months in September 2020. About 6% said it would take nine months, compared to 5% last September; 30% said a year, up from 25% in September 2020. About 40% said two years, down from 47% last year, and just 10% said three years or more, compared to 28% six months ago.
Those responses suggest that optimism is building about our area, state and nation's prospects as 2021 unfolds.
Email Chris Vass at chattanooga@powerpoll.com or cvass@timesfreepress.com.
About Power Poll: Power Poll asks questions of the most powerful, influential people in U.S. cities. It is not a scientific survey. But because the people responding to the surveys comprise the leadership structure of their cities, the results afford a fascinating glimpse into the thoughts, opinions, and beliefs of those in a position to make change. Power Poll is distinctly nonpartisan.