Tennesseans, not state's reserve fund, need more investment, statewide Power Poll shows.
Tennessee Gov. Bill Lee's overall job performance passes muster with 47% of Chattanooga area respondents to a statewide Power Poll survey this week, while 39% said they do not approve of how the first-term Republican governor has performed heading into his third year in office.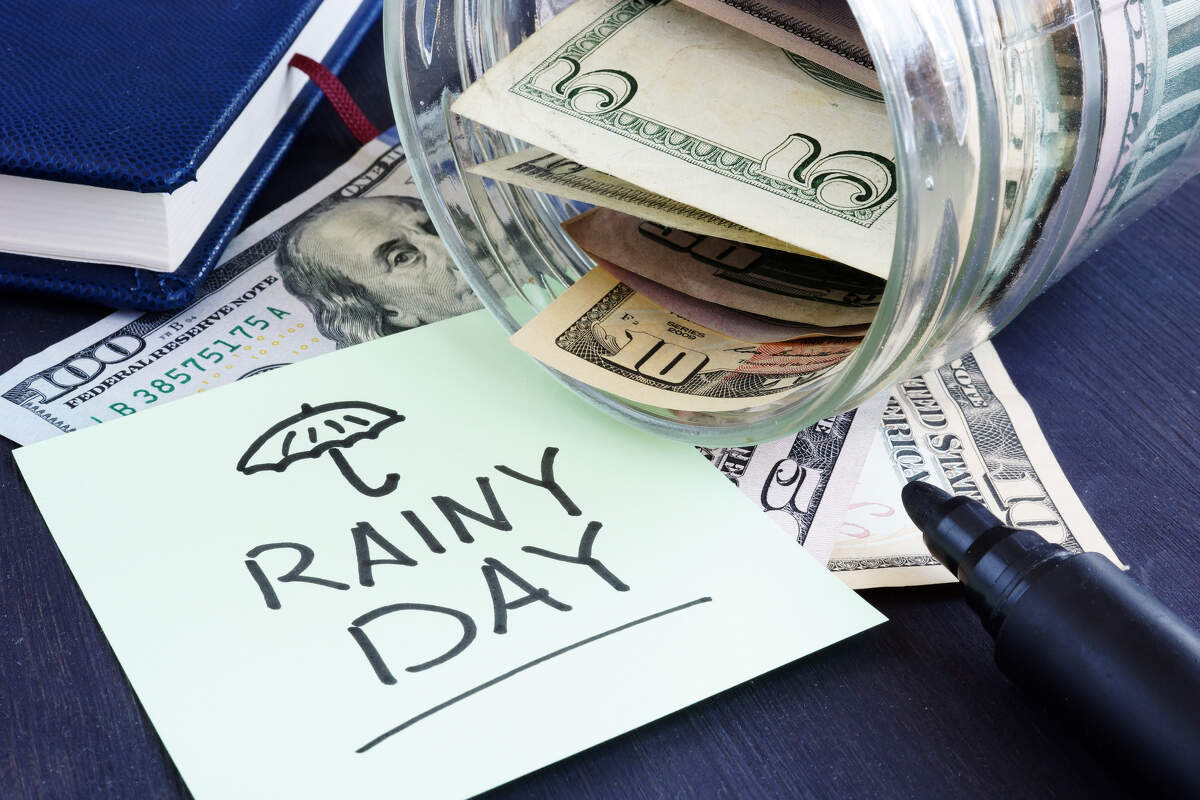 Tennessee Gov. Bill Lee's overall job performance passes muster with 47% of Chattanooga area respondents to a statewide Power Poll survey this week, while 39% said they do not approve of how the first-term Republican governor has performed heading into his third year in office.
The Power Poll survey of influential residents, conducted Monday through Thursday, asked respondents: "What do you think of our governor's job performance in general?" More than a third — 36% — approve of Lee's performance, and another 11 % strongly approve. On the flip side, 30% disapprove and 9% strongly disapprove of how the governor has performed. Fifteen percent had no opinion either way.
Presenting sponsor
BlueCross Foundation Funds Meharry Health Equity Research
The BlueCross BlueShield of Tennessee Foundation has awarded $325,000 to Meharry Medical College's Center for the Study of Social Determinants of Health. Meharry is the nation's largest private historically Black academic health sciences center. The grant will fund research on barriers to health care, poor health outcomes and vaccine hesitancy in at-risk, largely minority communities.
The $325,000 Grant Supports Efforts to Address COVID-19 & Health Disparities.
COVID-19 has disproportionately affected minority communities and resulted in more infections, hospitalizations and deaths, mainly due to social vulnerability.
"Social vulnerability refers to a community's ability to withstand external impacts to health," says Dr. Andrea Willis, BlueCross chief medical officer. "In other words, it evaluates how outside forces like disasters or disease outbreaks compound the odds already stacked against these communities. If the totality of those odds are too high, it leaves very little opportunity for that community to overcome them — and even less opportunity to win an uneven fight."
Over the coming months, Meharry researchers will work with BlueCross BlueShield of Tennessee's clinical and data teams to use the company's Social Vulnerability Index, a tool created to identify factors that increase risk for negative health outcomes, in developing strategies to improve health equity and COVID-19 vaccine acceptance.
"Our support of Meharry's efforts will ultimately help public health officials and civic leaders understand what makes some people and communities more likely to have severe health issues as a result of COVID-19 infection," said Roy Vaughn, executive director of the BlueCross Foundation. "This grant will support work to analyze what drives vaccine refusal and find ways to implement effective interventions in at-risk communities across our state."
Meharry has been on the frontlines of addressing COVID-19 from all avenues, from leading assessment sites to vaccine trials to raising vaccine awareness. Its president and CEO, Dr. James Hildreth, was recently appointed to President Joe Biden's new COVID-19 Health Equity Task Force. Meharry's research will identify areas of Tennessee with a high density of at-risk individuals and guide strategies for interacting with communities to drive positive behavioral change and improve population health.
"We appreciate the BlueCross Foundation's support of this research, which is guided by the feedback and input shared by our communities," said Dr. Bryan Heckman, director of Meharry Medical College's Center for the Study of Social Determinants of Health. "We look forward to finding effective ways to combine precision medicine and public health approaches that can optimize health equity for Tennesseans."
The Meharry grant is just one way the BlueCross Foundation is working to address vulnerabilities and health care inequality. It has committed nearly $10 million to communities during the pandemic and engaged in a variety of efforts to improve public health, including:
Funding COVID-19 testing for uninsured and underinsured populations

Helping food banks statewide deliver more than 15 million meals to Tennesseans in need

Supporting education through increased broadband access for students and six diversity scholarships for students pursuing health care professions

Funding community-led efforts to promote and deliver COVID-19 vaccines, especially in underserved areas

Launching a vaccine awareness campaign to encourage all Tennesseans to get flu shots and provide education about the new COVID vaccines

Building BlueCross Healthy Places for communities needing well-designed spaces for all to engage in physical activity
In statewide Power Poll survey results, 60% of poll respondents disapprove or strongly disapprove of Lee's job performance while 29% approve or strongly approve.
Lee was elected in 2018 with 60% of the vote; he won 92 out of 95 counties.
The Power Poll surveyed 133 Chattanoogans, and 81 replied, for a response rate of 61%. Across the state, the Power Poll surveyed 2,174 people; 731 responded for a 34% response rate.
The Nashville-based Power Poll, founded by a former journalist, operates in 19 cities mostly in the Southeast. The monthly survey of elected officials and leaders from business, civic and nonprofit organizations, media and education is not a scientific poll, but results offer insights into the opinions and beliefs of key decision-makers in the area.
In his third State of the State speech on Feb. 8, Lee outlined his budget priorities for the fiscal year beginning July 1. Clearly the coronavirus pandemic dramatically affected Lee's plans although the state had better-than-expected revenues during the tumultuous year. His proposed $41.8 billion budget does include more money for teacher pay (K-12 and higher ed) and for COVID-19 relief efforts and other investments in state infrastructure and economic development initiatives. He also recommended stashing more money into the state's rainy day fund.
Power Poll respondents in the Chattanooga area were divided about whether more money should go into that reserve fund. Asked about socking away another $50 million in the rainy day fund, 42% said the governor is being a wise steward of taxpayer money while 56% disagreed, saying the money should be spent on critical needs. Statewide, 28% agreed with the proposal to bolster reserves; a significant 66% disagreed with Lee's plans.
Survey respondent Jennifer Harper of Chattanooga, a principal at Bridge Financial Planning, wrote that a rainy day fund provides a foundation to financial stability, but noted there are extenuating circumstances this year.
"Adding to an already large rainy day fund when many of the people of Tennessee are struggling seems at odds with its purpose," she said. "What are the metrics that would need to be reached to use those reserves? Do those metrics currently exist … It seems a better balance could be reached between the well-being of the state and the well-being of its people."
Poll respondents in Chattanooga and across the state agreed that they do not support Lee-supported legislation that would allow people to carry handguns without a permit.
About that proposal: 77% of Chattanooga respondents (84% statewide) opposed such a measure while 19% said they were in favor (12% statewide).
And finally, Power Poll members weighed in on a proposal to hike the federal minimum wage, currenlty $7.25 an hour, to $15. Supporters of the $15 hourly wage argue that this increase will lift many people out of poverty and is long overdue, having last been increased in 2009. Opponents argue many employers' labor costs will become untenable, possible forcing layoffs or decisions not to grow business.
The largest share of Chattanooga area and statewide respondents — 42% and 45%, respectively — favor moving to a $15 hourly wage over several years. Another 30% (21% statewide) favor an increase less that $15 an hour over several years. Interestingly, 16% (12% statewide) favor leaving the minimum wage right where it is, and just 11% (21% statewide) favor raising the minimum immedately to $15 an hour.
Chattanooga attorney Kurt Faires wrote that some "states are already at $15 where supply and demand requires it. Tennessee is not such a state. On balance, the job losses which would result from $15 per hour outweigh the benefits."
Email Chris Vass at cvass@timesfreepress.com or chattanooga@powerpoll.com.
About Power Poll: Power Poll asks questions of the most powerful, influential people in U.S. cities. It is not a scientific survey. But because the people responding to the surveys comprise the leadership structure of their cities, the results afford a fascinating glimpse into the thoughts, opinions, and beliefs of those in a position to make change. Power Poll is distinctly nonpartisan.