As Tennessee looks ahead to redrawing boundaries for the state's federal and state legislative districts after the 2020 Census is complete, 78% of Chattanooga respondents surveyed this week in the newest Power Poll said the Volunteer State should adopt policies to ensure citizens can attend hearings about redistricting maps before those maps are finalized.
Statewide, 80% of Power Poll respondents said the redistricting process should be more open to public input or comment.
However, 68% of respondents said knowing the state's districts are drawn fairly and openly would have no impact on their likelihood to vote. Thirty-two percent said a transparent redistricting process would make them more likely to vote.
Presenting sponsor
BlueCross Employees are Right Here for Good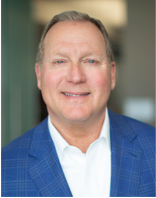 By Roy Vaughn
Senior Vice President, Chief Communications Officer
BlueCross BlueShield of Tennessee
As we reflect on the past year and look to the future, we are proud of the positive role we play in building a better quality of life in Tennessee. We are extremely grateful for our employees, who play a critical role in our ability to be right here, for good.
Every day, our employees work together to focus on our top priority: improving the health of the 3.5 million members we serve. Our customer service representatives, on-staff nurses, health navigators and care coordinators all work with members to make a positive impact on health.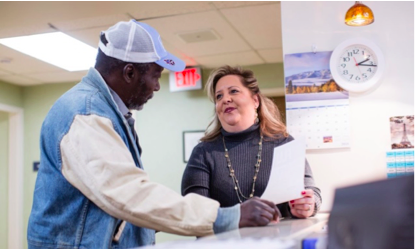 Our customer service representatives help 50+ members each day with their benefits and make 250 calls each week to stay in touch with members who need support, advice, or just someone to listen.
We have more than 800 nurses on staff working with members and advocating for their health care needs. Our care managers focus on disease prevention and support services, specializing in everything from diabetes to heart disease.
BlueCross Employees Give Back
As residents of the Volunteer State, our people are passionate about giving back to the communities we serve. The BlueCross employee volunteer corps – known as Team Blue – donates time and talent toward a variety of causes that serve individuals, families and communities.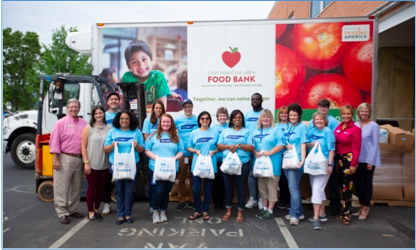 They donate their time by volunteering more than 11,000 hours each year to mentor students, work with community organizations and collect food for those in need. This year, they donated nearly 8,000 meals to fellow Tennesseans.
Our employees are active participants in our BlueCross Healthy Places program, which creates spaces for neighbors to connect and enjoy healthy activities, improving the overall wellbeing of Tennesseans. The first BlueCross Healthy Place opened in August at David Carnes Park in Memphis, and another has opened at Huntland City Park. Additional projects are underway at the Miracle League Complex in Kingsport and the Highland Park neighborhood in Chattanooga.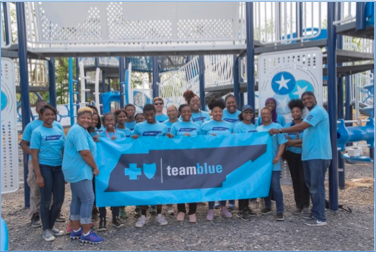 We're honored to call Tennessee our home. And we're proud of the vital role BlueCross employees play in allowing us to be right here, for good.
Redistricting always is a contentious issue. With Republicans firmly in control of the state General Assembly, they will direct how district maps are redrawn in 2021.
The Power Poll also sought opinions on Tennessee election system security, which has become a top priority across the country in the wake of the 2016 election. Concerns about tampering with voting systems and cyber attacks have prompted federal and state officials to take a hard look at how to ensure the voting process is secure.
Looking ahead to the critical 2020 election year, 54% of Chattanooga Power Poll respondents said they are "very confident" or "somewhat confident" that the state's election systems are secure from hacking and other tech threats.
But more than a third — 37% — are either "not too confident" or "not at all confident" in election system security, the poll showed.
Statewide, 48% of Power Poll respondents said they are confident in election security while 43% are not all that confident.
In addition, 52% of Chattanooga Power Poll respondents said they are "very confident" or "somewhat confident" that the Tennessee General Assembly is making serious efforts to protect the state's election systems. About 34% were "not too confident" or "not confident at all." Chattanooga's survey takers have more confidence in the legislature's attention to election security than Power Poll respondents across the state: only 33% across the state expressed confidence in lawmakers' efforts to guarantee election security while 57% were not confident.
The monthly Power Poll surveys people who either directly make, or tangentially influence, policy at local, state and/or federal levels on a variety of issues. It is composed of elected officials, CEOs and other influencers representing a broad cross-section of business, nonprofit organizations, foundations, media, sports, entertainment entities, and more in Chattanooga, Knoxville, Nashville and Memphis.
In Chattanooga, 180 people were surveyed; 69 (38%) responded. Statewide, 1,791 Power Poll members were surveyed this week; 584 (or 32%) responded. The poll is not a scientific survey.