Public education, crime, affordable housing will be top issues in 2023, Power Poll survey shows
Moving Moccasin Bend Mental Health Institute has support from 75%+ of survey respondents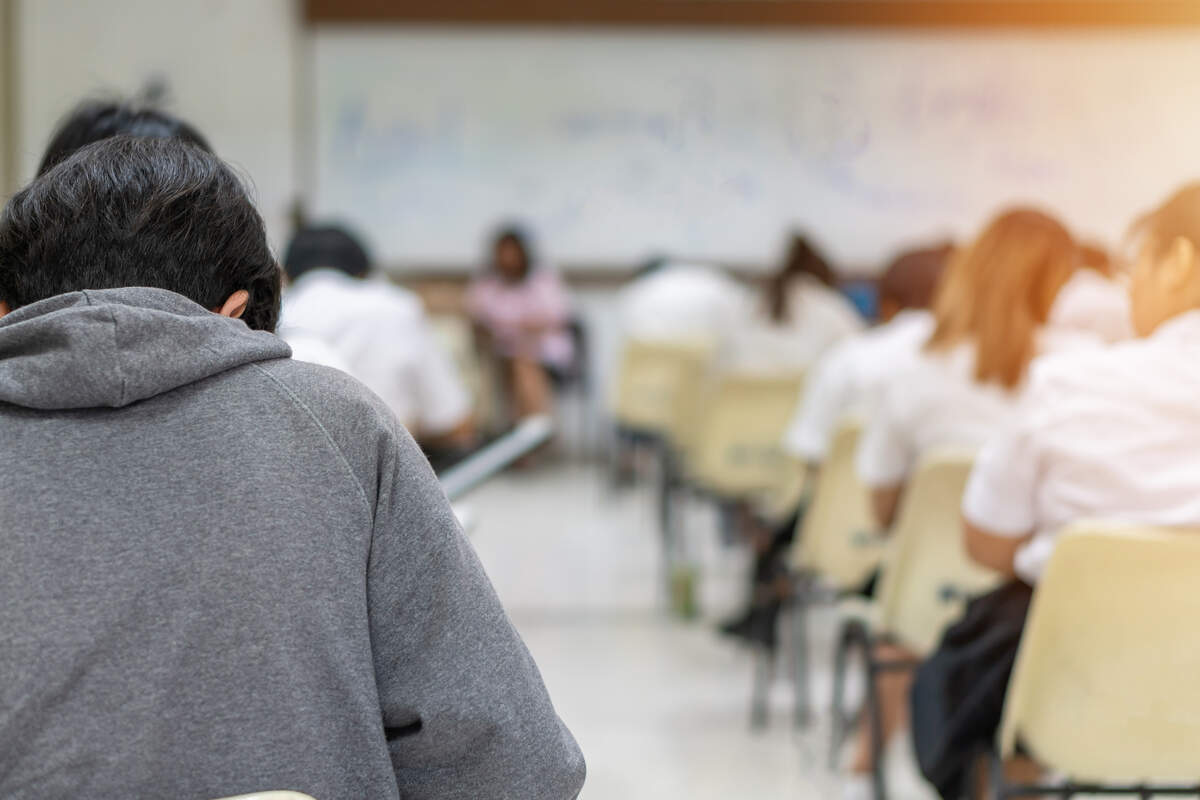 With the end of 2022 in sight, it's time to look ahead to the promise of a new year. But according to this month's Power Poll, looking forward will feel a whole lot like looking back (and that's not to gauge how far we have come).
Respondents to the December Power Poll ranked public education — again — as the top issue facing our community in 2023. Ditto for last year. Let's face it: Improving the education ecosystem, boosting student achievement and success, and creating supportive environments in which teachers can thrive is arduous work. Progress is slow, a frustrating reality for public officials, educators and the public anxious to see improvement come with investment.
When asked, "Looking ahead to 2023, please rank the top 3 issues Chattanooga and Hamilton County face," respondents ranked public education more frequently than other issues — 38 ranked it first, 24 ranked it second and 21 ranked it third.
Second was crime and public safety, just like last year.
One interesting shift from last year was the rise in importance respondents expressed about the need to create more affordable housing. Last year, that issue wasn't in the top three; this year, it's climbed to the third spot just above the need to recruit a qualified workforce.
Of course, the affordable housing crisis has been in the news this year, and Chattanooga and Hamilton County have not been spared. Whether it's first-time homebuyers shut out of the real estate market because of interest rates and home prices or those struggling to make ends meet in scant low-income motels and/or apartments, creating housing that the average family can afford is challenging public officials and the private sector.
Recruiting qualified workers ranked fourth, followed by economic inequality, infrastructure, economic development, master planning for growth/development and race relations.
Adam Kinsey, president at Choo Choo Partners, evoked a newsroom description of some stories ("dull but important," or "DBIs") when he called out the need for improved planning:
"As dull as it sounds, master planning needs to be a large priority," he wrote. "The City, County and RPA need to think about and create a plan for how the existing downtown core can co-exist with massive projects like The Bend, U.S. Pipe and the continued explosive growth of the Southside.
"We will have opportunities for urban infill development and converting existing buildings to new uses but need thoughtful policies in place to grow and enlarge the downtown area and not weaken it."
One area of planning that has frustrated advocates of the National Park Service's Moccasin Bend National Archeological District has been the s-l-o-w progress on finding a new site for the 62-year-old Moccasin Bend Mental Health Institute.
Republican Gov. Bill Lee provided about $265 million for a renovation of the hospital, but moving the facility quickly came to the forefront, which would allow its 107 acres to become part of the national park.
In response to the question, "Do you support the relocation of Moccasin Bend Mental Health Institute from its current site on 107 acres at Moccasin Bend?" 78% said "yes" while 22% said "no."
Park supporters are eager to expand the footprint of the history-rich site, and getting the mental health hospital moved would be a massive advancement. Also in the works — and also frustratingly slow — is the relocation of the law enforcement firing range on Moccasin Bend.
City and state officials are evaluating alternative sites for the hospital but nothing has been finalized.
In the new recently was a surprising change in Chattanooga Police Department policy affecting how officers respond to traffic crashes.
The police department announced officers would not longer respond in-person to crashes unless those incidents met one of eight criteria. Not surprisingly, this change has had very mixed reactions.
Power Pollers were split as well.
We asked, "Do you agree with this policy change?" and 58% said "no" while 42% said "yes." The new policy will go into effect on Jan. 1.
Police department officials say the move will free up time for officers to spend on more violent crimes (you can read more about the policy shift in today's Times Free Press).
Finally, it wouldn't be an end-of-year survey without some New Year's resolutions to aspire to in 2023. More than 40 of you offered up resolutions for local and state elected officials.
Take a look this sampling from your submissions:
* Tennessee: Resolve to stay the course on conservative governance while increasing efforts on improving public education.
* Gov. Bill Lee: I resolve to abandon hyper-partisan destructive policies designed to score points with MAGA Republicans and marginalize LGBTQ+ and POC and to instead focus on collaborative solutions for all Tennesseans.
* Bill Lee: I will resolve to believe in science in 2023!
* Marsha Blackburn: Resolve to listen to others than your own party.
* Keep up the good work, [state Sen.] Bo Watson.
* Bo Watson — Continue honing your auctioneering skills!
* Bo Watson: Resolve to support and pass a medical cannabis bill for Tennessee; 36 states have a medical cannabis bill; 2 more states are very close to passing a bill. Tennessee does not need to be the last state. You have been kicking the can down the road for too long.
* Todd Gardenhire — Resolve to pay attention!
* For racial justice, resolve to revise our bail bond system.
* Mayor Tim Kelly: Our city is dirty, crime is rampant and many of our children are hungry. Focus on to the basics of being a mayor.
* Weston Wamp: Resolve to make public education your top priority.
* Weston Wamp: Resolve to remain resolved to clean up the vestiges of corruption.
* Mayor Wamp: Resolve to dial back the ego and recognize that other people have good ideas too.
* Weston Wamp: Learn how to pick your battles.
* Mayor Wamp: I will learn to listen.
* Mayor Wamp: Resolve to act like a mature and responsible mayor of one of the most financially-sound counties in the entire country, and focus on the important issues of keeping Hamilton County moving forward.
* Weston Wamp: I resolve to humbly seek a reset with the unified County Commission, to settle the kerfuffle with County Attorney Rheubin Taylor, or at least get it off the front pages and no longer publicly criticize said attorney, and to instead focus on major substantive issues such as the $1 billion I have pledged to raise for school construction needs.
* Mayor Wamp: Resolve to continue on the path of humility you mentioned in your recent Rotary speech.
* Weston Wamp: I resolve to continue pissing everyone else off as long as it's for the good of Hamilton County.
* Weston Wamp: I will continue to do the job I was elected to do and try not to do so as controversial as I have been up to this point.
* To the Mayor and county officials: Figure it out!
* County Commissioner Chip Baker: Patience, peace and prosperity.
* For members of the Hamilton County Commission: Resolve to put inordinate squabbling behind them and give themselves and new Mayor Weston Wamp a chance to be the best governing body Hamilton County has ever seen.
* All of them: In 2023, I resolve to determine policy based on the long term good of my constituents.
* Our local officials should resolve to act like adults and to put the needs of Chattanooga above petty disagreements.
* For all: Resolve to get your head out of your rear-ends.
* Listen, acquire objective data, avoid "yes" people and collaborate.
* All of them: Mandate term limits
Contact Chris Vass at cvass@powerpoll.com or cvass@timesfreepress.com.
Power Poll Members: Do you have a friend or colleague who should be on Power Poll? Please invite them to join!
About Power Poll: Power Poll asks questions of the most powerful, influential people in U.S. cities. It is not a scientific survey. But because the people responding to the surveys comprise the leadership structure of their cities, the results afford a fascinating glimpse into the thoughts, opinions, and beliefs of those in a position to make change. Power Poll is distinctly nonpartisan.
Corporate Sponsors
We thank the following organizations for their support of Power Poll. Learn more about becoming a sponsor here.