September 28, 2018 12:00pm
Power Poll Shows Most Think Lee Will Be Elected Governor. Most Urban Leaders, Meanwhile, Say They Will Vote For Dean.
A majority of top leaders in Chattanooga say they plan to vote for Republican Bill Lee for Tennessee's next governor, and an even bigger share of local leaders predict Lee will win the gubernatorial race, according to a new Power Poll of business, civic, media and political insiders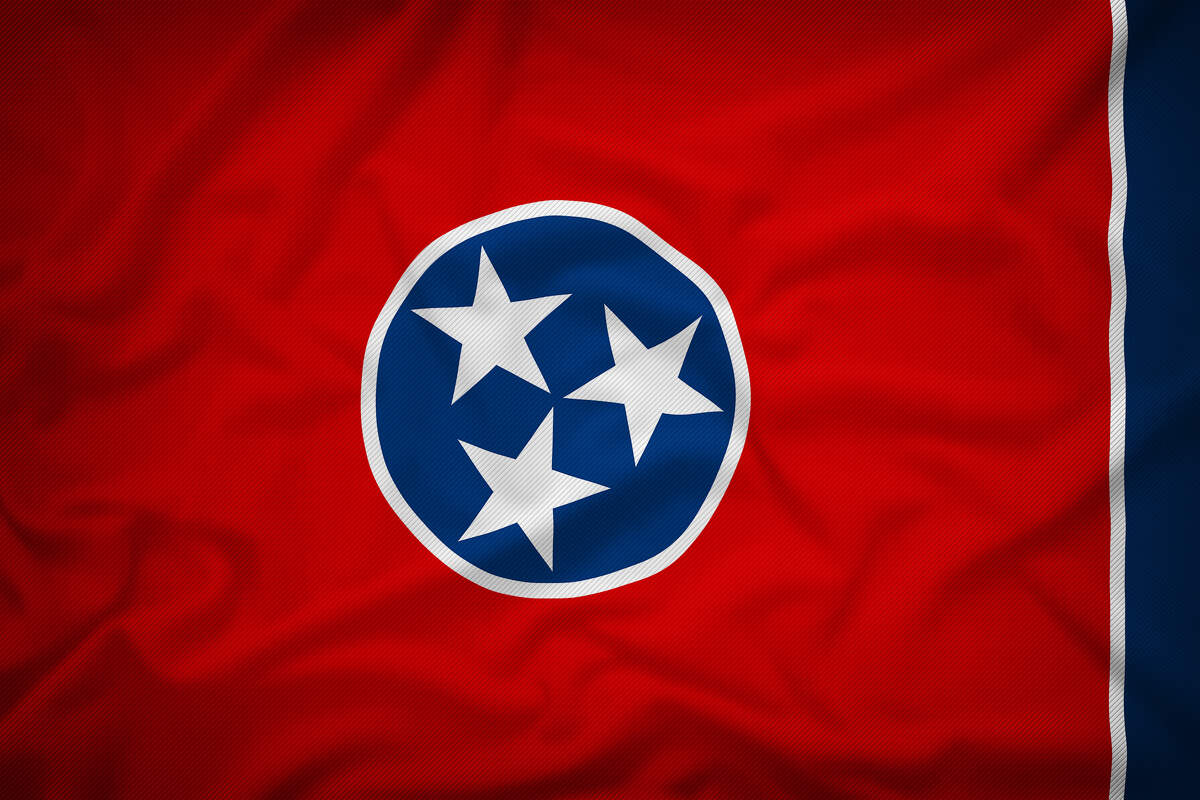 A majority of top leaders in Chattanooga say they plan to vote for Republican Bill Lee for Tennessee's next governor, and an even bigger share of local leaders predict Lee will win the gubernatorial race, according to a new Power Poll of business, civic, media and political insiders.
Lee, a Franklin, Tennessee businessman and cattle farmer who is making his first bid for elected office, enjoyed his best support in Chattanooga among the influential leaders surveyed across Tennessee over the past week. Among the 68 Chattanooga leaders who responded to the new Power Poll, 56 percent said they will vote for Lee, compared with 34 percent of the local leaders who said they plan to vote for Democrat Karl Dean, a former Nashville mayor. The other 10 percent of the local leaders say they are still undecided.
Presenting sponsor
What It Means To Be A Taxpaying, Not-For-Profit Health Plan
By Scott Pierce
When you spend money with a business, you want to feel like you matter more than their ability to make money, even though you know that's necessary, too. The desire is even stronger when you're buying a product or service that's essential to your wellbeing.
It's probably why people sometimes have strong feelings when health care and finances collide.
We understand because we've been offering Tennesseans health coverage and financial security for close to 75 years.
Our customers and members especially want to know we're stable enough to meet their needs—now and in the future—but they may not understand how our unique status as a taxpaying, not-for-profit company affects the way we operate each day. So I'll explain.
A History Of Service
We trace our company's roots to 1945, when Roy McDonald of Chattanooga created Tennessee Hospital Service Association to provide peace of mind for residents by helping them pay for hospital services.
Today we serve 3.5 million people in Tennessee and around the country. Our mission is "peace of mind through better health," and our core business is providing affordable access to quality health care.
Motivated By Our Members, Not By Profits
BlueCross is a taxpaying, not-for-profit company focused on serving Tennesseans.
That makes us different than:
A for-profit company, which has a responsibility to maximize profits for its owners;
A nonprofit organization, which exists for charitable purposes and usually doesn't pay taxes.
One of our primary roles is advocating for lower costs on behalf of our members. We do that first by negotiating discounted prices with health care providers, which we pass on to our customers.
Let's say we work to lower the price of a medical treatment from $100 to $70. That means we have to collect less in premiums to cover what we're responsible for, and the member has a lower amount to cover out of their own pocket.
We don't have shareholders or private owners that profit from our business operations, so we can target and earn lower amounts than our for-profit competitors. (We typically aim for 3-5 percent of gross revenues each year.) That in turn makes it easier for us to keep our focus on the needs of our members.
However, we still have to earn a modest profit each year to protect our long-term ability to serve our customers. Markets are unpredictable, and it wouldn't be wise to plan on just breaking even.
Our strength ensures your security.
Each year, any net income we earn goes into our reserves. In fact, we're required by the State of Tennessee to maintain a certain level of revenues based on how many members we have and how much we have to charge in premiums. To keep up, we have to build margin into our pricing.
Our unique status actually makes maintaining healthy reserves even more important than it might be for other companies. Those funds are critical for a number of reasons, like being prepared for the possibility of an epidemic disease or natural disaster that leads to a large, unexpected level of health care claims.
Reserves are also important if we have a down year—which can happen at any time due to the uncertainty of the market and the cyclical nature of business.
Finally, we aren't on the stock market and don't have the same ability to raise money in the capital markets that publicly traded companies do. There's no BlueCross stock to issue if we need to raise money to cover big, unexpected expenses or make new investments.
Looking Beyond The Next Quarter
Our structure also allows us to take a long-term view in our decision-making. We aren't bound to the quarterly cycle of financial reporting and expectations that can lead to shortsighted strategies. We aren't chasing quarterly revenue and profit goals, with a corresponding need to consistently reach higher targets.
Taking a long-term view means we can make choices some companies might not, like changing the way we pay providers because it's essential to the long-term financial health of the people we serve.
BlueCross has been right here in Tennessee for nearly 75 years, and our goal is to continue serving our neighbors for decades to come. We make business and financial decisions with those people, and that mission, in mind.
Scott Pierce is executive vice president and chief operating officer for BlueCross BlueShield of Tennessee.
This first Power Poll survey in Chattanooga was sponsored by BlueCross BlueShield of Tennessee.
When asked who they think will win the Nov. 6 gubernatorial race, 88 percent of the respondents in Chattanooga predicted that Lee will be the next governor, compared with only 12 percent who think Dean will be elected.
Support for Lee was strongest in Chattanooga of all of the four major metro areas included in the new Power Poll, which contacted 1,658 of the most influential leaders in Nashville, Memphis, Knoxville and Chattanooga. Among those surveyed, 34 percent responded to the anonymous email poll.
Dean was favored by a majority of the business, government and community leaders contacted for the Power Poll in the three biggest cities in Tennessee, although the overwhelming majority of respondents across the entire state still think Lee will be elected.
In his hometown of Nashville where Dean served as mayor from 2007 to 2015 and was previously a city legal director and public defender, 72 percent of the respondents said they plan to vote for Dean, compared with only 21 percent for Lee.
Dean enjoyed 70 percent support in Memphis and 52 percent support in Knoxville.
But nearly two-thirds of the leaders surveyed in all the major Tennessee cities still think Lee will be elected.
Bruce Dobie, the president of Dobie Media, Inc., in Nashville, who created the Power Poll to gather and publish the opinions of those who run cities and states, said the support for Dean in the survey reflects the Democratic partisan leaning of Tennessee's biggest cities. Lee, who bills himself as a rural farmer, enjoys his strongest support in rural areas and small and suburban cities of Tennessee.
"What is so significant about this particular poll though is that while many of the respondents said they planned to vote for Dean, they still think he is going to be defeated," Dobie said. "Power Poll members are very plugged-in to political activity, and we find that when they predict an outcome they are almost always right. They possess more information than the average voter; thus their ability to accurately predict an outcome is greater."
In the RealClear Politics summary of public opinion polls done in the Tennessee gubernatorial contest, Lee enjoys an average 13.3 percent lead over Dean.
No Democratic candidate has been elected to statewide office in Tennessee since Phil Bredesen was re-elected governor in 2007.
"What the Power Poll is saying that even Karl Dean's most powerful supporters don't think he is going to win," Dobie said. "Bill Lee's cattle-farming, air-conditioning-fixing, family-loving, Jesus-worshipping, cowboy-boot-wearing, country-handsome bonafides are just so strong that this race, as Power Poll members seem to think, is lopsidedly in Lee's favor. Bill Lee has still not gone negative and is still loving everyone. As Power Poll members clearly indicate, that is enough to likely make him Tennessee's next governor."
Dobie said he created the Power Poll in Tennessee and hopes to expand the model nationwide to gather the thoughts and opinions of business leaders, nonprofit executives, important educators, elected officials, members of the media and other opinion leaders who have the greatest knowledge of and influence in their communities. Dobie said social media sites such as Facebook, Twitter and Instagram create a lot of noise in the media, but the Power Poll "reduces the noise and isolates the opinions of those who are capable of making change and influencing opinion."
"Power Poll possesses something extraordinary—knowledge and awareness of what our leaders are thinking," he said. "Power Poll aims to conduct a conversation with its powerful members to figure out where their heads are and where they want their communities to go."
Power Poll Members: Do you have a friend or colleague who should be on Power Poll? Please invite them to join!
About Power Poll: Power Poll asks questions of the most powerful, influential people in U.S. cities. It is not a scientific survey. But because the people responding to the surveys comprise the leadership structure of their cities, the results afford a fascinating glimpse into the thoughts, opinions, and beliefs of those in a position to make change. Power Poll is distinctly nonpartisan.
Corporate Sponsors
We thank the following organizations for their support of Power Poll. Learn more about becoming a sponsor here.