Power Poll: Pandemic has become political
As states and municipalities prepare to lift some social distancing restrictions in the coronavirus crisis, a poll of local leaders this week found nearly 64% think the current restrictions are "about right."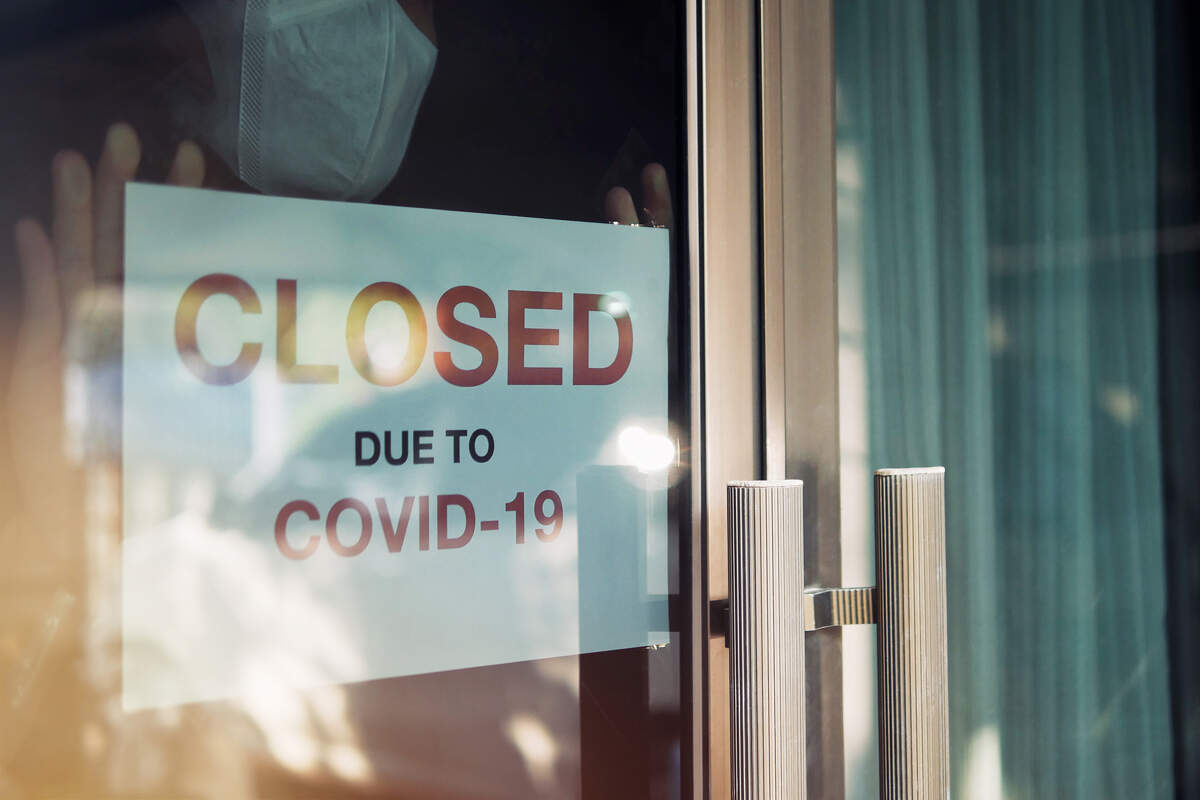 As states and municipalities prepare to lift some social distancing restrictions in the coronavirus crisis, a poll of local leaders this week found nearly 64% think the current restrictions are "about right."
Chattanooga City Councilwoman Carol Berz responded that closing some businesses and imposing social distancing restrictions were smart steps to combat the pandemic and limit the spread of the coronavirus.
"The nation was ill-prepared for the pandemic, the CDC (U.S. Centers for Disease Control) being insufficiently funded by President Trump since at least 2017," Berz wrote in response to a question in a new Power Poll of leaders in Chattanooga and Hamilton County. "On the other hand Chattanooga's response, though inconvenient, was right on target."
Presenting sponsor
BlueCross Foundation Donates $500,000 to Chattanooga Area Food Bank
Since the onset of COVID-19, the Chattanooga Area Food Bank has seen a 30 percent increase in need. That adds up to potentially $400,000 in extra costs each month.
"At the same time, we are having to purchase a lot of the food that normally would have been donated," says Sophie Moore, director of community outreach & healthcare partnerships for the Chattanooga Area Food Bank. "It's a pretty scary prospect."
That's why the BlueCross BlueShield of Tennessee Foundation gave $3.25 million to support food banks around the state, including $500,000 in Chattanooga.
The BlueCross Foundation grant makes that future less uncertain, allowing for larger purchases and more frequent, innovative distribution efforts.
"Every day, families count on food banks for help, and that's especially true now," said JD Hickey, M.D., CEO of BlueCross and chairman of the BlueCross Foundation. "Tennesseans get through challenging times by coming together, and we're expanding our support of food banks statewide as another way to bring peace of mind to our neighbors."
The BlueCross Foundation donation makes it possible for the Chattanooga Area Food Bank to order prepacked boxes of nutritious shelf stable items and produce. This allows the food bank and its agencies to have prepacked, presorted food that can be quickly deployed to those in need with less volunteer labor, which reduces the risk of COVID-19 transmission through low/no touch distribution methods. The food bank is also planning 20 additional food distributions over the next three months thanks to this gift.
The donation will provide more than 350,000 meals, or 422,000 pounds of food, that will serve 20,000 families.
"BlueCross has been a wonderful friend and partner to us, but this generous gift at this time is truly an answer to our prayers," Moore says.
Food bank donations total $3.25 million statewide from BlueCross Foundation
The $500,000 relief effort is part of $3.25 million the BlueCross Foundation is donating to food banks across the state. Others receiving funds include:
Mi-South Food Bank (Memphis)
Second Harvest Food Bank of Middle Tennessee (Nashville)
Second Harvest Food Bank of East Tennessee (Knoxville)
Second Harvest Food Bank of Northeast Tennessee (Tri-Cities)
Regional Inter-Faith Association (Jackson)
BlueCross efforts to support local Tennessee food banks are nothing new, though these circumstances certainly are.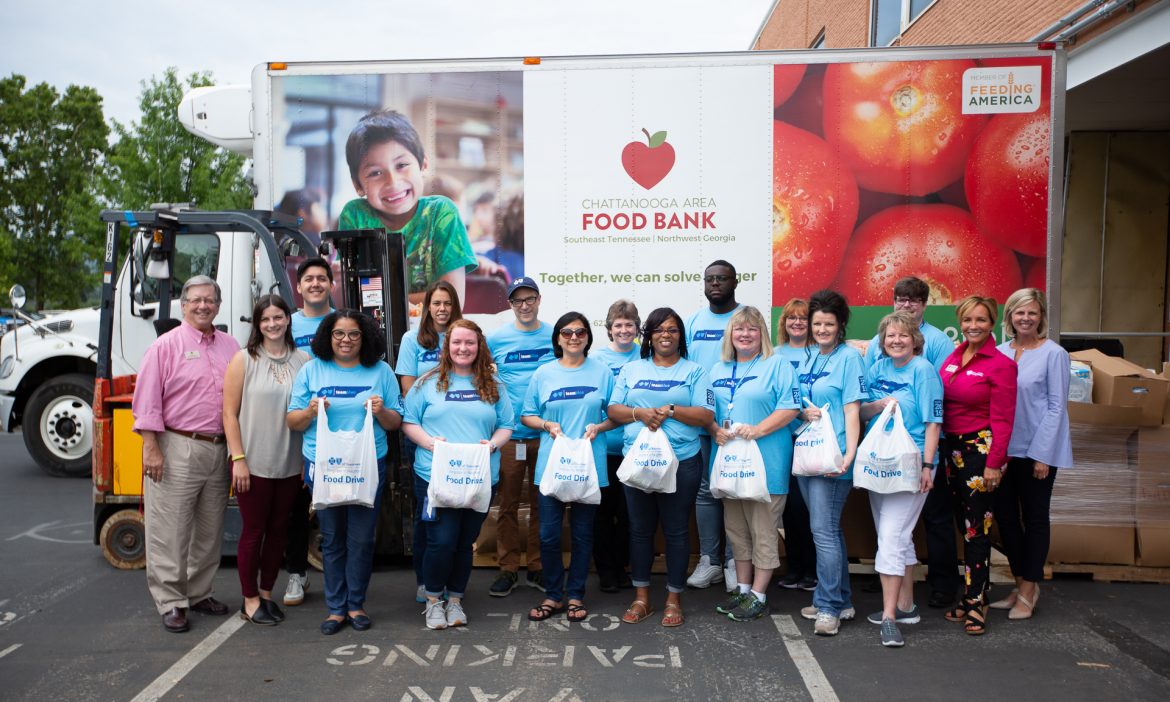 "We've supported food banks with employee donation drives and volunteering for years, and we knew they'd be able to maximize every dollar for communities in need," said Roy Vaughn, executive director of the BlueCross Foundation. "We are proud to be right here for the communities we serve through these donations."
Vaughn is quick to remind people, however, that the donations from the BlueCross Foundation don't eliminate the pressure the Chattanooga Area Food Bank is facing.
"In this challenging time, all of our Tennessee food banks are affected," says Vaughn. "While we're all feeling the impact of COVID-19, we hope others will do what they can to help those in need."
To donate to the Chattanooga Area Food Bank, click here.
The BlueCross Foundation has also given $50,000 to support COVID-19 testing and treatment, or other health-related services, for uninsured residents in Hamilton County.
To learn more about BlueCross' response to COVID-19, visit BCBSTUpdates.com.
Others who responded to the poll, including Hamilton County Commissioners Tim Boyd and Sabrena Smedley, wrote that restrictions need to be lifted.
"We need to go back to work!" Smedley wrote in her survey comments. In a follow-up email, she added that caution is important in that process.
"The business owners I have spoken to want to return to work with modifications, social distancing and strict safety measures in place," she wrote. "I support them."
Tennessee Gov. Bill Lee has announced he will allow his stay-at-home coronavirus pandemic order to expire on April 30, with the "vast majority" of businesses in 89 counties allowed to reopen on May 1. The governor's plan excludes six of the state's largest counties, including Hamilton County. Hamilton County Mayor Jim Coppinger said the county will reopen on May 1, following the governor's decision.
Meanwhile, Chattanooga Mayor Andy Berke has said he will not agree to an "arbitrary" reopening date. Berke said his existing executive orders to curtail the spread of COVID-19 by restricting businesses and gatherings of more than 10 people will be lifted only when data indicates it is safe to do so.
In Georgia, Gov. Brian Kemp announced that gyms, hair salons and barber shops, massage therapists, bowling alleys and tattoo parlors are among businesses that may reopen Friday, April 24. By Monday, April 27, Georgia movie theaters may resume selling tickets, and restaurants limited to takeout orders can go back to limited dine-in service.
About 71% of local leaders who responded to the recent poll say the coronavirus pandemic is being used for political purposes.
"The pandemic itself is not political, of course, but it certainly has been used for political purposes by both sides — to the detriment of us all," wrote Nick Decosimo, managing shareholder in Chattanooga for Elliott Davis Decosimo.
Among local leaders who responded to the recent poll, half indicated they believe President Donald Trump has done a poor job handling the crisis, while 16% said he has done an excellent job.
Nearly 70% say testing, which has been identified as a critical step in lifting restrictions, is not adequate in Hamilton County. However, nearly 64% know someone who has been tested for coronavirus.
Hamilton County Health Department Administrator Becky Barnes said last week the county would begin conducting testing for people at its drive-thru facility on Bonnyshire Drive regardless of their symptoms and without a doctor's referral. They do need an appointment.
Gov. Lee announced last week that free COVID-19 testing would be available for all Tennesseans, regardless of traditional symptoms. The expanded testing effort launched the weekend of April 18-19, with the Tennessee National Guard popping up 15 drive-thru testing sites across the state.
Drive-thru testing sites also will be available during the weekends of April 25-26 and May 2-3. In addition to drive-through sites, all rural county health departments across the state offer free COVID-19 testing 5 days a week.
On the question of whether another round of federal spending is needed to support businesses and families through the crisis, 84% responded that it's needed.
Staff writers Andy Sher and Sarah Grace Taylor contributed to this report.
Contact Mary Fortune at mfortune@timesfreepress.com or 423-757-6653. Follow her on Twitter at @maryfortune.
Power Poll Members: Do you have a friend or colleague who should be on Power Poll? Please invite them to join!
About Power Poll: Power Poll asks questions of the most powerful, influential people in U.S. cities. It is not a scientific survey. But because the people responding to the surveys comprise the leadership structure of their cities, the results afford a fascinating glimpse into the thoughts, opinions, and beliefs of those in a position to make change. Power Poll is distinctly nonpartisan.
Corporate Sponsors
We thank the following organizations for their support of Power Poll. Learn more about becoming a sponsor here.