Most of Chattanooga's leaders say they didn't watch live coverage this week of the impeachment hearings in the U.S. House, but many said they watched either highlights or coverage of the testimony by diplomats and military leaders about how President Donald Trump and his personal attorney dealt with U.S. assistance to Ukraine.
Among the 69 civic, governmental and business leaders in the Chattanooga area responding to the Power Poll, 22% said they watched the impeachment hearings live and another 38% said they watched highlights of the hearings. But 40% of the respondents said they didn't watch any of the impeachment hearings over the past week.
Presenting sponsor
How BlueCross Supports Primary Care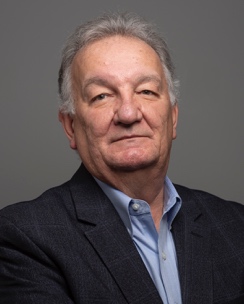 By Henry Smith
Senior Vice President, Operations & Chief Marketing Officer
BlueCross BlueShield of Tennessee
At a basic level, health insurance provides protection against risk. But our mission is about so much more than that.
We're committed to improving health for the customers and communities we serve. And our teams are working every day to help our members maintain good health or lower the risk of a worsening or serious health condition.
Dr. Andrea Willis, our chief medical officer, says one of the best ways a person can pursue better health is to build a relationship with a primary care provider. She began her career as a pediatrician, and she's seen firsthand how that kind of relationship can make a difference.
We believe primary care providers are the very core of quality and efficient health care. Now, we're doing more than ever to help them deliver cost-effective care that meets the highest health and wellness standards. One example is our new Medical Home Partnership (MHP) program. It will soon move beyond its original focus on members with chronic health conditions to support more of our members and their unique health needs.
We also know that convenience matters, especially for preventive or maintenance care that might not feel urgent to someone. That's why, through another effort, we're investing in primary care with physician practices across the state to make it easier for our members to get care when they need it.
Here are two recent examples of how our innovation grants will help improve the primary care experience:
Galen Medical Group in Chattanooga will launch a streamlined online portal that makes it easier to schedule appointments and lets patients use electronic messaging with their providers.
State of Franklin Health Care Associates in Johnson City will use technology to make it easier for patients to understand the costs of their services. They're also adding online scheduling and telehealth services.
We'll keep working with partners across the state to evolve the primary care experience – making it more accessible and more convenient. Together, we can bring better health to the people we serve in Tennessee.
The initial impeachment hearing day last week attracted 13 million live viewers and other days of hearings this week had some lower viewership levels, according to preliminary Nielsen ratings. That's far fewer than the tens of millions who watched the Watergate hearings in 1973 that led to the resignation of former President Richard Nixon.
The Trump impeachment hearings were aired on most of the major television networks and cable TV outlets, but viewers have far more TV options to choose from than during the Nixon impeachments hearings 46 years ago, and some commentators have suggested that the hearings this week lacked the drama of the Watergate hearings.
TV provider preference
For the Power Poll respondents watching television, most said they are connected through EPB's fiber optic network. Asked what cable or internet provider they use, 79% of the local leaders said EPB, compared with 12% for Comcast, and 1% each for Charter, Direct TV and Dish satellite service.
EPB, which launched its internet television service more than a decade ago, now has more than 105,000 customers of some type of its fiber optics service, which represents more than 60% of all households in its Chattanooga area service territory, EPB spokesman J. Ed. Marston said Friday.
Riverbend Festival opinions
The Power Poll respondents were also asked their opinions about the Riverbend Festival, which got a new leader and shortened schedule this year and will be presented with a different stage layout next year.
Most said they want to see how it works out next year before voicing their opinion about the changes. The survey found 51% of respondents have a "wait and see" attitude about Riverbend next year. Nearly one in four said they like or love the changes, but just as many said they don't care or disapprove of the changed format.
The Power Poll survey polls people who either directly make, or tangentially influence, policy at the local, state and federal levels. In the Chattanooga area, it surveys 182 powerful influencers from a variety of professions, including nonprofits, for profits, government, media, sports, entertainment and more. This survey included responses from 68 people.
Contact staff writer Dave Flessner at dflessner@timesfreepress.com or 423-757-6340.