Power Poll: Future virus-related shutdowns should be expected
As Tennessee and Hamilton County take steps to open an economy effectively shut down in March by the coronavirus crisis, 40% of area leaders surveyed this week say the pandemic has had a "significant" negative impact on their revenues.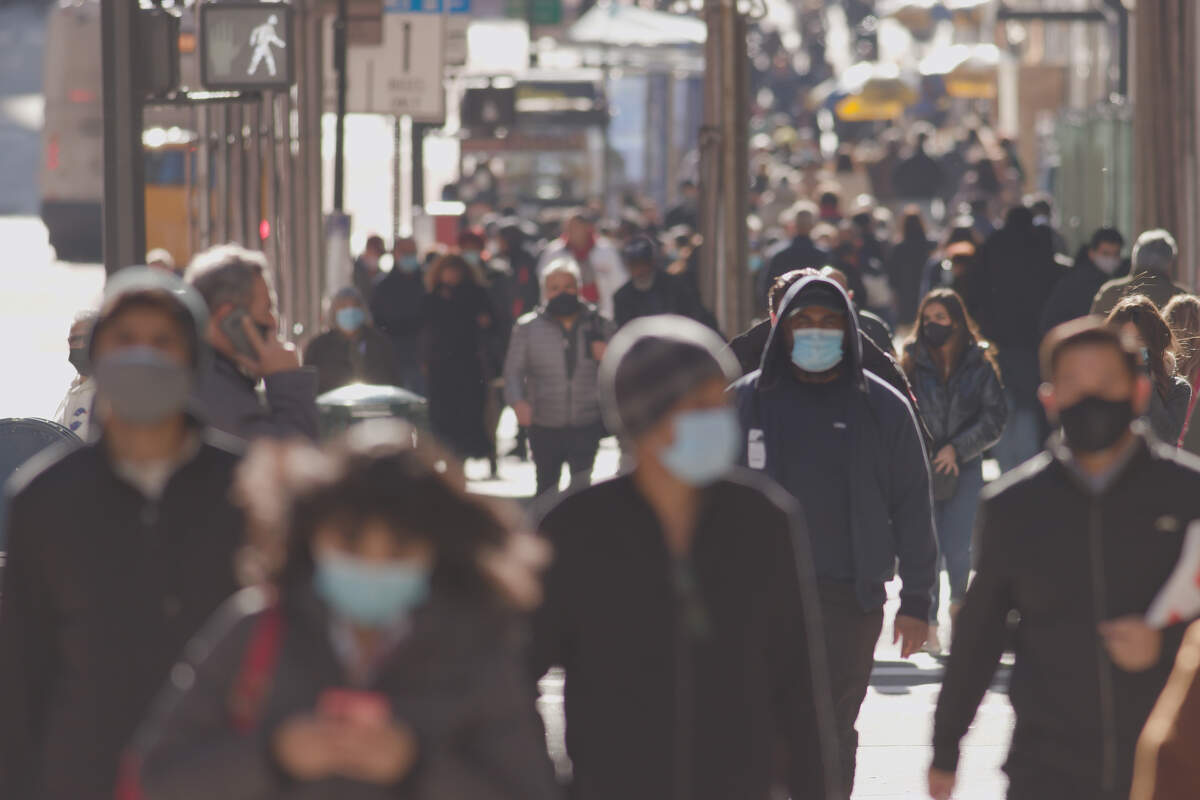 As Tennessee and Hamilton County take steps to open an economy effectively shut down in March by the coronavirus crisis, 40% of area leaders surveyed this week say the pandemic has had a "significant" negative impact on their revenues.
Another 38% said the coronavirus has had a "slightly" negative effect on their businesses.
The wide-ranging, chilling effects of the pandemic, moreover, may not be easily overcome, according to Chattanooga area business, civic and government leaders who responded to a new Power Poll this week.
Tennesseans should expect full or partial shutdowns for some period of time as transmission of the virus ebbs and flows in coming months or years, according to 77% of Power Poll respondents. Poll respondents in the state's other major cities agreed, with 77% to 84% of survey respondents in Knoxville, Memphis and Nashville saying future shutdowns can be expected. Poll respondents in the state's rural counties also concurred, with 63% saying coronavirus ups and downs could result in shutdown measures.
Presenting sponsor
Health Disparities and COVID-19

By Dr. Andrea Willis
Senior Vice President, Chief Medical Officer
BlueCross BlueShield of Tennessee
When compared to white Americans, racial and ethnic minorities often face higher rates of illness and worse health outcomes. This is true for common ailments such as diabetes as well as for the novel coronavirus (COVID-19).
The disproportionate impact is evident right here in Tennessee. Despite comprising only 17 percent of the population, African Americans represent 21 percent of COVID-19 cases and roughly 33 percent of deaths across the state, according to the latest data available.
Why Coronavirus Impacts African Americans at High Rates
1. African Americans have higher rates of pre-existing conditions.
COVID-19 is known to have a greater impact on those with underlying health conditions. According to the Centers for Disease Control and Prevention (CDC), diabetes, heart disease and long-term lung problems are the most common health conditions among Americans hospitalized with COVID-19. African Americans suffer from those health conditions at a higher rate than other groups, making them more vulnerable to the more severe impacts of this respiratory illness.
2. African Americans and other minorities are less likely to be able to work from home.
African Americans and Hispanics hold a disproportionately higher rate of essential roles that require in-person interaction. They're often more exposed to others who may be infected, or who are not practicing infection prevention recommendations. Many African Americans hold hourly positions and may not have health benefits or paid sick leave, making it more challenging to seek health care when sick or suffering from chronic conditions.
3. African Americans' housing challenges may contribute as well.
African Americans and other racial minorities are more likely to live in densely populated areas, and people living in high population cities and in multi-residence properties may find it harder to practice social distancing. African Americans are also more likely to have multiple generations living together in one home. Younger members of the family who are working among the public in essential jobs may unintentionally bring the virus home and expose more vulnerable elderly relatives.
What BlueCross is doing to help lessen the burden in vulnerable communities
We've offered enhanced support to vulnerable communities by:
Educating community members on cost-effective COVID-19 testing available through local health departments
Providing funds through the BlueCross Foundation and working with local governments to support free testing for uninsured residents in Memphis and Chattanooga
Texting online resources from the CDC to BlueCross insured people who are high-risk and face social or health care disparities
Proactively calling BlueCross members who fall into certain high-risk categories to discuss safety precaution
We believe the best approach to maintaining health is an active one — we encourage everyone to build a relationship with a primary care physician (PCP) even before one is facing a health problem. For those who may not have an established PCP relationship, there will soon be additional options available to help make primary care more accessible and convenient. BlueCross has entered a joint venture with Sanitas to open eight medical centers in Middle and West Tennessee this fall with extended hours, to foster an environment for consistent care.
What Everyone can do to Protect Their health
Focus on your chronic conditions, even during this pandemic. Continue to maintain preventive care routines and follow-up appointments with health care professionals, even if it's through telehealth. These virtual services are covered by insurance plans such as BlueCross and provide quality care from a certified physician from the comfort and safety of your home, 24/7. And regular follow-ups are one tool to fight against worsening uncontrolled conditions like hypertension and diabetes, the "silent killers."
Be intentional about getting or staying physically active.
Eat a diet that includes fruits and vegetables.
Get plenty of rest or sleep.
Wash your hands with warm soapy water for at least 20 seconds.
Even with businesses starting to reopen, continue to practice physical distancing and wear masks and gloves in public places.
Disinfect surfaces in the home frequently.
Go to CDC.gov and use the symptom checker if you think you may have COVID-19 symptoms. The symptom list has now been expanded by the CDC to include fever, shortness of breath, difficulty breathing, chills, shaking with chills, muscle pain, headache, sore throat, and new loss of taste or smell.
For ongoing updates about the BlueCross response to COVID-19, visit BCBSTupdates.com.
"What this survey tells us is that no matter where you are — in the board rooms or shop floors, in the big cities or in a rural county — this pandemic is having a staggering effect on people. White collar, blue collar, it doesn't matter," Bruce Dobie, founder of the Nashville-based Power Poll, said Thursday.
Gov. Bill Lee allowed his statewide stay-at-home orders to expire on April 30; since then, counties and cities have implemented phased reopenings of their economies.
"Public policy decisions need to be based upon solid data with continued analysis and revision as the landscape continues to change," Hamilton County Juvenile Court Clerk Gary Behler said in comments on the survey.
Phased reopening should proceed "with caution," he said. "We must begin to reopen our economy or face individual and societal economic ruin."
While 82% of respondents said the pandemic has had a significant or slight negative effect on revenues, about 42% said they would open or resume full on-site operation only when certain criteria are met, such as a declining number of cases, expiration of all shelter-in-place guidelines, wide testing availability etc.
"More testing and retesting is needed," Behler said.
Bea Lurie, a nonprofit executive and businesswoman, said, "It truly won't be safe until there is vaccine with enough doses for the U.S. population. I wish that more folks would take this virus more seriously and take the proper precautions. We need that to happen to slow its spread."
About 30% of survey respondents said they are comfortable opening their businesses right now, and another 29% said they would "continue indefinitely" with tele-commuting strategies or staggered shifts at the office.
As more and more restaurants resume dine-in service — albeit with social distancing and other public health safety measures in place — Power Poll respondents split nearly 50-50 on whether they felt safe eating a meal in a restaurant today: 49.3% said yes while 50.6% said no. The split wasn't nearly as close in Tennessee's other big cities. Just over 46% of respondents in Knoxville said they felt comfortable eating in a restaurant, but that figure drops to just 30% in Memphis and Nashville.
Power Poll respondents also said they will wait the longest period of time to return to live concerts or shows (35%), airline travel (26%), sporting events (21%), and movie theaters (14%).
About Power Poll: Power Poll asks questions of the most powerful, influential people in U.S. cities. It is not a scientific survey. But because the people responding to the surveys comprise the leadership structure of their cities, the results afford a fascinating glimpse into the thoughts, opinions, and beliefs of those in a position to make change. Power Poll is distinctly nonpartisan.