October Power Poll results
A new Power Poll released Thursday shows Chattanooga leaders supporting Democrat Joe Biden for president and predicting a win for him over Republican incumbent Donald Trump in the November election, aligning with national polling data.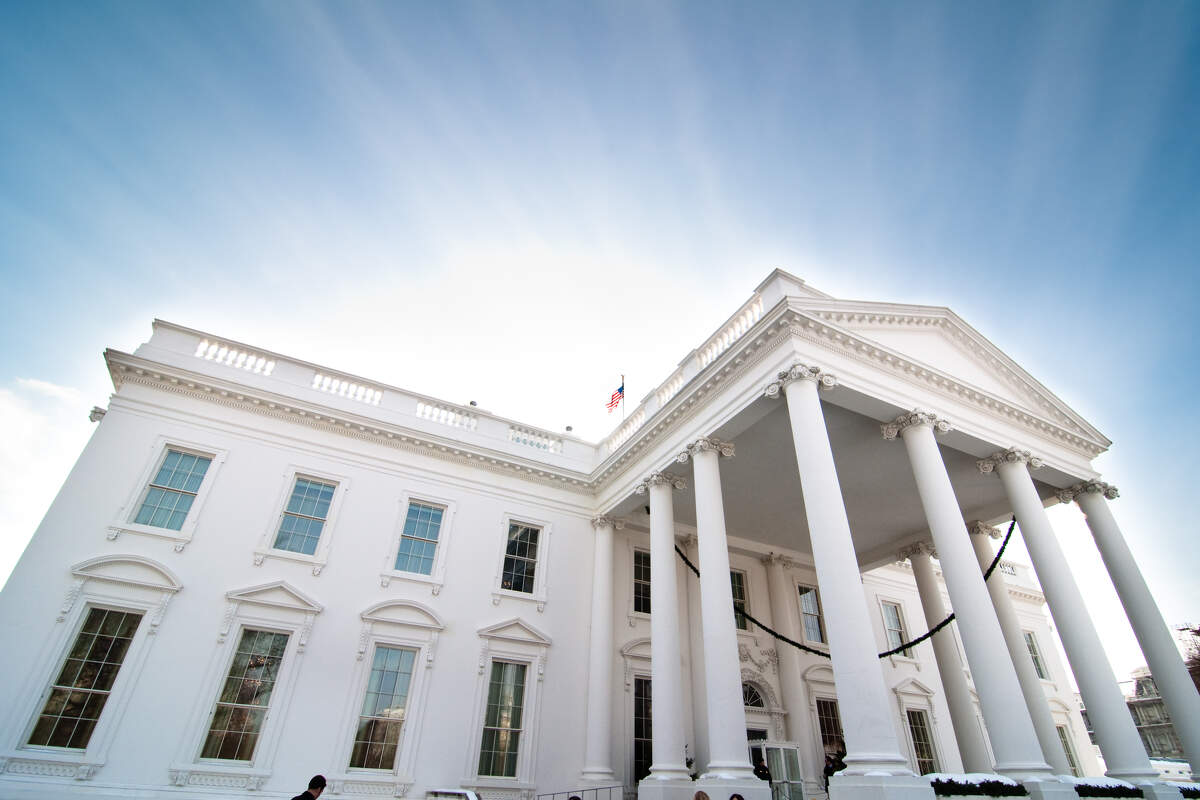 A new Power Poll released Thursday shows Chattanooga leaders supporting Democrat Joe Biden for president and predicting a win for him over Republican incumbent Donald Trump in the November election, aligning with national polling data.
The non-scientific survey of 178 business and community leaders in the Chattanooga area, of which 77 responded, showed more than half (59.7%) have voted for Biden or intend to do so, and nearly three quarters (72.7%) of the respondents predicted Biden would win the election.
About 32.5% of respondents voted or will vote for Trump, and 27.3% predicted he would win.
"It's a very exciting time for Democrats, because of the climate and how divisive this president is, people are looking for a leader who's going to unite us regardless of what party," Hamilton County Democratic Party Vice Chairman Dennis Clark said Thursday. "And so I'm not surprised that people are leaning more towards the uniter-in-chief versus the divider-in-chief. And Biden is definitely the leader that we need to begin to heal this nation and to unite us. And so that's the only reason why I can explain why people are just gravitating towards his message.
Presenting sponsor
Marcus Barksdale and Alanis Burton Each Awarded $10,000 Power of We Scholarship
UTC Senior Marcus Barksdale and Lee University Senior Alanis Burton have each received a $10,000 scholarship from the BlueCross BlueShield of Tennessee Foundation.
The BlueCross Power of We Scholarship was introduced in 2012. Each year, the BlueCross Foundation awards $10,000 each to three outstanding minority students pursuing careers in health care. This year, as part of our larger commitment to address systemic racism and injustice within our communities, the BlueCross Foundation doubled the number of scholarships – awarding 6 total.
Here's what led the area's recipients to pursue a career in health care and their plans for the future: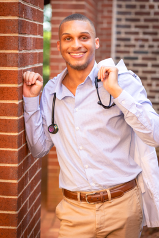 Marcus Barksdale was going to be a doctor. It had been his dream as long as he could remember, so he entered UTC on the pre-med track. He pursued a degree in biology, and he completed an internship at Erlanger Hospital where he shadowed caregivers. That's when things changed.
"When I saw how much time nurses were able to spend with patients, I knew that's what I wanted to do," Marcus says. "They play such a pivotal role with patients, as well as with doctors and family members. Plus, nurses are often the first people who get to witness changes in their patients. That's an incredible thing."
"This final year is going to be super challenging, so the BlueCross Power of We Scholarship is a huge help," he says. "I'll be able to work less, prepare for my boards and concentrate on being the best nurse I can be."
After graduation, Marcus plans to be a nurse in the ICU. However, that's just the first stop. Long-term, he plans to go to grad school, become a certified registered nurse anesthetist and serve the community in a rural hospital.
"While I grew up in Memphis, my father's side of the family lives in Milan and Atwood, which are both small West Tennessee towns," he says. "I've seen firsthand the challenges those communities have with access to care. I want to help solve that problem by giving back and delivering quality care to underserved communities."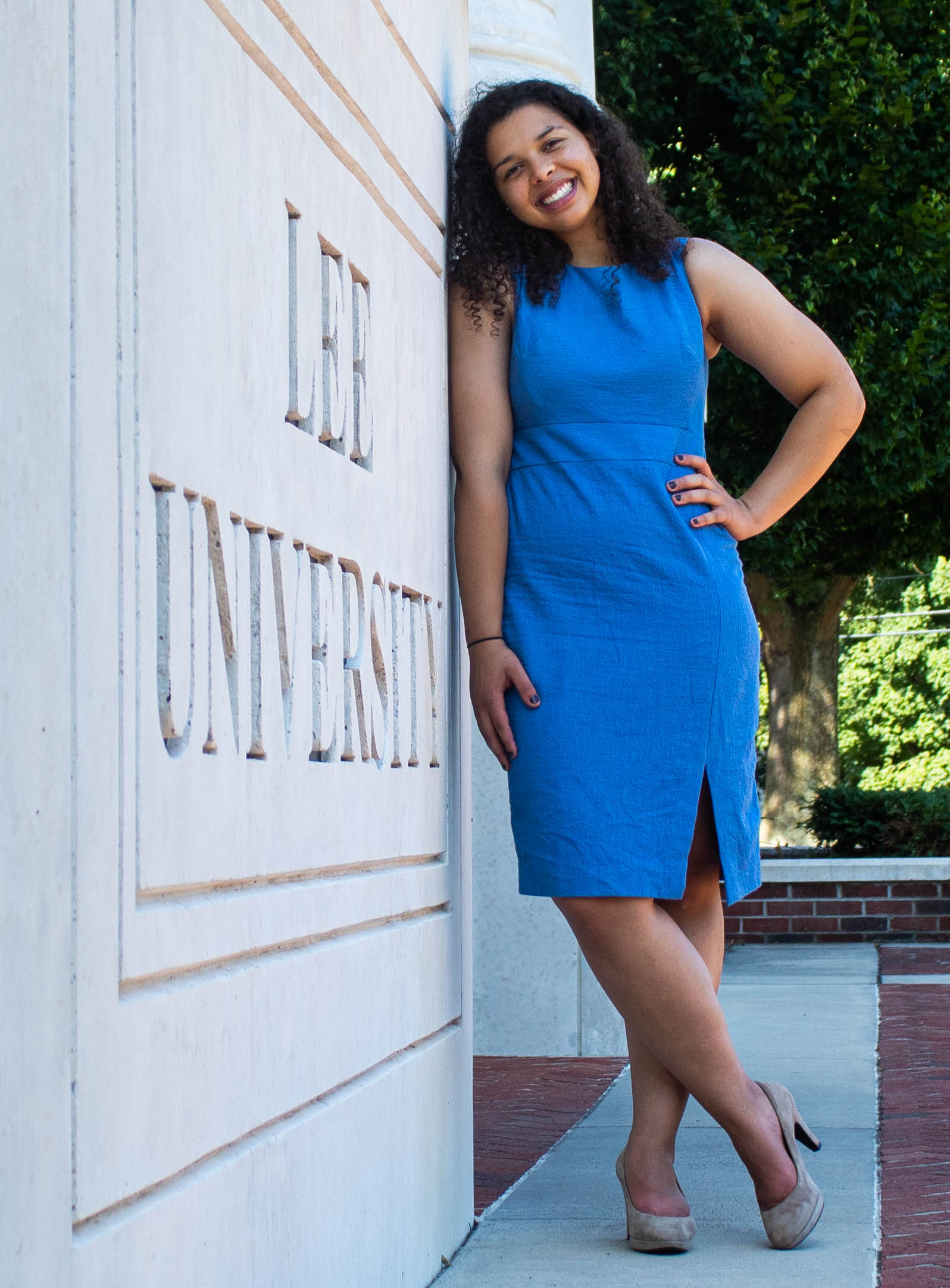 As a child in Athens, Tennessee, Alanis Burton saw the toll obesity can take — on a community and on a family.
"It was right in front of me growing up — obesity, diabetes, lack of access to healthy foods," says Alanis. "A few years ago, I took a class on nutrition, and I fell in love. I knew I wanted it to be my life's work."
The first step: getting her degree in health science. In her years at Lee University, Alanis has become passionate about preventive care, learning about nutrition in the classroom, but also participating in research about how to promote healthy lifestyles in the community. Seeing the big picture was invaluable.
"Through my studies, I've learned about nutritional literacy and social determinants of health," she says. "Most importantly, I learned the 'whys' behind what I saw growing up, and I learned the 'hows' we can use to change those outcomes."
Eventually, Alanis plans to seek a doctorate in public health, but that goal sometimes seems far off. She's had to work a variety of jobs to pay for school — church secretary, housekeeper, cashier, nurse assistant — and balancing it all has been a struggle.
"School is really expensive, so I've been working a lot and living at home, which means a 1.5-hour commute each day," she says. "But with the BlueCross Power of We Scholarship, I hope to live closer to school so I can spend more time studying and less time driving. I can't wait to focus more on achieving my goals and less on working enough hours to pay for tuition and books."
Alanis' long-term plan is as ambitious as she is. She plans to put her education to use, pinpointing groups that are susceptible to diseases like obesity and diabetes, and using preventive programs to educate people about healthy eating and physical activity.
"I love nutritional epidemiology, community nutrition and public policy," she says, "and I want to use the education I'm getting now to make sure all people have access to a healthy life through nutrition."
Other recipients of the $10,000 Power of We scholarships from across the state were:
Alanis Burton, Senior, Health Science Major, Lee University
Brianna James, Junior, Exercise Science Major, University of Memphis
Deja Walls, Senior, Biology Major, Rhodes College
Akia Thompson, Senior, Public Health Major, Belmont University
"The BlueCross Power of We Scholarship is one way we've been working toward health equity," says Ron Harris, vice president of diversity and inclusion at BlueCross. "We believe it is our responsibility to promote equality in all aspects of life."
For the past three years, BlueCross has hosted the Power of We Diversity conference, an event where individuals and businesses come together to learn best practices for promoting diversity and inclusion in the workplace. This year's two-day virtual event was held earlier this month.
Related stories from BlueCross:
Meet the 2020 Power of We Scholars (Video)
Why we Must Recognize Racism as a Public Health Threat
Racism Must End, by BlueCross President and CEO JD Hickey, M.D.
Why We're Ranked as a Forbes top 100 Employer for Diversity
"People want to feel American again. People want to feel a sense of decency again. People want to feel united again, and Biden is that candidate."
Leaders of the Hamilton County Republican Party Executive Committee did not respond to a request for comment in time for the Times Free Press print deadline (their comments will be added to the online version of this story, if received).
A majority of respondents (54.5) predicted Republicans will maintain control of the U.S. Senate.
"I think there are going to be a lot of upsets across the country because there are a lot of Republicans starting to disavow Trump," Clark said, citing close Senate races in traditionally Republican states of Georgia, Mississippi and South Carolina. "I think we can look forward to a lot of upsets because you've got a lot of Democrats pushing out the vote and a lot of people sick of the divide."
Survey participants also indicated a preference for in-person early voting amid the COVID-19 pandemic — turnout for which has far exceeded previous years locally and on statewide and national levels — with 75.3% indicating they have or will vote in-person early, roughly 13% choosing mail-in voting and just 11.7% planning to vote on Election Day.
Survey respondents who offered comments on the election seemed eager to have it behind them.
"After the election, no matter which way it goes, we will need healing," Eleanor Cooper said. "The local community is where we can work together on things that are important to us."
Poll participant Thomas White said simply, "God help us all."
Power Poll:
The Power Poll is a survey of elected officials and leaders from business, civic and nonprofit organizations, media and education. While the survey is not a scientific poll, results offer insights into the opinions and beliefs of key decision-makers in the area.
While not a scientific reflection of the Chattanooga area, it has accurately predicted some previous elections and decisions including the 2018 Senate race between Phil Bredesen and Marsha Blackburn, but has also missed the mark on others, including the 2020 Democratic Primary election.
This month's poll predicts the same outcome in the presidential race as prominent national polls, which give Biden a significant chance of winning, but differs from most polling on the Senate race, which predicts Democrats will win the Senate and maintain the House.
Power Polls among metropolitan leaders across the state showed similar results with Knoxville, with respondents supporting Biden (56%) over Trump (34.8%) and Nashville respondents favoring Biden the strongest (81.9%) over Trump (18.1%). Each municipality predicted Biden winning the election.
Contact Sarah Grace Taylor at staylor@timesfreepress.com or 423-757-6416. Follow her on Twitter @_sarahgtaylor.
About Power Poll: Power Poll asks questions of the most powerful, influential people in U.S. cities. It is not a scientific survey. But because the people responding to the surveys comprise the leadership structure of their cities, the results afford a fascinating glimpse into the thoughts, opinions, and beliefs of those in a position to make change. Power Poll is distinctly nonpartisan.