Most area leaders confident about response to coronavirus
March Power Poll generates 45% response rate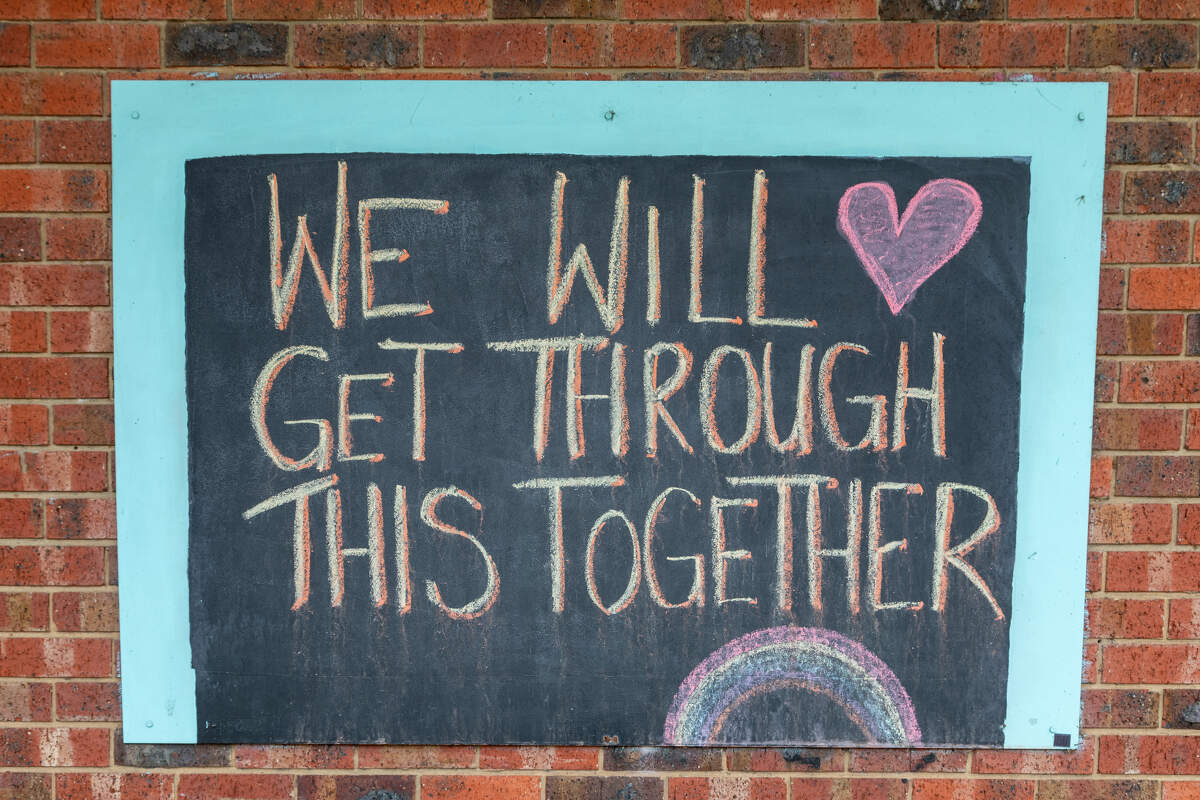 As cities and counties across the nation grapple with how to respond to the ongoing coronavirus crisis — from closing schools to ordering restaurants and bars to stop dine-in service and canceling government meetings and music festivals — most area leaders say they are confident that local government agencies and health care providers are handling the pandemic appropriately.
More than 75% of Chattanooga business, civic and government leaders who responded to a new Power Poll said they are confident or "very confident" in how local government leaders such as Mayors Jim Coppinger and Andy Berke have responded.
"Now is the time for leaders to separate themselves from politicians," said Weston Wamp, a political reform advocate and member of the Tennessee Board of Regents, in response to the poll. "As positive tests come back in Hamilton County, we need daily guidance, reassurances and ultimately a comprehensive vision from local elected officials as to how we will navigate in the coming weeks. Local leaders should not wait on federal relief and need to begin proactive measures to support small businesses and individuals in the greatest need."
Presenting sponsor
We can all help limit the impact of COVID-19
By Dr. Andrea Willis
Senior Vice President, Chief Medical Officer
BlueCross BlueShield of Tennessee
As the 2019 novel coronavirus (COVID-19) continues to affect Tennesseans, it's important that we do our part to protect ourselves and especially those who are most vulnerable to the disease.
Social distancing, or limiting our exposure to others, is one of the best things we can do to slow the spread and impact of COVID-19. Here at BlueCross, we've transitioned virtually all of our employees across all locations to work from home. We're focused on continuing to serve our members while keeping our employees as safe and healthy as possible. And by distributing the majority of our workforce, we're reducing our collective risk exposure within our facilities, our BlueCross families and the communities we serve.
As community leaders, you can help promote social distancing for the benefit of our neighbors, so here are a few things to keep in mind.
Even if you feel healthy, you should avoid large gatherings or places where you could be exposed or accidentally expose others. Some people may not show any symptoms but can still potentially infect others.
Limit all travel and movement within your community. Experts recommend staying at home as much as you can, allowing few visitors into your home.
To prepare, consider getting a 2-week supply of your prescriptions and over-the-counter medications. BlueCross is allowing early refills for medications to help our members prepare as needed.
You can also take advantage of telehealth services for regular care needs.
You should also continue protective measures like:
washing your hands,
coughing or sneezing into your elbow,
keeping a distance of at least 6 feet from others to avoid spreading or catching the virus,
and disinfecting frequently touched surfaces every day.
As a reminder, if you have symptoms such as a fever, cough or trouble breathing, call your doctor or use a telehealth service first before visiting an office or an emergency room.
Your doctor can evaluate your symptoms and make a recommendation about whether testing is appropriate. If it is, BlueCross will cover all costs on FDA-aligned testing for COVID-19.
Our clinical teams remain in close communication with public health officials so we can continue supporting our communities and promoting safety for Tennesseans.
We know times like these are when our members need us the most — and what we've always been right here for. We're working hard every day to keep our employees safe and healthy so we can keep delivering on our mission to serve.
For more updates about our response to COVID-19, visit BCBSTupdates.com.
Tim Kelly, owner of Kelly Subaru and co-founder and chairman of the Chattanooga Football Club, echoed Wamp but also emphasized that it won't be easy.
"It is incumbent upon local leaders to keep cool heads and steady hands at a time like this, particularly until we get better data," Kelly said in response to the poll. "Reconciling grave public health and economic concerns is not something we're used to doing, and it won't be easy."
On Thursday, Chattanooga Mayor Andy Berke signed an executive order mandating that all restaurants and bars in the city end dine-in services and all gyms close to protect against the spread of the virus. Berke's move came just a day after Hamilton County Mayor Jim Coppinger recommended the same for businesses throughout the county.
But with local businesses shutting their doors, major events canceling and waves of layoffs, the majority of Power Poll respondents are also worried about the long-term impact that will have on the economy.
More than 80% of respondents said measures such as school closures, event cancellations and travel warnings are smart and necessary, though — with an overwhelming 97% agreeing that such actions are not overreactions.
"Stay informed, heed the advice of health care professionals, and take all the proper precautions," said Gary Behler, Hamilton County juvenile court clerk, in response to the poll. "Make wise, well-thought-out decisions to modify your business or governmental practices as needed to provide essential services. Restrain and caution are the order of the day."
Overwhelmingly, of the 85 people polled, 76 said they believed that they had "access to trusted, timely, and credible information about coronavirus."
"I am grateful that the Times Free Press and other digital media outlets have taken measures to optimize public access to timely, accurate information," said David Steele, director of civic engagement for the University of Tennessee at Chattanooga, in response to the poll. "Pushing potentially life-saving coverage beyond the paywall was the right thing to do, and I am proud to be a subscriber, supporting quality journalism."
Frank Williamson, local banker and founder and chief executive officer of Oaklyn Consulting, echoed Steele.
"This is a time when local journalism makes a difference," he said.
For more coverage of COVID-19 by the Times Free Press, visit: www.timesfreepress.com/coronavirus.
Contact Meghan Mangrum at mmangrum@timesfreepress.com or 423-757-6592. Follow her on Twitter @memangrum.
About Power Poll: Power Poll asks questions of the most powerful, influential people in U.S. cities. It is not a scientific survey. But because the people responding to the surveys comprise the leadership structure of their cities, the results afford a fascinating glimpse into the thoughts, opinions, and beliefs of those in a position to make change. Power Poll is distinctly nonpartisan.