Masks can work; will you wear them?
July Power Poll pulls in 45% response rate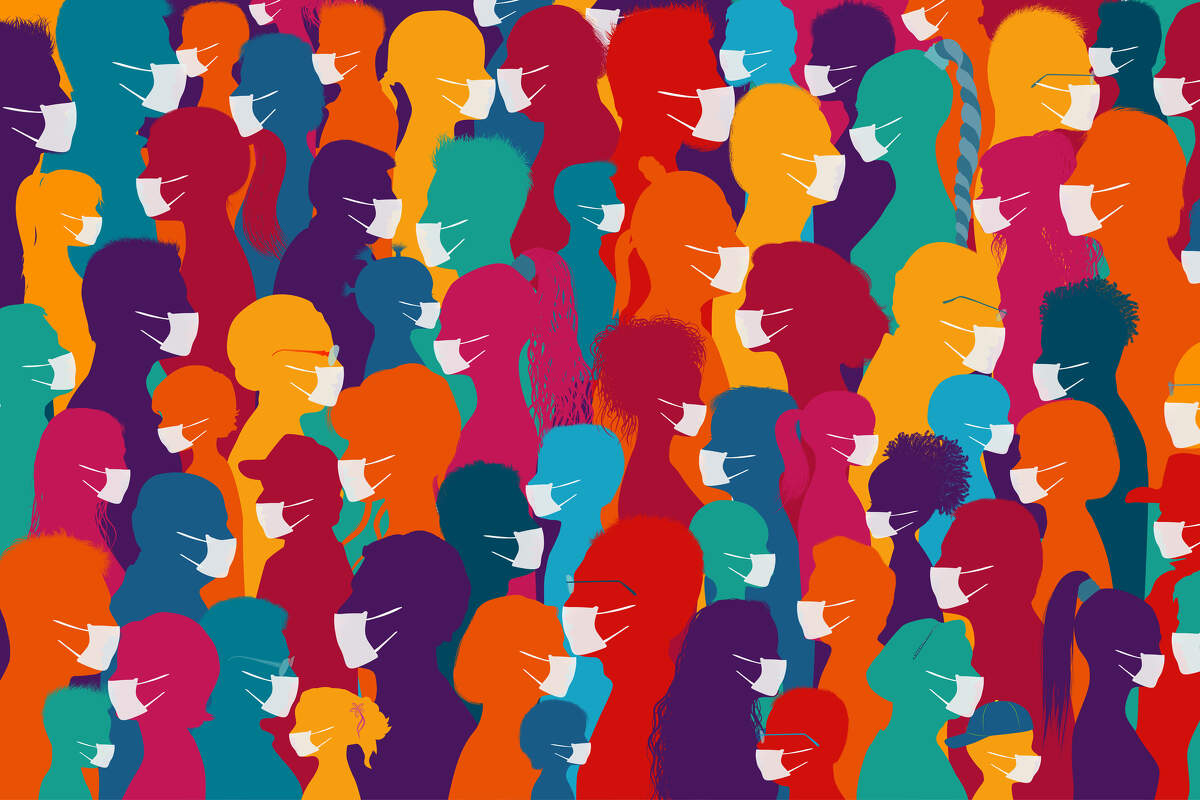 With Chattanooga and Hamilton County seeing an upward trend in new coronavirus cases, more than three-fourths of area leaders surveyed this week believe that the county's mask mandate will be effective in halting community spread of the disease.
However, almost the same percentage is a little squishy when it comes to whether residents would actually follow the mandate. The survey showed most are just "somewhat confident" that area residents will abide by the mandate and any other public health recommendations that may be necessary, according to a new Power Poll survey.
The Power Poll surveyed 163 individuals who make or influence policy at the local, state and federal levels. The Power Poll, which is not a scientific survey, is composed of elected officials and leaders from business, civic and nonprofit organizations, media and education.
Presenting sponsor
BlueCross Leads Nation on Telehealth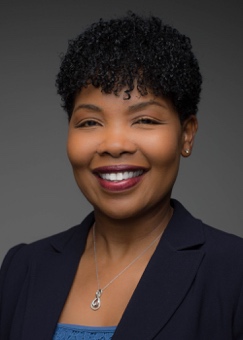 By Dr. Andrea Willis
Senior Vice President, Chief Medical Officer
BlueCross BlueShield of Tennessee
On June 17, I testified before the U.S. Senate Committee on Health, Education, Labor and Pension (HELP) to share what we're learning about telehealth during the COVID-19 pandemic.
Here are the four themes that I shared with senators:
1. BlueCross was the first major insurer to commit to covering in-network telehealth services on an ongoing basis throughout the crisis.
We did this because we wanted our members to retain access to the physicians they knew and trusted. Our members and providers wanted the choice to use virtual care and telehealth services was another way to collaborate with in-network providers to make quality care more convenient. We believe this was the right thing to do for our members and for the providers in Tennessee we rely on to care for those members.
2. From mid-March through June, BlueCross saw 55 times more telemedicine claims than during the same time period last year.
Prior to COVID-19, BlueCross had seen utilization rates for telemedicine consistently below 30% for members with that benefit. As we expanded and encouraged telemedicine, we saw utilization rates rise. In fact, we processed more than 800,000 telehealth claims from March 16 through June 30. The key was partnering with in-network providers. In general, those doctor-patient relationships transformed and thrived as they both turned to this method of interaction.
3. Telemedicine helps our members access care they may have foregone otherwise, and without the increased risk of infection.
Because the data is still accumulating, it's too early to definitively say that the expansion of telehealth has improved health outcomes, but this mode of interaction can effectively break down a barrier to access to care. Improving access to care in rural areas has been a priority in Tennessee, and as a result of this expansion, primary care doctors, behavioral health specialists and other providers are able to continue delivering necessary care while maintaining social distancing and reducing some inappropriate emergency room and urgent care use.
Telemedicine also allows access to care during work hours in lieu of taking an entire day off. It can allow for follow-up interactions with high-risk patients who may be negatively impacted by sitting in a waiting room.
4. We will keep working with our network providers to make sure our members' experiences and outcomes are favorable.
With the rapid and widespread adoption of this new method of care delivery, we recognize we may identify and make changes to address issues we couldn't during the crisis that began in March. We carefully monitor data to ensure that our network providers are rendering the services and that the level of care is appropriate to the practitioner delivering the services. We are closely monitoring prescriptions that are generated from telemedicine. And most importantly, we listen to both the compliments and complaints coming from the consumers.
The actions BlueCross has taken regarding telehealth are aligned with our role as a member advocate committed to providing access to affordable, evidence-based care.
For ongoing updates about the BlueCross response to COVID-19, visit BCBSTupdates.com.
This poll, conducted Monday through Thursday, drew responses from 74 individuals, for a 45% response rate.
Poll respondents overwhelmingly — at 78% — think Hamilton County's mask mandate, put into effect July 10 by county Mayor Jim Coppinger, will be effective in curtailing the coronavirus; 22% percent indicated they did not think that was the case.
Those numbers hardly shifted on the question of whether respondents are confident that local residents would follow a mask mandate: only 3% said they are "very confident;" 76% said they were "somewhat confident;" and 22% said they were "not confident."
"Though hope is not a strategy, I nonetheless hope that the citizenry of Hamilton County will take the advice of so many of our community, state and national leaders and wear masks," said Nick Decosimo, an Elliott Davis shareholder and Power Poll respondent.
For months medical experts have urged citizens to wear masks while in public or in places where social distancing is impossible. Those recommendations, however, have turned ugly, becoming a political symbol reflecting the country's deep political divide.
But as COVID-19 cases and deaths rise across the country, more and more people support requiring folks to wear face coverings. In fact, a new poll from The Associated Press-NORC Center for Public Affairs Research showed three of four Americans, including a majority of Republicans, support mandating people to wear face coverings while outside their homes.
In a turnabout this week, President Donald Trump, who has dismissed face coverings since the pandemic began, said wearing a mask was "patriotic."
"For Trump to have made the wearing of masks a political issue has proven a deadly mistake for our country," said local activist Franklin McCallie and a Power Poll respondent. "To the extent that Chattanoogans want to protect each other rather than argue 'freedoms' over a little, but effective cloth mask will be the key as to how many more citizens in Hamilton County get infected, or die, and how soon we can open our businesses and stay open."
Power Poll respondents split almost evenly on the question of whether future business shutdowns will be needed.
In response to the question, "Given what the data shows today, do you think the state, county or city will have to shut down area businesses again?" 49% said "yes," while 51 percent said "no."
State and local government officials and public health officials are monitoring COVID-19-related data and are not letting up on pressure on the public to comply with mask recommendations. The public's compliance with these recommendations is seen as key to helping keep businesses open and the economy moving. No one wants to see shutdowns again.
The pandemic was not the only issue Power Pollers weighed in on this month. With the August election just a few weeks away, the heated race between Dr. Manny Sethi and Bill Hagerty in the GOP Senate primary contest has turned nasty. Both candidates are hurling insults and challenging one another's conservative bona fides. This is clearly the race to watch.
Power Poll respondents who said they are voting in the GOP primary favored Sethi over Hagerty, 47% (35 respondents) to 14% (10 respondents). About 36% (27 respondents) said they were not voting in the GOP primary.
But, but, but … When asked who they thought will win the GOP Senate primary race, the results went the other way: 59% (44 respondents) said Hagerty would win while 36% (27 respondents) said Sethi would win.
Both candidates have racked up significant endorsements and continue to haul in money to bolster their campaigns.
Contact Chris Vass at cvass@timesfreepress.com.
Power Poll Members: Do you have a friend or colleague who should be on Power Poll? Please invite them to join!
About Power Poll: Power Poll asks questions of the most powerful, influential people in U.S. cities. It is not a scientific survey. But because the people responding to the surveys comprise the leadership structure of their cities, the results afford a fascinating glimpse into the thoughts, opinions, and beliefs of those in a position to make change. Power Poll is distinctly nonpartisan.
Corporate Sponsors
We thank the following organizations for their support of Power Poll. Learn more about becoming a sponsor here.