September 23, 2022 6:00am
Majority of area Power Poll participants want tighter United States borders, immigration
Respondents also believe the economy will decrease only slightly during the next year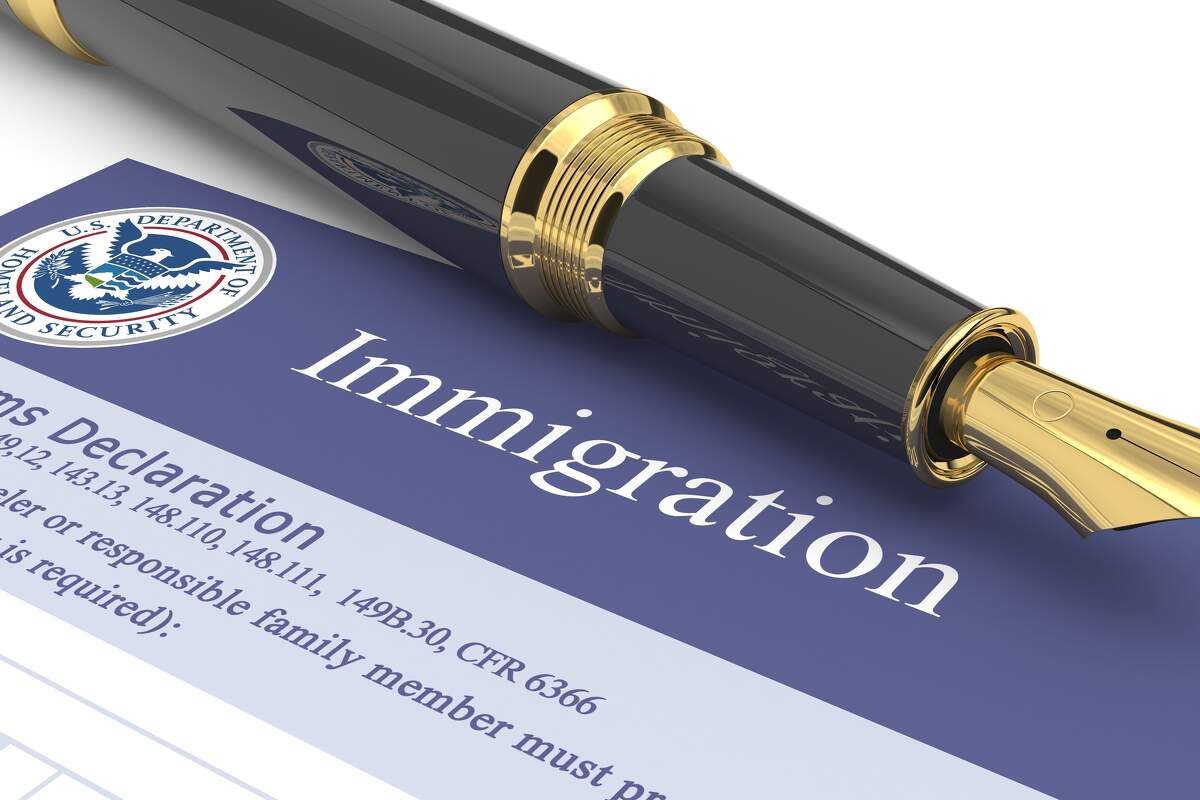 By nearly a 2-to-1 margin, Chattanooga area business and political leaders say they want the United States to do more to strengthen its borders and limit immigration.
But despite complaints about the problem of too many immigrants from Florida and Texas to Martha's Vineyard and New York City during the past couple of weeks, most of those in the Chattanooga area responding to a new Power Poll don't think illegal immigration is a problem in the Volunteer State.
Among the 89 area business, community and political leaders responding to the latest Power Poll, more than 64% said they don't think that illegal immigration is a problem in Tennessee. Nearly 36% of the respondents said they do think illegal immigration is a problem, however.
GOP congressional leaders in Tennessee, including both U.S. Sen. Marsha Blackburn and Bill Hagerty, have blasted President Biden for not doing more to restrict illegal immigrants from entering the country or being shipped to Tennessee.
The Customs and Border Patrol (CBP) said it arrested more than 2.15 million illegal immigrants attempting to cross the southern border in fiscal 2022 — the highest number on record.
"Every fair-minded American knows our southern border is not secure and has become overwhelmed with human and drug trafficking and cartel activity," said U.S. Rep. Chuck Fleischmann, the ranking Republican on the House Appropriations Committee that funds the Department of Homeland Security.
U.S. Sen. Marsha Blackburn, R-Tennessee, said earlier this month that illegal immigrants are bringing drugs and crime into Tennessee.
"In Tennessee, the increase in illegal immigration has put a heavy burden on law enforcement.," she said. "When I talk with sheriffs about the impact of drug trafficking in Tennessee, they tell me what they used to measure in ounces, they now measure in pounds."
But as an inland state that is hundreds of miles from the nearest border, Tennessee appears not to have as big of an influx of immigrants as southern states like Texas and Florida. Chattanooga Mayor Tim Kelly said he did not think that Chattanooga has a problem with illegal immigrants and he has even created an Office of New Americans to help aid immigrants and first-generation Americans adjust to life in Chattanooga.
Tennessee's jobless rate remains below the U.S. average and near historic lows with more job vacancies listed by the state than there are persons unemployed and looking for work. Immigrant labor, in some industries, has helped fill the labor void.
But Power Poll respondents are divided about whether they think the local economy will turn south because of recent interest rate hikes by the Federal Reserve Board, threatening to weaken the job market that currently favors more immigration.
Just over half of the Power Poll respondents think the economy will decrease in the next year, although most who think so believe any downturn will be slight. Only 19.1% of Power Poll respondents think the economy will get better in the next year, 40.45 % think it will decrease slightly and 11.24% think it will decrease significantly. The rest say they expect the economy to stay about the same.
With inflation up and unemployment still near historic lows, leaders said they are planning additional wage increases next year with about half of the respondents planning wage hikes between 2% and 6%. No employers said they are planning wage cuts and 11.24% said they are planning wage increases of more than 6%.
* * *
RESULTS
Power Poll Members: Do you have a friend or colleague who should be on Power Poll? Please invite them to join!
About Power Poll: Power Poll asks questions of the most powerful, influential people in U.S. cities. It is not a scientific survey. But because the people responding to the surveys comprise the leadership structure of their cities, the results afford a fascinating glimpse into the thoughts, opinions, and beliefs of those in a position to make change. Power Poll is distinctly nonpartisan.
Corporate Sponsors
We thank the following organizations for their support of Power Poll. Learn more about becoming a sponsor here.