It's going to be the economy in the 2022 midterms, Power Poll says
Recession concerns and inflation are top issues by a wide margin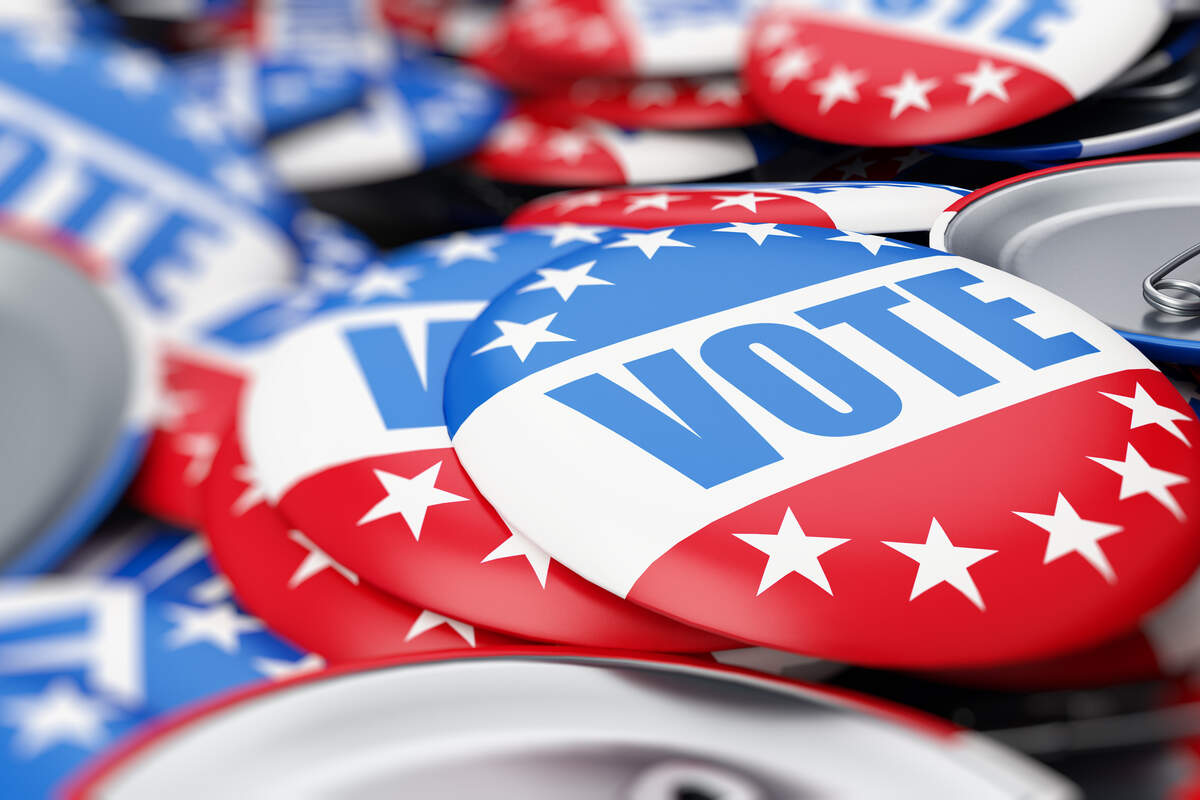 With Election Day just 18 days away, the heat is on. And depending on your vantage point, any number of issues will tilt control of Congress your way ("tilt" being the operative word here since no matter which party "controls" the House or Senate, it most likely will not be by an overwhelming margin).
Pollsters and pundits, who are having a field day, say the final result will depend on whatever issue(s) motivate voters in the moment. Will it be the economy, inflation, abortion rights, the future of our democracy, education, or something else (there's still time for an October surprise after all)?
If Power Poll Chattanooga members are right, it's the economy, stupid. That traditionally helps the GOP. In polls, Democrats have an edge with voters concerned about abortion, education, etc.
The October Power Poll surveyed members on what they think are the top issues as the country heads to the mid-terms next month.
In summary:
— Inflation was picked first, second or third by 69.7% of respondents;
— Inflation was chosen first by 39.5% of respondents;
— Inflation or economic recession was picked first by 68.1% of respondents;
— All other issues combined were chosen first by 32% of respondents
Together, inflation and economic recession dwarfed other issues, with threats to democracy identified by 38% of Power Pollers as among top issues, followed by access to abortion, President Joe Biden's performance and immigration.
(Note: The poll failed to include "crime" as an election issue — it is. Apologies for the oversight. Several regular commenters pointed the oversight out as well and indicated that it would have ranked high on the list).
Nick Decosimo, a senior advisor at Decosimo Corporate Finance, wrote, "Crime should certainly have been listed as a major issue and would have been just second to inflation for me. But it's an issue, along with the deplorable state of schools, that should be most significant to state and local races."
His sentiments were echoed by Fred Decosimo, also of Decosimo Corporate Finance; Michael Walden, president of Walden Security; and Gary Behler, Juvenile Court Clerk.
The worries over a potential recession were articulated in a July Power Poll when the vast majority of poll respondents thought the country will face a recession in the next year.
On a follow-up question to the July Power Poll, we asked, "Do you think the Supreme Court's decision to overturn Roe v. Wade will motivate more voters to participate in next month's midterm elections?"
Right at 79% said "yes" while 12% said "no." Another 9% said they are "unsure.'
Retired educator, activist and founder at Chattanooga Connected Franklin McCallie said there is no question about the importance of abortion services or access to services.
"The number one topic in America should be the right of women to make decisions about their own bodies, rather than having a group of men make decisions for them," McCallie wrote.
Looking across the border at a key U.S. Senate race that will help determine the balance of power in the upper chamber, a little more than two-thirds of Power Pollers said Democratic incumbent Raphael Warnock will prevail over football legend Herschel Walker.
Asked "Who do you think will win the Georgia Senate race: Republican Herschel Walker or Democrat Raphael Warnock?" 69% said Warnock to 31% who think Walker will score a big win.
In a thoughtful comment that surely summarizes the mood of many citizens right about now, Praters President John Prater wrote:
"I feel the vast majority of our problems stem from a two-party system that has sold out our country for power and control. As long as this system stays in place, I feel we will continue to slowly decay as a nation.
"What ever happened to campaign reform and term limits? Personally, I'm ready to start from scratch."
Well, we have the system we have. We might not be able to start from scratch, but surely we can make sure our voices are heard.
You know what to do!
Contact Chris Vass at cvass@powerpoll.com or cvass@timesfreepress.com.
Power Poll Members: Do you have a friend or colleague who should be on Power Poll? Please invite them to join!
About Power Poll: Power Poll asks questions of the most powerful, influential people in U.S. cities. It is not a scientific survey. But because the people responding to the surveys comprise the leadership structure of their cities, the results afford a fascinating glimpse into the thoughts, opinions, and beliefs of those in a position to make change. Power Poll is distinctly nonpartisan.
Corporate Sponsors
We thank the following organizations for their support of Power Poll. Learn more about becoming a sponsor here.