Democrats stand to gain from Roe decision, Power Poll suggests
Opinions split on effects on Tennessee's economic development and workforce recruitment efforts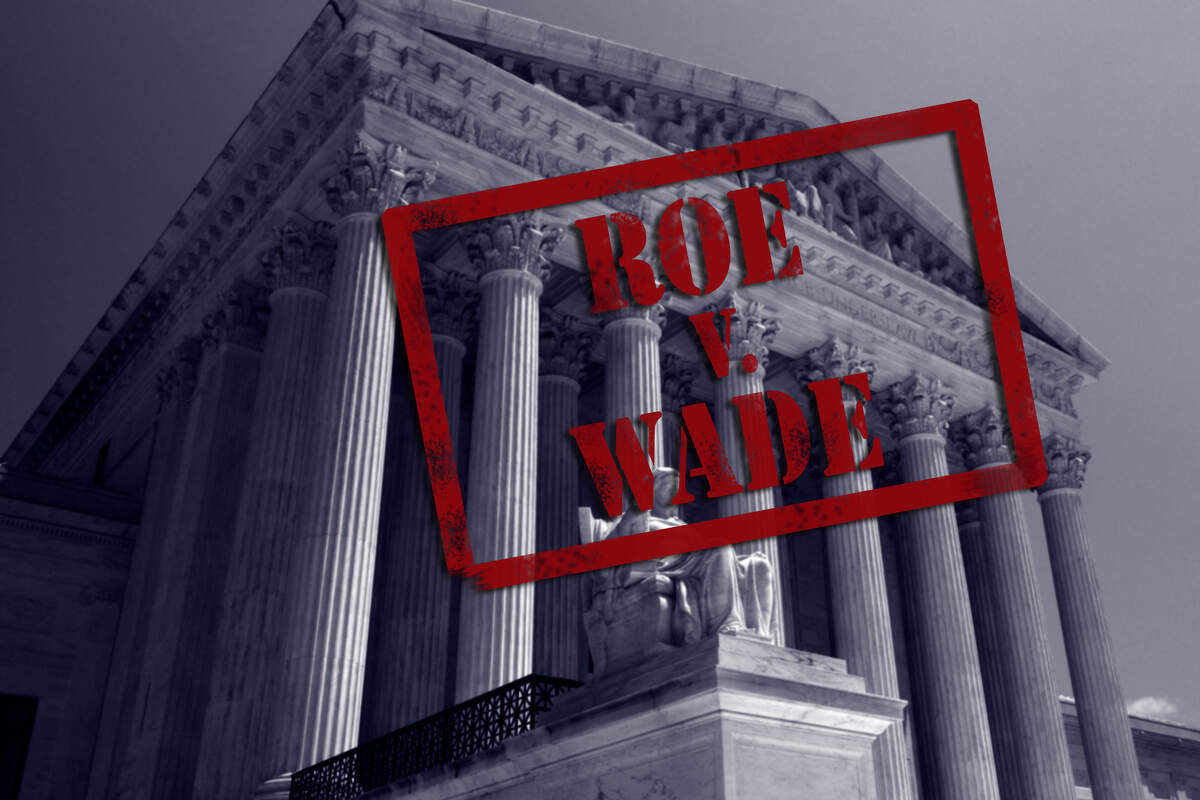 Nearly two months after the U.S. Supreme Court dropped its bombshell opinion overturning Roe v. Wade, the political, economic and health care implications of the decision are still being sorted out.
The political ramifications of the justices reversing the 1973 decision guaranteeing women a constitutional right to abortion are coming into focus. Notably, the decisive outcome in Kansas in favor of abortion rights is giving Democrats hope that they will make gains in the November midterm elections.
Almost three-fourths of Chattanooga area respondents to a new Power Poll said they think Democrats will benefit from the court's decision.
In response to the question: "Which party do you think will be helped most with this decision in the midterm elections?", 72% of respondents said Democrats; 15% said Republicans and 14% said neither party since there are other issues that are more important.
Presenting sponsor
We're taking action to lower costs for members
By Robin Young
SVP, Commercial Operations & Chief Marketing Officer
BlueCross BlueShield of Tennessee
How can we improve the health of our members and respond to customers voicing their need for us to lower costs?
Our record-high $16.76 billion in claims costs in 2021 brings renewed urgency to the need for affordability.
Here's a look at how we spent the premium dollars you and our members paid in 2021.
Our customers have always asked us to help manage their costs, but their expectations are more urgent than ever. One powerful tool to deliver cost savings is our provider networks.
How provider networks work for you
We've always balanced choice — broad networks — and costs, knowing that both are important to health care consumers. But many customers are telling us they favor lower costs.
Provider networks remain our most powerful tool to deliver savings. In exchange for discounted rates, these networks bring more patients to participating providers. These networks also help us make sure providers are meeting safety and quality standards.
We've been reviewing our provider networks and looking at more focused choices to deliver low-cost, high-quality care. We're also taking steps to negotiate new contracts with some providers who are being paid higher-than-average rates.
When this happens, we're working on behalf of our members who, again, are telling us cost savings are a top priority for them.
More care options for members
Even as we talk about developing more focused networks, we've also taken steps to expand access to convenient, high-value care. One example is the eight BlueCross Medical Centers, created in partnership with Sanitas, in Middle and West Tennessee, which were opened specifically for our members. We've also expanded our coverage of and support for telehealth.
As a not-for-profit health plan, our top priority is improving the health of our members, and we're responsible stewards of their finances. And since managing costs for everyone is part of our goal, we'll keep working to negotiate the best possible rates with hospitals and providers.
We're carefully evaluating every opportunity on the table to make sure we're meeting the expectations of our members and customers.
Democrats are energized by the potential of reproductive rights becoming a hot-button election issue. Not so fast, according to Republicans who are betting that "groceries and gasoline," i.e., inflation and the economy, will be the vote drivers come November.
As always, it will come down to turnout.
The second Power Poll question this month sought opinions on how abortion restrictions in Tennessee (as a result of the court's ruling that essentially gave states the authority to regulate — or ban — abortion) might affect the state's ability to attract employers and workers.
Asked, "What impact do you think there will be on the state's business and workforce recruitment efforts?", Power Poll respondents were almost evenly split:
› 45% said they did not think there will be any economic impact
› 50% said they think there will be a negative economic impact
› 5% said they think there will be a positive economic impact
Tennessee's near-total ban on abortion is set to go into effect next week. (And here's a not-so-subtle plug: check out Times Free Press Business Editor Dave Flessner's report in Saturday's edition for more on this specific topic).
Turning to our home county, we asked Power Pollers whether they think Hamilton County is heading in the right direction. The August general election is giving the county a new mayor and a half dozen new county commissioners who will direct much of Southeast Tennessee's energy and focus for the next four years.
And for Weston Wamp, the incoming county mayor, well, the news is good.
A solid two-thirds of survey respondents — 66% — said they think the county is on the "right track." A third — 34% — said the county is on the "wrong track."
Onto the creative part of this month's survey: We asked Power Poll members to suggest names for the unfortunately titled "Inflation Reduction Act," which President Joe Biden signed earlier this week.
More than three dozen Power Poll members came through! Here are your recommendations:
› The Federal Government Thinks it Can Solve Every Problem Act
› "Green Energy Bill"
› Throw Money At It Act
› Save the Democrat Base Act
› The inflation Stimulus Act, part II
› Americans for Prosperity Act
› Drug Price Reduction and Climate Change Mitigation Act
› Still Couldn't Fix the Carried Interest Loophole Act
› Inflation Act
› A Mess
› The Economy is Hurting So We'll Fund Unproven Lobbies to Hopefully Be Re-elected Act
› Future be damned
› Taxation Increase Act
› The I Need More Act
› The "Tax the Middle Class Act"
› Biden's folly
› Hope for the Future
› The Further Evidence of Government Disrupting the Otherwise Functioning Economy Act
› Inflation act
› IRS Empowerment Act
› The FINALLY Act
› Long Overdue Investment in Health & Environment Act
› Deflection, Misdirection and Hyperbole Act
› False Advertising
› The 2022 Spending Act, Part 2
› Government Revenue Bill & Green is here
› The Tax Act Of 2022
› The Democratic Spending Bill
› Spending Money We Don't Have
› People's Inflation Reduction Relief
› Fix It or Lose Act
› Biden's Christmas List
› New Day, Same BS
› Gigantic Move Forward Act
› Grow the Federal Government" Act
› Not enough
› Words, just words
Contact Chris Vass, public editor at the Chattanooga Times Free Press, at cvass@timesfreepress.com or cvass@powerpoll.com.
Power Poll Members: Do you have a friend or colleague who should be on Power Poll? Please invite them to join!
About Power Poll: Power Poll asks questions of the most powerful, influential people in U.S. cities. It is not a scientific survey. But because the people responding to the surveys comprise the leadership structure of their cities, the results afford a fascinating glimpse into the thoughts, opinions, and beliefs of those in a position to make change. Power Poll is distinctly nonpartisan.
Corporate Sponsors
We thank the following organizations for their support of Power Poll. Learn more about becoming a sponsor here.