Community leaders think Senate will go along with impeachment conviction
Nearly three-fourths of respondents to a new Power Poll survey this week said they believe the U.S. Senate should convict former President Donald Trump in an impeachment trial.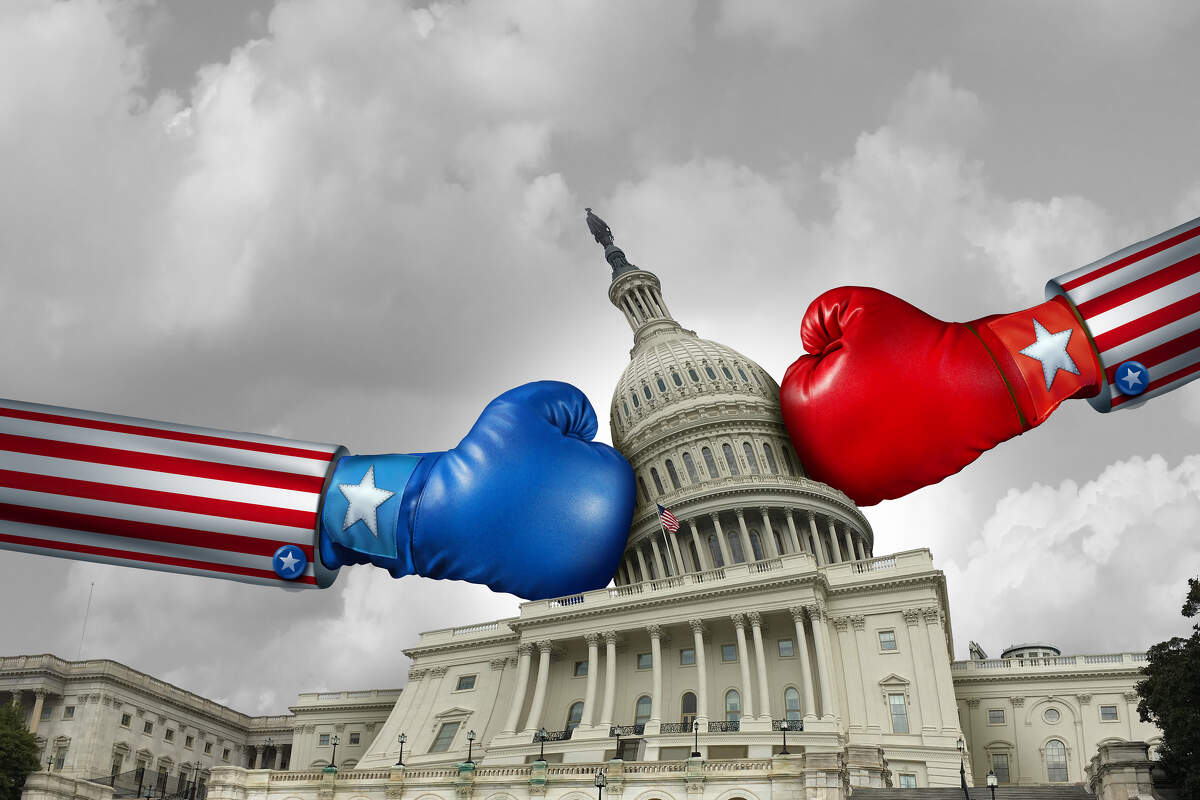 Nearly three-fourths of respondents to a new Power Poll survey this week said they believe the U.S. Senate should convict former President Donald Trump in an impeachment trial.
The Power Poll survey of influential local residents, conducted Monday through Thursday, asked respondents: "The U.S. House of Representatives' vote to impeach the president for a second time was historic. Focus now turns to the Senate. Do you believe the Senate should convict Donald Trump?"
About 72% said yes; 28% said no.
However, fewer poll respondents believe the Senate will do just that.
When asked, "Do you think the Senate will convict Donald Trump?," two-thirds — 67% — indicated they think senators will not convict the former president, who was impeached Jan. 13 in the House of Representatives on an "incitement of insurrection" charge. Just a third — 33% — said they think the Senate will convict Trump.
Presenting sponsor
BlueCross Will Cover Costs for COVID-19 Vaccination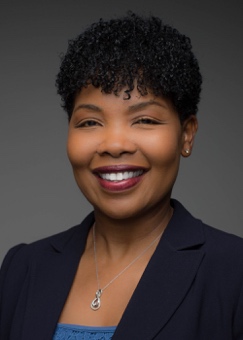 By Dr. Andrea Willis
Senior Vice President, Chief Medical Officer
BlueCross BlueShield of Tennessee
We want our members to know that once the COVID-19 vaccines become more widely available, they won't have to worry about the cost. We've continued to remove barriers in the fight against COVID-19, first for testing and treatment, and now for vaccines. Science has shown this is an important step for us to reduce both individual and community risk to eventually emerge from this pandemic.
Members will not have any out-of-pocket charges.
The cost of the vaccine itself is covered by the federal government. BlueCross will cover the fees associated with the administration of all vaccines that receive Food and Drug Administration (FDA) emergency use authorization. If a BlueCross member is charged for any part of their vaccine visit, they can call the Member Services number on the back of their Member ID card for help.
Because of the limited initial supply, state health departments, with consideration to recommendations by the Centers for Disease Control and Prevention (CDC), have created distribution plans to guide who will be vaccinated during each phase. The first phase will include the highest-risk populations, like health care workers, first responders and seniors in care settings. Additional segments of the population will be added as the supply increases.
As more FDA-approved COVID-19 vaccines are produced and distributed, anyone who wants a vaccine should be able to get one. Members should check BCBSTUpdates.com for answers to vaccine-related questions, and with the Tennessee Department of Health at tn.gov/health for additional information on the state's vaccine distribution plan.
As a BlueCross member and public health advocate, I plan to get the vaccine when my
time comes.
In addition to covering the administration costs of the COVID-19 vaccine, BlueCross has committed to supporting a variety of efforts to encourage better health for its members throughout the national public health emergency. These include:
BlueCross also delivered meals to frontline health care workers across Tennessee. Additionally, the BlueCross BlueShield of Tennessee Foundation has given nearly $7 million to communities across the state during the pandemic, including:
$5 million to food banks statewide

$1.5 million for COVID testing in underserved areas, flu vaccine education efforts, and community organizations
The vaccines are powerful tools in our effort to defeat COVID-19. However, we must continue measures to keep ourselves, our loved ones and our neighbors safe. Please stay at home as much as you can. Don't spend time indoors with people you don't live with. Wear a mask if you go out in public. Wash your hands or use hand sanitizer when soap and water aren't available. None of these steps are totally effective on their own, but they all add up.
I know it's a challenge – but we will get through this together.
For additional information on the BlueCross response to COVID-19, visit BCBSTUpdates.com.
The Power Poll surveyed 134 Chattanoogans, and 81 replied, for a response rate of 60%. The poll is a monthly survey of elected officials and leaders from business, civic and nonprofit organizations, media and education. While the survey is not a scientific poll, results offer insights into the opinions and beliefs of key decision-makers in the area.
Local activist and retired educator Franklin McCallie said Republicans must stand for principle and country when a Senate vote is held.
"Republican senators must look clearly — without fear or favor — at the criminal offense Trump committed, and join Democratic senators" to convict. "If ever 'history' was watching, this is the vote."
The 232-197 vote to impeach in the House, which included 10 Republicans joining with Democrats, was conducted a week after Trump held a "Save America" rally near the Capitol. He told supporters, "All of us here today do not want to see our election victory stolen by emboldened radical left Democrats, which is what they're doing and stolen by the fake news media. That's what they've done and what they're doing. We will never give up. We will never concede, it doesn't happen. You don't concede when there's theft involved."
Afterward, a mob violently stormed and vandalized the Capitol; five people died.
Following the Capitol siege, Trump took to his favorite communication tool — Twitter — but was banned from the social media platform within days. Other tech companies have restricted his social media activity or related accounts.
Two-thirds of Power Poll respondents approve of those moves, which have unleashed a torrent of debate nationwide about free speech.
When asked, "Do you agree with the decision by social media companies to ban President Donald Trump from their platforms?," 68% said yes; 24% said no and 9% were unsure.
"The 'rigged election' narrative nearly broke our democracy and the work to rebuild must include a new definition of what free speech means in a virtual form," Reflection Riding President Mark McKnight wrote. "While it's concerning to see anyone silenced, the big tech companies had to act to prevent further violence."
Local consultant Zach Wamp, a former Republican congressman representing the 3rd District, noted that the "'fire in a crowded theater' limit to First Amendment expression doesn't really apply over the internet so many nations, including the U.S., now wrestle with what are reasonable limits because the 'rigged election' lie brought great damage to the republic and social media fueled the insurrection."
In answer to the question, "Do you think social media companies favor the views of liberals or conservatives?," 47% of survey respondents said companies "favor neither;" 44% said "favor liberals;" 3% said "favor conservatives;" and 6% said there were unsure.
Turning to the coronavirus pandemic and the anemic vaccine rollout in Tennessee and across the country, 56% of Power Poll respondents said they are "somewhat confident" that vaccination efforts will improve.
The survey asked "How confident are you that Tennessee state health officials and Hamilton County officials can turn distribution problems around quickly?" About 10% said "very confident," 56% said "somewhat confident;" 32% said "not confident;" and 2.5% said "don't know."
Chattanooga City Council member Carol Berz said the county should have been better prepared.
"Perhaps the private sector would have done better?" she wrote. "At any rate, thanks to all those who have sacrificed their time and energy to the distribution project. Perhaps we'll get it together soon. Our lives depend on it."
Contact Chris Vass at chattanooga@powerpoll.com or cvass@timesfreepress.com.
Power Poll Members: Do you have a friend or colleague who should be on Power Poll? Please invite them to join!
About Power Poll: Power Poll asks questions of the most powerful, influential people in U.S. cities. It is not a scientific survey. But because the people responding to the surveys comprise the leadership structure of their cities, the results afford a fascinating glimpse into the thoughts, opinions, and beliefs of those in a position to make change. Power Poll is distinctly nonpartisan.
Corporate Sponsors
We thank the following organizations for their support of Power Poll. Learn more about becoming a sponsor here.