Chattanooga Power Poll: Keep the Electoral College, trust mail-in voting
The Russians are here, but the U.S. can handle it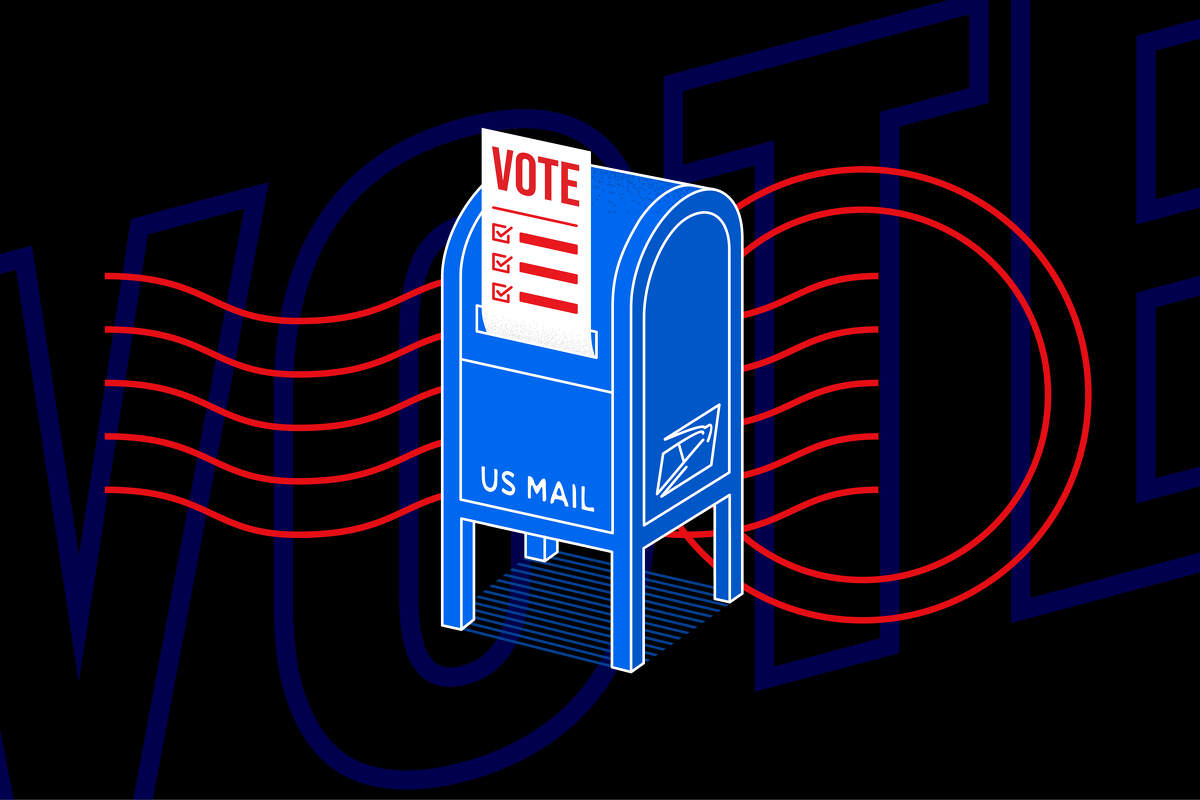 With the National Democratic Convention in the rear-view mirror and the National Republican Convention just days away, election season officially is now underway.
The intensity of this year's presidential contest has renewed interest in the Electoral College, and whether it should continue. And for the first time in a 100 years, our country is facing a public health threat that has created widespread uncertainty about voting procedures. The capability of the U.S. Postal Service to deliver mail-in ballots to voters and return them in a timely fashion is being challenged. Most recently, a Senate intelligence report raises concerns about Russian interference in U.S. democracy.
Presenting sponsor
Two Digital Features Making Life Easier for our Members
By Henry Smith
Senior Vice President, Operations & Chief Marketing Officer
BlueCross BlueShield of Tennessee
When's the last time you wrote and mailed a check? Many of us are making digital payments for more and more of what we need, from our mortgages to our electric bills. And before COVID-19 led to wearing a mask at the grocery store, we could even pay using Face ID on our iPhones.
At the same time, paying online can present a new set of challenges: keeping up with user IDs and passwords, or creating accounts, for every business we interact with.
Paying Health Care Providers From BCBST.com
This spring, we launched a new way to help. Our members can now pay their health care providers directly from BCBST.com, using debit or credit cards, electronic transfers or their FSA or HSA accounts. (You can find more details in this article.)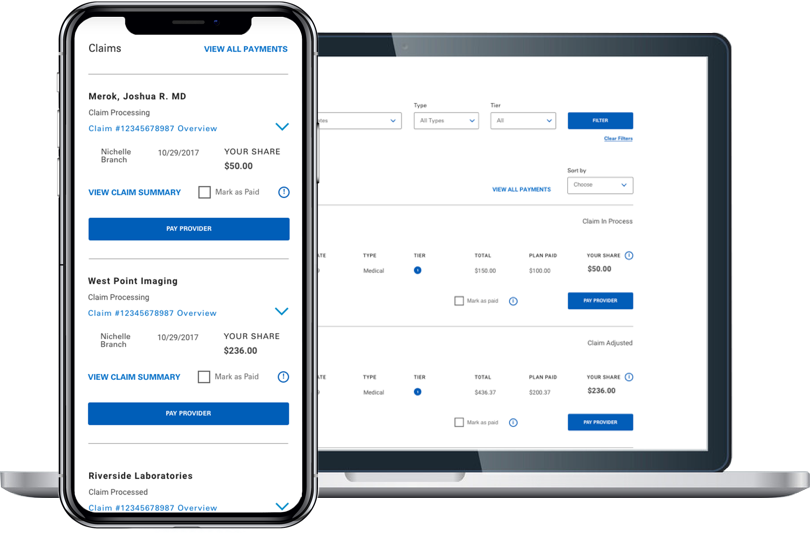 In less than 3 months, eligible BlueCross members have used this new feature to make 5,388 payments to their providers, totaling almost $450,000.
Each one of these early adopters saved time – and many of them have already returned and made other medical payments with the tool.
Andrea Pelfrey, one of our medical policy researchers, said, "I was excited when I read about it, but using it has proven to be even better than I could imagine. Since I see multiple physicians, this is a real timesaver for me." She also appreciates knowing our payment portal is secure, which means she can feel safe entering her payment information.
Adding ID Cards to Apple Wallets
We also made it possible for members to open our myBlue TN mobile app and add their BlueCross member ID card to their Apple Wallet. This idea came from one of our employees as part of an innovation contest we held last fall, and it puts coverage details at your fingertips. It also makes it easy to securely share that information with someone like a grandparent who might be taking your child to a doctor's appointment.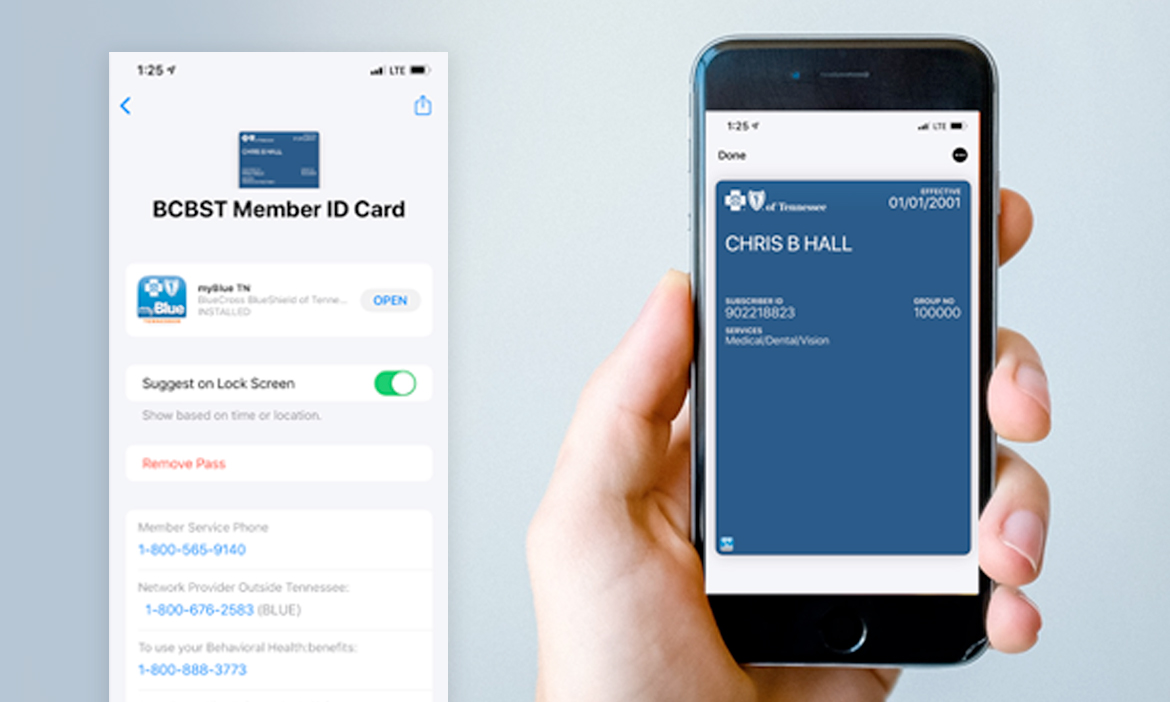 Andrea's feedback above shows why we've focused so much of our time and energy on enhancing our digital capabilities. We know these tools can make life easier and bring peace of mind.
To learn more about these new ways to simplify your health care experience, visit BCBST.com.
A statewide Power Poll gauged the level of concern about these issues.
Here's how Chattanooga Power Poll members responded:
› Almost two-thirds said they do not favor eliminating the Electoral College;
› 65% strongly trust or somewhat trust mail-in voting;
› Almost 60% think Russia will interfere in the November election similar to what occurred four years ago, but think we are better prepared and those efforts will have no effect.
An out-of-the-box question about when Democrats will be competitive again in a decidedly red state today revealed that 48% of Chattanooga poll respondents think it will be at least five years — or more — before that happens.
The Power Poll surveyed 107 individuals in Chattanooga and Hamilton County who make or influence policy at the local, state and federal levels. The Power Poll is composed of elected officials and leaders from business, civic and nonprofit organizations, media and education. While the survey is not a scientific poll, results offer insights into the opinions and beliefs of key decision-makers in our area.
This poll, conducted Monday through Thursday, drew responses from 75 individuals, for a 70% response rate. Statewide, 2,874 Tennessee Power Poll member were surveyed; 789 responded for a 27% response rate.
The largest difference in responses from Chattanooga Power Poll members and respondents across the state emerged from the question about the Electoral College. Here are Chattanooga's survey responses, shown as percentages, followed by total statewide results, also shown in percentages.
Eleanor Cooper, a community activist and author, is among those who support the Electoral College.
"I am not in favor of eliminating the Electoral College, but I would require that all states submit their votes according to the popular vote in that state. In other words, eliminate winner take all," she said.
Chattanooga Lookouts co-owner Jason Freier has a different take.
"The Electoral College is an idea whose time has long passed. It is severely anti-democratic," he said. "It renders millions of votes meaningless. It causes candidates to focus attention on the relatively small number of contested states and ignore those deemed 'safe' for a particular candidate or party. Especially with the increasing power exercised (rightly or wrongly) by the executive branch, it is more important than ever that the president be the choice of a true majority of the American people."
And David Steele, director of civic engagement at UTC, offered this:
"Over the centuries, we have adapted our electoral processes multiple times — redefining suffrage to include women and nonwhites, providing for the direct election of senators, and allowing for president/VP 'tickets,' for instance.
"I would argue that those changes have enhanced the legitimacy and effectiveness of our democratic republic. However traumatic progress can be, we have generally made such changes with an eye toward fulfilling the promise of our founding documents and of 'perfecting the great experiment.' Now the Electoral College is now an anachronism; it has outlived its relevance and utility and clearly undermines the precious principle of 'one person, one vote.'"
In other Power Poll markets, survey respondents had generally the same opinion about a shift in political party power. For example, 48% of Memphis respondents think it will be five or more years, but 32% simply didn't know.
Power Poll Members: Do you have a friend or colleague who should be on Power Poll? Please invite them to join!
About Power Poll: Power Poll asks questions of the most powerful, influential people in U.S. cities. It is not a scientific survey. But because the people responding to the surveys comprise the leadership structure of their cities, the results afford a fascinating glimpse into the thoughts, opinions, and beliefs of those in a position to make change. Power Poll is distinctly nonpartisan.
Corporate Sponsors
We thank the following organizations for their support of Power Poll. Learn more about becoming a sponsor here.