Chattanooga leaders support protests, not defunding police
A majority of Chattanooga leaders support ongoing police protests but do not support calls to defund police amid nearly three weeks of unrest in the city following the death of George Floyd in Minneapolis.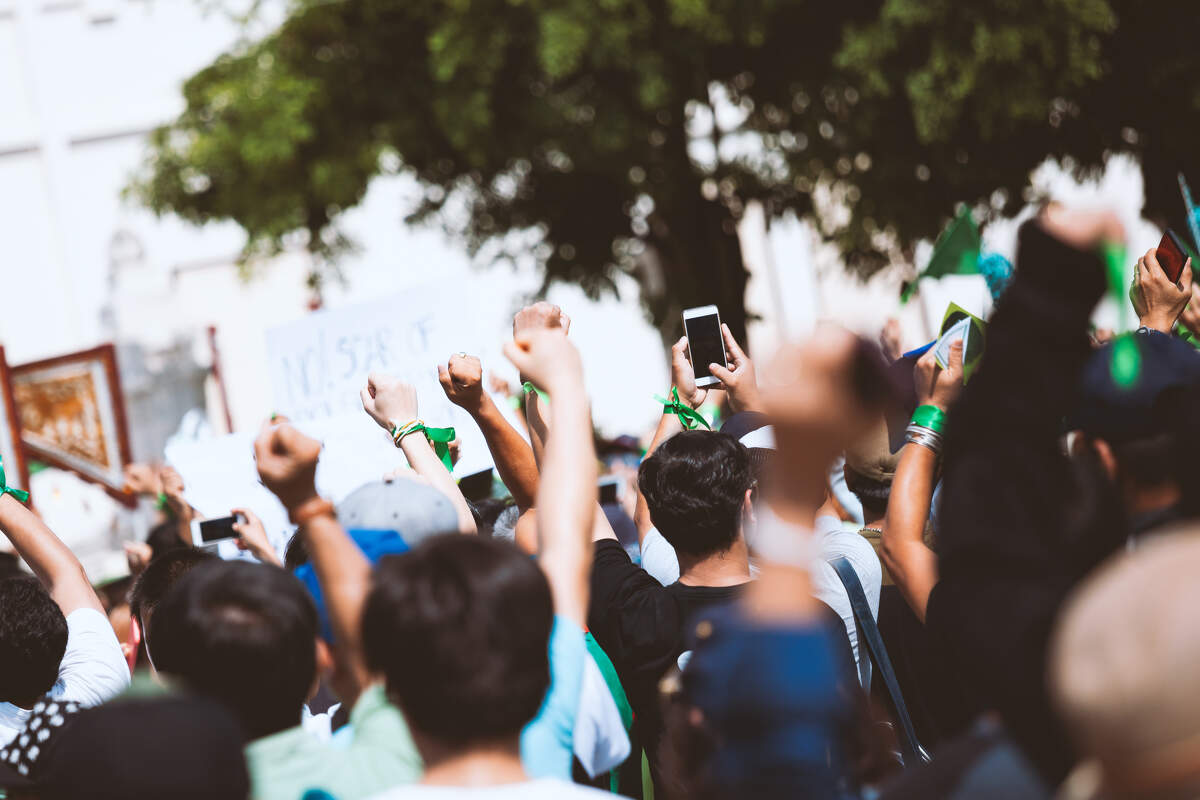 A majority of Chattanooga leaders support ongoing police protests but do not support calls to defund police amid nearly three weeks of unrest in the city following the death of George Floyd in Minneapolis.
According to the latest Power Poll, while 31% of respondents said the protests are making matters worse and 12% said there's no difference at all, 56% of Chattanooga's business and community leaders think current protests against policy brutality, which have consumed the streets of Chattanooga nearly every night for 20 days, are helping race relations in the city.
University of Tennessee at Chattanooga director of civic engagement and assistant professor of practice David Steele said that activism is an essential means of determining the direction of the city.
Presenting sponsor
Racism must end: equal respect, treatment, justice and opportunity for all


By JD Hickey, MD
President and CEO
BlueCross BlueShield of Tennessee
As our nation struggles, the last few weeks have exposed more unquestionable inequality and tragic loss of life, and the need for justice for victims of police violence.
Racism must end.
BlueCross BlueShield of Tennessee has long fostered a culture of diversity, inclusion and mutual understanding. We stand in solidarity with our communities, our members and our business partners against racism, especially during these difficult times.
We know that for real change to take place, we must look within to see how we can better serve our communities. We must acknowledge the real pain, hear the hurt voices, and recognize that our African American colleagues, members and communities have unique experiences and are in need of our support to combat not only racial bias, but also social determinants of health and health care disparities.
We are here to listen, to learn, to understand, to grow, and most importantly, to reinforce our support. We know racism in all its forms, whether overt or unintentional, has clung to our society for far too long.
We believe in equal respect, treatment and opportunity for all individuals, and we are committed to the hard work of removing the stain of racism, no matter how long it takes.
As CEO of BlueCross BlueShield of Tennessee, JD leads 6,800 mission-driven employees serving nearly 3.5 million members as the state's leading health plan.
Related stories from BlueCross:
Why cultural competency is imperative
What it means to be intentionally inclusive
Why BlueCross is recognized as a "Best Place to Work for LGBTQ Equality"
"A fundamental question facing all of us is whether or not we find the status quo sustainable, and a related question is whether that status quo is even desirable. If … the answer to both questions is in the negative, then it is incumbent upon any who wish to 'lead' or 'serve' to step up and to constructively engage," Steele wrote. "Sitting on the sidelines with privileged tactical critiques is not the answer — and, frankly, never was. I truly hope Chattanooga rises to meet this moment."
(READ MORE: George Floyd protests grow in Chattanooga: 'Every night there seems to be more and more people')
Despite their support of protesting, just 36% of the respondents said they support the activists' demand for defunding the Chattanooga Police Department in order to aid other community programs.
"I don't think the funding question is a binary one. I believe that resources need to be allocated to sustainable community solutions that address systemic racism and economic inequality — most significantly education," Rock City Chief Operations Officer Susan Harris wrote.
"I am not certain that money needs to be shifted from the police department to make that happen. Public safety is critical to our community, and our current CPD leadership is well in tune with the challenges of our most vulnerable populations," she wrote. "I believe that our police can be part of community solutions and, most importantly, I think they want to be."
(READ MORE: 7 demands from 7 nights of George Floyd protests in Chattanooga)
Other questions asked of the 174 people polled showed that the 73 respondents varied on their assessments of the state of race in the city.
Asked about the direction of race relations and equity in the city, 52% said there was slight improvement, about 29% said there was no change and more than 9% said it's getting slightly worse.
While a majority, 68%, agreed that black and white citizens get different treatment by the police, more than 16% of respondents said there is equal treatment of black and white citizens and 15% said they were unsure.
Finally, leaders were divided on the outcome of the protests themselves, with 56% predicting the movement will endure and result in change, while the remaining respondents said they believe the movement will wane.
Attorney Lee Davis said the real change will come from incoming leadership in several key local elections, people he calls on to address the role of policing in the community both during the campaign and once elected.
"With the mayoral election in 2021 and county elections following in 2022, Chattanooga and Hamilton County have an opportunity to address fundamental questions of police-community relationships," Davis wrote. "We need to address these problems and seek solutions that unify us. Community policing policies that address issues of trust in the community and respect for our officers is a good place to start. Candidates for city and county office need to share their plans on how best to guide our community forward during these unsettling times."
The Power Poll surveys people who are powerful influencers from a variety of professions, including non-profits, for-profits, government, media, sports, entertainment, and more. The poll is not a scientific survey.
Contact Sarah Grace Taylor at staylor@timesfreepress.com or 423-757-6416. Follow her on Twitter @_sarahgtaylor.
Power Poll Members: Do you have a friend or colleague who should be on Power Poll? Please invite them to join!
About Power Poll: Power Poll asks questions of the most powerful, influential people in U.S. cities. It is not a scientific survey. But because the people responding to the surveys comprise the leadership structure of their cities, the results afford a fascinating glimpse into the thoughts, opinions, and beliefs of those in a position to make change. Power Poll is distinctly nonpartisan.
Corporate Sponsors
We thank the following organizations for their support of Power Poll. Learn more about becoming a sponsor here.