Chattanooga leaders: Gun violence harms city's image, economic growth
Two weeks after a Times Free Press series reported the signficant financial and societal costs of gun violence, top local leaders responding to a new Power Poll said they think gun violence harms Chattanooga's image and economic development.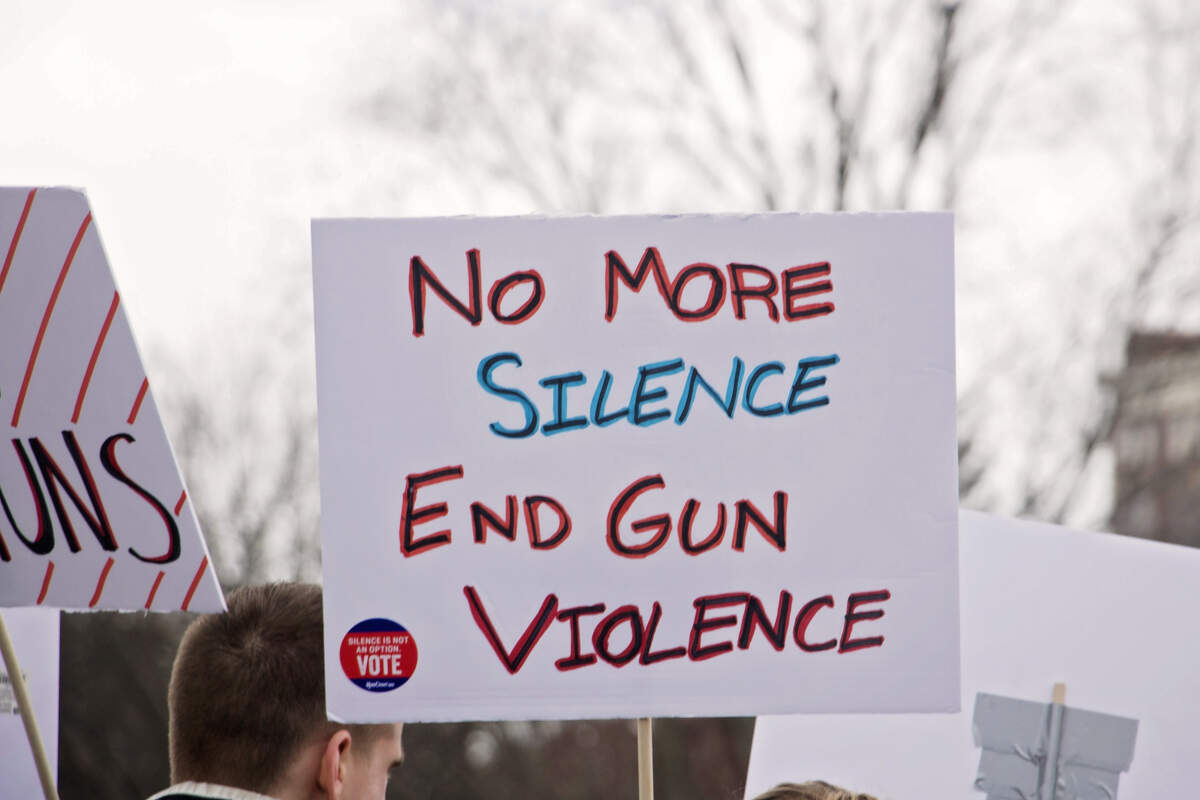 Two weeks after a Times Free Press series reported the signficant financial and societal costs of gun violence, top local leaders responding to a new Power Poll said they think gun violence harms Chattanooga's image and economic development.
Out of the 82 business, civic and government leaders who responded, 93% said gun violence harms Chattanooga's image, and 79% said gun violence hinders economic development initiatives.
Cities spend millions trying to reduce gun violence, often with limited success, and millions more addressing the aftermath of shootings. With an estimated annual price tag of more than $260 billion across the United States, gun violence affects city tax coffers, health care costs and neighborhood home values, not to mention the lost wages of victims and their families.
Presenting sponsor
BlueCross is Right Here for Good
By Roy Vaughn
Senior Vice President, Chief Communications Officer
BlueCross BlueShield of Tennessee
At BlueCross, we're more than Tennessee's leading insurer.
We're also a not-for-profit with a mission to serve.
What does it mean to be mission-driven?
Being mission-driven means we have a responsibility to be actively involved in building a better quality of life where we live, right here at home. That starts with serving our members, but also includes giving to local causes and paying taxes that support Tennessee communities.
Our first priority is your health
We are committed to providing peace of mind through better health for the people, families and communities we serve.
We provide our members with high-quality, cost-effective health plans and wellness services — but access is not enough. Our nearly 900 nurses are working every day to support members and make sure they get the right care at the right time.
BlueCross helps Tennessee's economy
By being located right here, we also create jobs, boost household incomes and pay taxes that impact communities.
As a mission-driven not-for-profit, we've paid $3.8 billion in taxes over the last 10 years, helping support programs and services across the great state of Tennessee.
In our home state, we are responsible for:
18,043 jobs
$1.6 billion in income
$368 million in tax revenue
Committed to our communities
We give where we live, right here in Tennessee.
We're proud to do that through our foundation with charitable donations, scholarships and much more. You'll also find our people donating their time to great causes statewide.
One way we're doing that is through the creation of BlueCross Healthy Places: outdoor spaces where children and communities can share and play together. The first BlueCross Healthy Place will open in May 2019 in Memphis.
Click here to learn more about our commitment to our communities.
The Times Free Press reported these costs and possible solutions to the problem in a five-day series earlier this month called "Cost of the Crossfire."
Just this week, a man was fatally shot at a Big K gas station on Dodson Avenue Monday evening, a Chattanooga police officer-involved shooting left one person injured in the 2000 block of Cleveland Avenue Tuesday evening and police investigated a shooting on Bailey Avenue Thursday afternoon that may have been the result of road rage.
In 2018, there were 24 homicides in the city of Chattanooga, including those deemed "accidental" and "justified" by the Chattanooga Police Department. That's a nearly 30 percent decline from the 34 homicides the city saw in 2017 and the 33 in 2016. The city saw 113 criminal shooting victims last year, with 39 of those incidents being gang related.
More than 80 percent of the homicides in 2018 were carried out with a gun.
While local leaders seem to agree that gun violence continues to be a major issue here, poll respondents had mixed views on how to address it.
Around 27% think boosting investments in job and career training will help stop gun violence, 30% think expanding after-school activities and mentoring in K-12 schools will make a difference, only 16% who responded said increased access to mental health screenings and treatment would help and 27% said law enforcement needs an increase in personnel and technology resources.
No respondents said there needs to be more public awareness about gun ownership opportunities.
The Times Free Press hosted a forum on April 10 at which more than 50 community members discussed solutions to gun violence in Chattanooga.
Poverty, lack of parental involvement, social media, mental health issues, low self-esteem, toxic masculinity, easy access and fascination with guns were all listed as causes of gun violence by participants who represented diverse points of view — from school teachers and neighborhood leaders to police department personnel and city employees.
Many of the community members agreed that doing more in schools and connecting students and parents to existing resources could help change the trajectory of lives.
"There's a lack of hope to reach a dream," said Franklin McCallie, local activist and education advocate. "One of our [group] members said there are plenty of dreams, y'all kids have dreams, but they don't have hope to reach their dreams."
About Power Poll: Power Poll asks questions of the most powerful, influential people in U.S. cities. It is not a scientific survey. But because the people responding to the surveys comprise the leadership structure of their cities, the results afford a fascinating glimpse into the thoughts, opinions, and beliefs of those in a position to make change. Power Poll is distinctly nonpartisan.