Chattanooga area leaders expect Chattanooga economy to outperform the nation in 2019
Poll shows support for local option for sports betting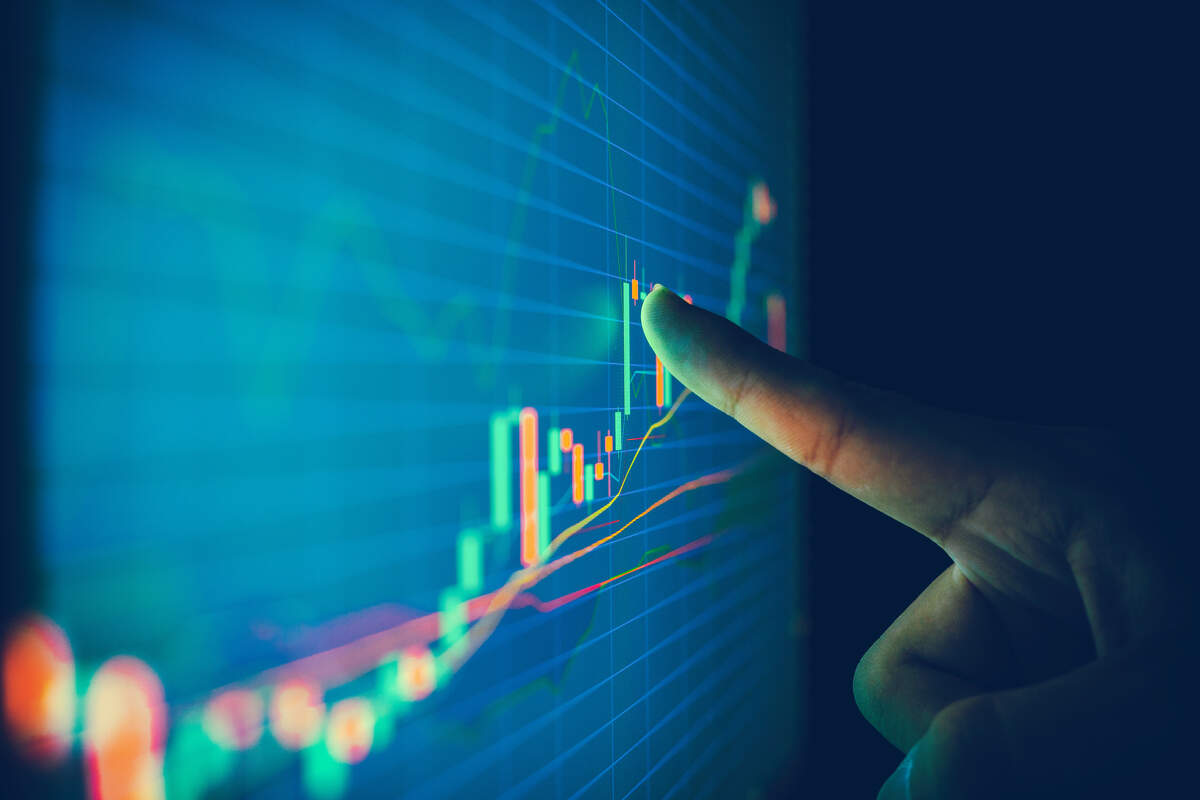 The aging economic recovery may be slowing a bit, but most local leaders still think Chattanooga's economy will outperform the national average in 2019.
Among business, civic and government leaders responding to a new Power Poll, 58 percent expect Chattanooga's economy will do better than the U.S. as a whole in the year ahead, compared with only 8 percent who expect the local economy will fare worse than the rest of the country.
"We've seen a number of business expansions announced in the past six months and now with the announcement of the ($800 million) electric vehicle production by Volkswagen, we expect even more business opportunities in our market," said Jim Vaughn, East Tennessee market president for SunTrust Bank, one of the biggest banks in the region. "We're fortunate sitting in Chattanooga to have our mix of businesses that we do and to have these additional enhancements so I'm still very pro-business in my outlook for our region."
Vaughn's optimism was shared this week by 41 percent of the business leaders who also said they expect Chattanooga's economy will be better this year than it was in 2018. Another 40 percent of the respondents expect the local economy to be about the same this year, and only one in five of those responding to the Power Poll of Chattanooga leaders expect the local economy will worsen this year.
"I think in Chattanooga we have been fortunate that our economic growth has exceeded that of the national average," said Jay Dale, Southeast market president for First Tennessee Bank, the biggest bank in Chattanooga. "Although there are some matters that the market is watching like trade, federal budget, rates, etc. we still expect another similar year of economic growth. We continue to see healthy loan demand and business overall."
Charles Wood, vice president of economic development at the Chattanooga Area Chamber of Commerce, said he sees additional opportunities for growth in the year ahead in Chattanooga.
"Our activity level has been strong this quarter and we hope to see several business expansions in the first half of 2019 and Volkswagen's announced expansion as well as the Toyota/Mazda project in Huntsville have substantial potential to create additional activity in the region," he said.
Last year, metropolitan Chattanooga added a modest 2,740 jobs, growing employment from December 2017 to December 2018 by just under 1.1 percent, or only a third of the torrid growth pace in the previous year. But the jobless rate at the end of the year of 3.1 percent remained below the comparable U.S. rate of 3.5 percent and this year the economy enters its longest continuous growth phase — and the stock market one of the longest bull markets — in more than a century.
For all of the optimism, Chattanooga home sales also are beginning the year down from a 2018's sales pace. The number of homes sold by Chattanooga Realtors last month was down 11.6 percent from January 2018.
U.S. home sales fell 1.2 percent in January to their worst pace in more than three years and during the past 12 months, sales have plunged 8.5 percent, the National Association of Realtors said Thursday.
But Bill Raines, a commercial real estate developer and owner of the Raines Group, said loans and investment capital remain readily available for projects despite the slight increase in interest rates over the past few years.
"We have many local banks —and the number of community banks keeps increasing — who are ready to lend money on good real estate deals so money supply is not an issue," Raines said. "Everyone is talking relatively flat interest rates this year which again is good for development. I'm upbeat."
SUPPORT FOR SPORTS BETTING OPTION
The Power Poll also showed local leaders want local governments to have the chance to legalize sports betting in their jurisdictions, although they aren't betting on the Tennessee Legislature giving municipalities that chance.
Asked if Tennessee lawmakers should allow municipalities to decide whether or not they will allow sports betting, 58 percent of the respondents said yes, compared with 42 percent who said no to the idea.
Tennessee state Sen. Raumesh Akbari, D-Memphis, and Rep. Rick Staples, D-Knoxville, are sponsoring legislation (SB0016 and HB0001) to authorize sports betting in Tennessee if municipalities approve of the idea.
"After the U.S. Supreme Court decision clearing a pathway for sports betting in individual states, I knew we had to do something in Tennessee," said Akbari, chairman of the Senate Democratic Caucus. "We'll have an opportunity to generate funds for much needed education and infrastructure development, while giving our residents additional entertainment options."
The bill introduced in December was buoyed by a recent attorney general's opinion determining sports betting could be legalized without amending the Tennessee Constitution as long as it is based on skill and not a game of chance.
But during the gubernatorial campaign, Gov. Bill Lee said he would try to stop the Legislature from passing sports betting because he believes it could lead to organized crime and disproportionately hurt low-income residents.
Most of the local leaders in the Power Poll expect Lee will have his way with 80 percent of the respondents predicting that the General Assembly will not pass legislation to allow cities to vote on sports betting.
The Power Poll results are based upon responses from 86 leaders surveyed by email this week by the Times Free Press.
Contact Dave Flessner at dflessner@timesfreepress.com or at 423-757-6340.
SUMMARY OF RESULTS
IN THE YEAR AHEAD, DO YOU EXPECT OUR AREA'S ECONOMY WILL BE:
Better than 2018: 35 (41%)
The same as 2018: 34 (40%)
Worse than 2018: 17 (20%)
IN THE YEAR AHEAD, HOW DO YOU THINK OUR AREA'S ECONOMY WILL PERFORM COMPARED TO THE COUNTRY AS A WHOLE?
Better: 50 (58%)
The same: 29 (34%)
Worse: 7 (8%)
SHOULD TENNESSEE LAWMAKERS ALLOW MUNICIPALITIES TO DECIDE WHETHER OR NOT THEY WILL ALLOW SPORTS BETTING?
Yes: 50 (58%)
No: 36 (42%)
WHILL THE TENNESSEE GENERAL ASSEMBLY PASS LEGISLATION ALLOWING MUNICIPALITIES TO VOTE ON SPORTS BETTING?
Yes: 17 (20%)
No: 69 (80%)
Number surveyed: 195
Number of responses: 86
Response rate: 44.1%
About Power Poll: Power Poll asks questions of the most powerful, influential people in U.S. cities. It is not a scientific survey. But because the people responding to the surveys comprise the leadership structure of their cities, the results afford a fascinating glimpse into the thoughts, opinions, and beliefs of those in a position to make change. Power Poll is distinctly nonpartisan.