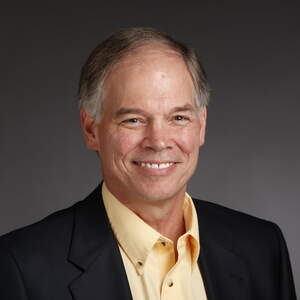 Rick Gosselin
Rick Gosselin has covered the NFL – and other sports — for 50 years. Upon graduation from Michigan State University in 1972 with a degree in journalism, he worked for United Press International for two years in his hometown of Detroit. Then he transferred to New York City in 1975 to cover the New York Giants and coordinate NFC coverage for the wire service. He transferred to Kansas City in 1977, spending nine years as UPI's Midlands Sports Editor covering the MLB Royals, NFL Chiefs, NBA Kings, the Big Eight, NCAA and golfer Tom Watson. Gosselin moved to The Kansas City Star in 1986, where he covered the Chiefs and the NFL for four years. He then went to work for The Dallas Morning News in 1990. He covered the Cowboys from 1990-91, then served as the newspaper's NFL columnist from 1992-2011 until his appointment as a general sports columnist in August 2011. He retired from the newspaper in February 2019.

In his career, Gosselin has covered two summer and one winter Olympics, five World Series, five NCAA Final Fours, NBA and Stanley Cup playoffs, MLB and NHL all-star games and a World Cup in addition to 37 Super Bowls. He is the Dallas representative on the Pro Football Hall of Fame selection committee and also serves on the Hall's senior sub-committee.

Gosselin is from Grosse Pointe Park, Mich., and a graduate of St. Ambrose High School. His high school was also the subject of his first book – "Goodfellows: the Champions of St. Ambrose." That small Catholic school of 360 students in suburban Detroit won five city and four state football titles in a span of eight years from 1959-1966, often beating schools with student populations ten times larger. The first two St. Ambrose coaches of that run went on to win six Super Bowl rings in the NFL.

Gosselin won the inaugural Bill Reed Award as the outstanding student sports writer in the Big Ten in 1971. He was named the Missouri Sports Writer of the Year in 1980 by The National Association of Sportscasters and Sportswriters, and won the Dick McCann Award in 2004 for "long and distinguished reporting on professional football." He received a distinguished alumnus award from Michigan State University in 2014 and was bestowed a "Legends in North Texas Journalism" honor by the Dallas Press Club in 2019.

Gosselin has won writing awards from The Associated Press, The Professional Football Writers of America and The Dallas Press Club. His writings have also appeared in Playboy, The Sporting News and Street & Smith's and for eight years he served as a co-host of the national Pro Football Hall-of-Fame-themed radio show, "The Talk of Fame Network." He is married (Ellen) and resides in Lewisville, Texas.