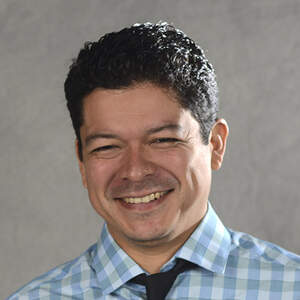 Ben Olivo
Publisher, San Antonio Heron
Ben Olivo has been a journalist in San Antonio, Texas, for more than 25 years. He currently serves as publisher and editor of the San Antonio Heron, a nonprofit newsroom he co-founded in 2018 that writes about downtown and inner city neighborhoods.

In 1996, he began working in the San Antonio Express-News' sports department, compiling high school football scores on Friday nights. Over the next 19 years, he moved about the newsroom—from business news to metro, from features to mySA.com. From 2008 to 2015, he wrote The Downtown Blog, an online page from which the Heron is largely based. He left the Express-News in 2016 to give politics a try for six months.

At the beginning of 2017, he joined Folo Media, a journalism nonprofit backed by the H.E. Butt Foundation that chronicled San Antonio's inequality. Soon after joining Folo Media, he was promoted to managing editor, overseeing a small newsroom of reporters. He left Folo Media in February 2018.