This is the biggest challenge facing the New Orleans Sewerage and Water Board
It's not lack of money, Power Poll finds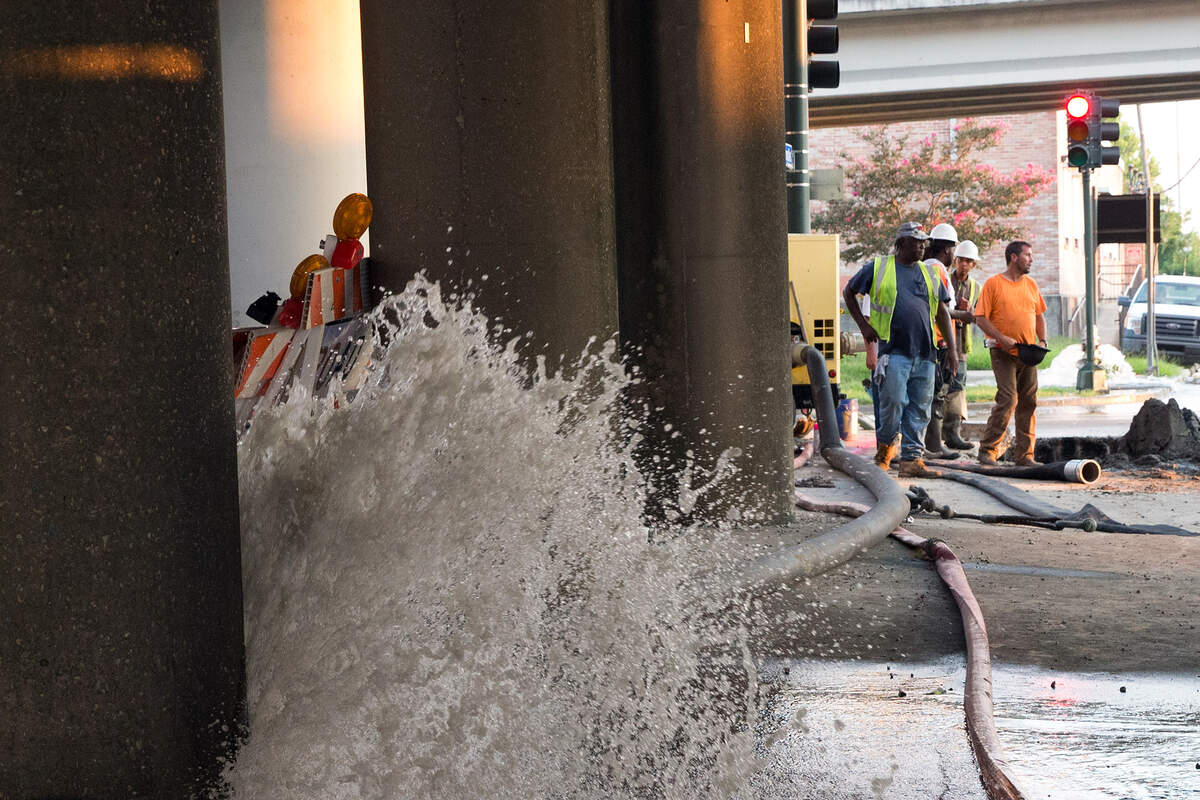 New Orleans' Sewerage and Water Board faces major challenges, but lack of customer revenue is not one of them, according to this month's Power Poll. The biggest problem -- by far -- is faulty infrastructure, respondents said.
That assessment comes at a time when the utility that provides drinking water, drains stormwater and collects sewage is considering asking the City Council for a rate increase, in part to fix the very infrastructure identified by Power Poll as its No. 1 failure.
"S&WB is just like one of the many potholes in the city: They just keep patching instead fixing the problem. The patches then wear out and you have the same problem," consultant Jack Capella said. "Complete overhaul is needed at board level, then the city/state must make financial commitment, then a sensible plan to do the work in phases."
"People just don't believe their bills are accurate. Estimates, leaks, oddly wrong but high bills and past poor customer service performance plague the system," said Jeff Thomas, co-owner of WBOK radio and editor and publisher of Think504. "Throw in the garbage fees and the swirling controversy about that. Oh, and the mayor faces a well-organized recall effort. People are hesitant to even pay their bills. So how does this cash-strapped system raise rates on a skeptical and disgruntled customer base?"
Interest rates
Just as water, drainage and sewerage are a local challenge in New Orleans, Power Poll found that higher interest rates are a national, even global, problem here. Two thirds of poll respondents said the rising cost of money is hurting their business or institution.
"The only thing higher than the interest rates will be the incorrect S&WB bills from [its] 1950s billing system," quipped real estate developer A.P. Marullo III.
The online poll was conducted from Tuesday at 6 a.m. to Thursday at noon, spanning the Federal Reserve Board's decision Wednesday to raise the federal funds rate by another 0.75% -- its sixth increase this year.
Weather forecast
How interest rates will play out is anybody's guess. So, too, is forecasting the weather. But Power Poll respondents -- none of them a meteorologist -- took at stab at it at a time of drought but no local hurricanes in more than a year.
The average annual temperature in the United States has been climbing for 60 years. In New Orleans, it was almost a half-degree hotter over 1991-2020 (70.8 F.) than it was in the previous 30-year period (70.4 F.), and most Power Poll respondents don't see that trend ending soon.
Power Poll Members: Do you have a friend or colleague who should be on Power Poll? Please invite them to join!
About Power Poll: Power Poll asks questions of the most powerful, influential people in U.S. cities. It is not a scientific survey. But because the people responding to the surveys comprise the leadership structure of their cities, the results afford a fascinating glimpse into the thoughts, opinions, and beliefs of those in a position to make change. Power Poll is distinctly nonpartisan.
Corporate Sponsor
We thank the following organizations for their support of Power Poll. Learn more about becoming a sponsor here.