The Cantrell recall, the Senate race and the Saints' prospects
Power Poll shows most want to remove New Orleans mayor, doubt they will get a chance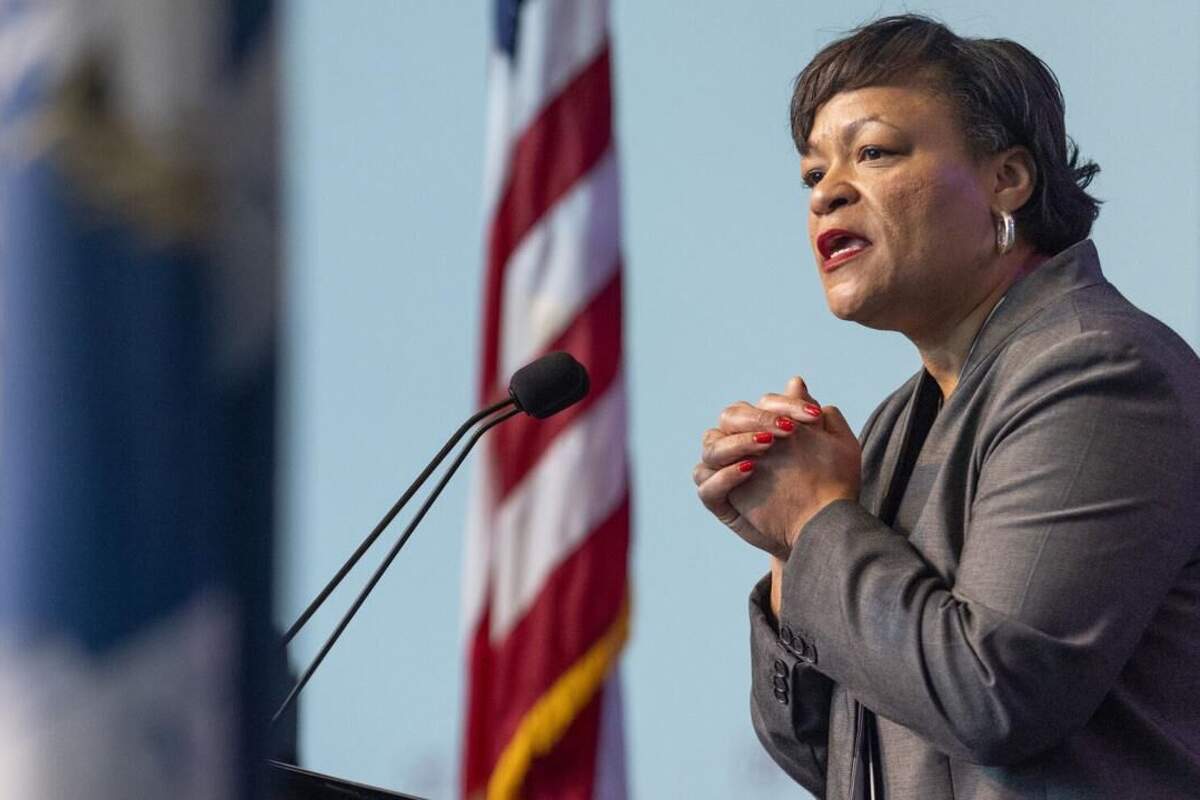 In a period of violent crime, depleted law enforcement, spotty garbage collection and questionable decisionmaking, New Orleans Mayor LaToya Cantrell's popularity is about as solid as Entergy's power grid in a windstorm, according to The Times-Picayune Power Poll.
More than two thirds of poll respondents say voters should remove Cantrell from office, an alarming margin that underscores just how far the Democratic mayor's fortunes have fallen since she captured two thirds of the vote against 13 candidates to win her second term on Nov. 13. Only 21% of Power Poll respondents opposed a recall, and 10% were unsure.
"Leaders in crime-infested urban areas like metro New Orleans should catch a plane (fly coach, please!) and consult the Manhattan Institute, where they will learn how to dramatically reduce violent crime" said Jefferson Parish Clerk of Court Jon Gegenheimer, a Republican. "The approach is known as 'broken windows' policing. ... [Rudy] Giuliani followed their advice and cleaned up New York City. He understood that soft crime breeds hard crime.
"One of the predominant soft crimes confronting us is the seizure of public property by the 'homeless' for private use. It involves, among other things, vagrancy, littering and drug violations, which law enforcement can easily find in the state statutes and city codes of ordinances. Then, it's simply a matter of enforcement."
Yet, New Orleans voters are unlikely to get a chance for fire Cantrell, according to the poll. That's because recall organizers face a high hurdle to gather enough petition signatures to force a referendum.
So, what to do?
The "Cantrell recall is a good idea, but who is qualified to take her place?" said Jefferson School Board member Sandy Denapolis-Bosarge. "A strong consensus leader has yet to emerge."
"I don't know whether or not we should recall our mayor," said Asali Ecclesiastes, CEO of the Ashé Cultural Arts Center, "but I do know that either way, there is a lot she can and should do to regain public trust. More importantly, I know that as an electorate, more than 26% of us should have voted in the last mayoral election.
"We should remain informed on municipal issues, have a holistic analysis and hold all our elected leaders accountable to our collective interests on an ongoing basis. We should stop rewarding performative politics and inequitable policy making, as we are often prone to do."
Senate and Saints
Power Poll also asked about this year's U.S. Senate race in Louisiana, and found that mroe than one third of respondents prefer incumbent Republican John Kennedy.
If Kennedy is forced into a runoff, however, there is no consensus on his opponent.
And what would a Power Poll in September be without a question on the New Orleans Saints? Almost half of respondents say the team will win 8 to 10 games this season, and one third predict a better record, 11 to 13 wins.
Power Poll Members: Do you have a friend or colleague who should be on Power Poll? Please invite them to join!
About Power Poll: Power Poll asks questions of the most powerful, influential people in U.S. cities. It is not a scientific survey. But because the people responding to the surveys comprise the leadership structure of their cities, the results afford a fascinating glimpse into the thoughts, opinions, and beliefs of those in a position to make change. Power Poll is distinctly nonpartisan.
Corporate Sponsor
We thank the following organizations for their support of Power Poll. Learn more about becoming a sponsor here.