Should Louisiana and New Orleans have the same COVID rules?
Power Poll members split on question that has separated governor, mayor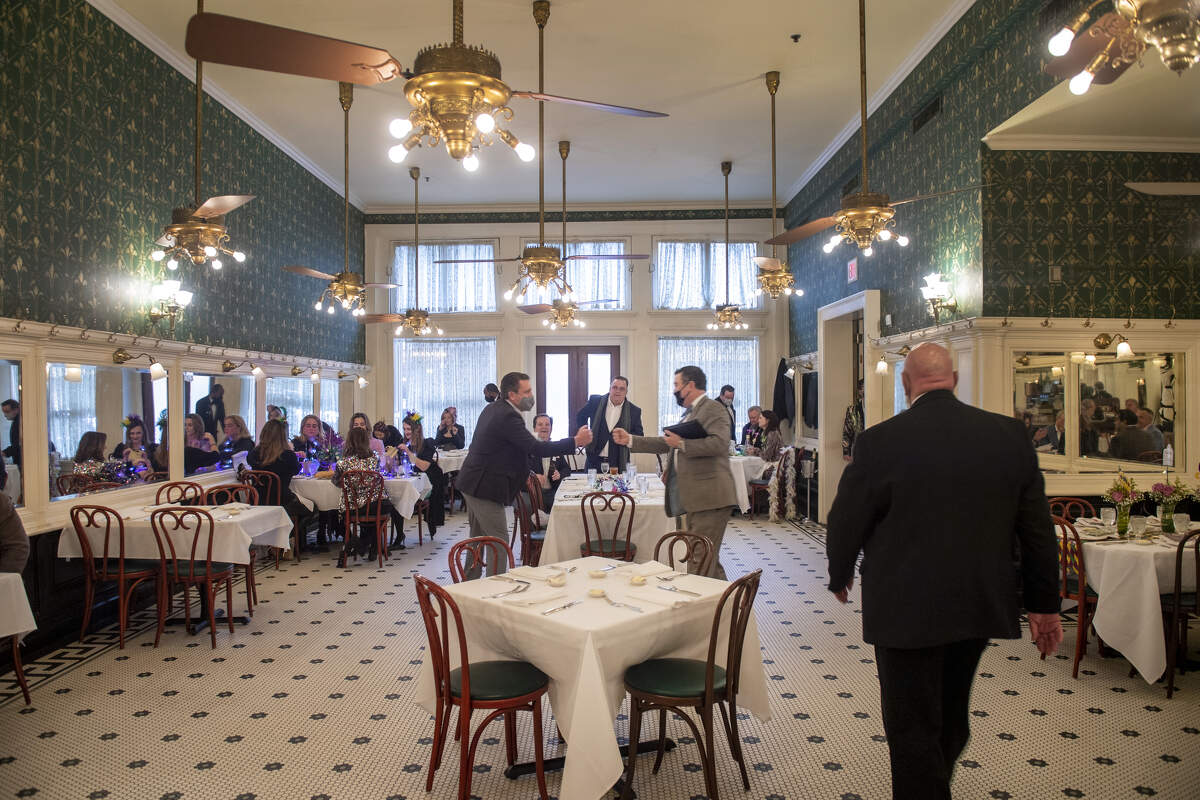 Key influencers in Jefferson and Orleans parishes are of two minds on whether New Orleans and Louisiana should have the same COVID-19 rules, according to the latest Times-Picayune Power Poll. Similarly, they split almost evenly on whether New Orleans restaurants should be allowed to serve at full capacity, as restaurants elsewhere in the state now may do.
The results underscore a pandemic-long disconnect between Gov. John Bel Edwards, who sets the rules for the state, and Mayor LaToya Cantrell, who may – and has – taken a stricter approach to public health. Both are Democrats.
The dining issue has been of particular concern to the Louisiana Restaurant Association, which last week demanded that Cantrell align her rules with the rest of the state.
Presenting sponsor
Handshakes and Hugs: A Networking Refresher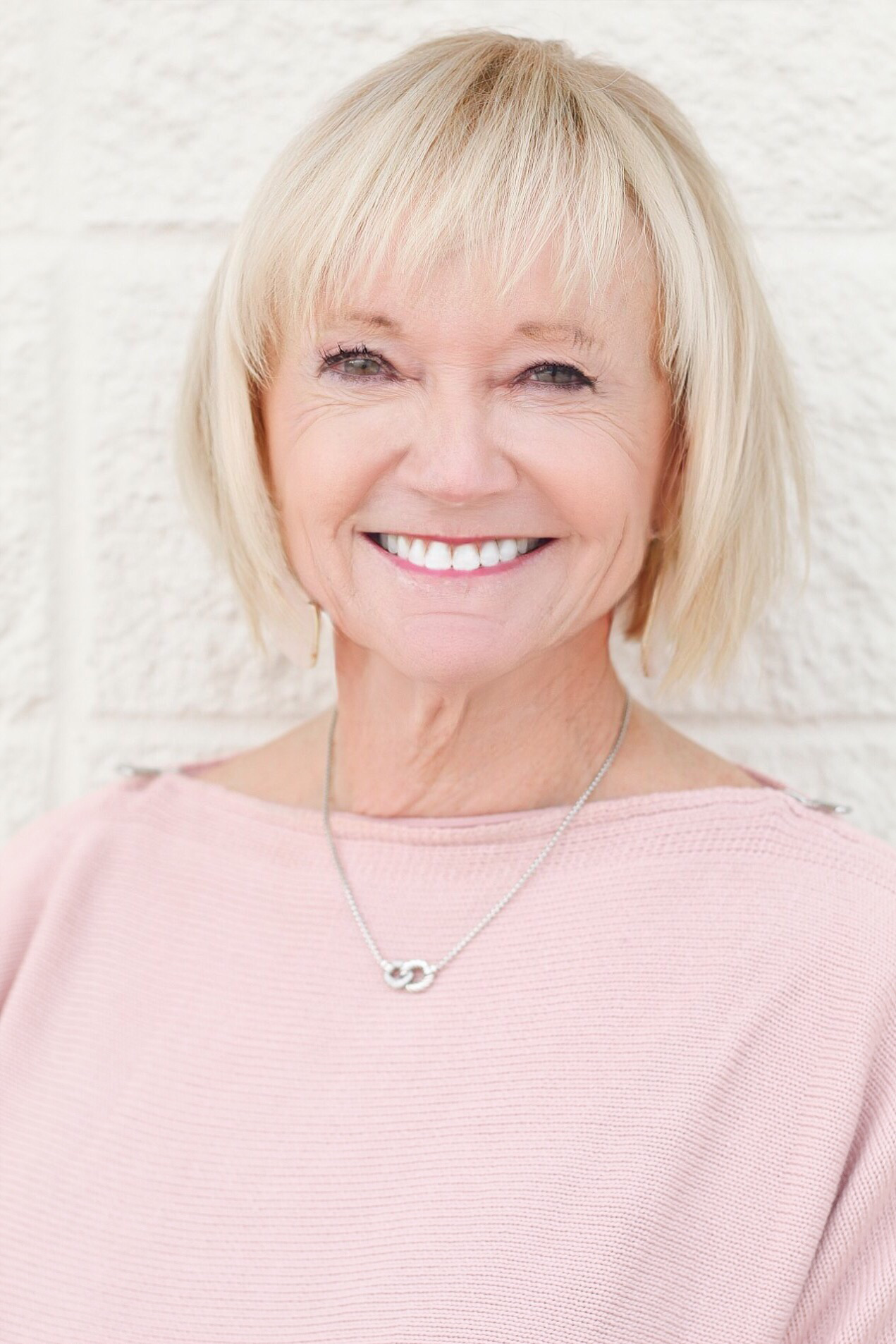 by Betsie Gambel
Founder, Gambel Communications
Now that we are vaccinated and restrictions about gatherings eased, I thought it might be helpful to offer a refresher on networking. Afterall, it's been over a year since we have had a chance to non-Zoom network, so our social skills may be a bit rusty.
Many people call me a "networker extraordinaire," and while I appreciate that portrayal, I am the first to admit that networking takes work. You don't acquire a "Rolodex" in the thousands without perseverance.
And what better time to hone your affable attributes than a waning pandemic? Much like social media platforms today, networking "in the flesh" requires a certain strategy. No, it's not just schmoozing, but rather a deliberate art with a projected outcome. Call it "schmoozing with benefits," if you will. Years ago author Ilise Benum crafted her "Art of Schmoozing" list, and I have shared it with staff and emerging business leaders countless times. Here is my variation of that list.
Be discriminating

. While it might seem like things are opening at a snail's pace, we are making progress with more and more events happening, from Chamber business card exchanges to professional development workshops to exhibitions at museums. Pick and choose those that are most aligned with your business and lifestyle goals, as well as your COVID comfort level. Do background research on who will be at the event and make a point to introduce yourself to relevant business contacts or potential clients. Also check what pandemic precautions are in place.

The event is secondary

. Arrive before the event begins and stay after it ends. This is when the real opportunities occur. Same holds true for social events like galas. Attending the more intimate patron

party – even if virtual – can

be much more beneficial than the all-inclusive main event.

Begin conversations

. Discuss topics of interest. How 'bout Drew's retirement? What restaurants are open in the French Quarter? How do you feel about the proposed Jazzland, Fat City and River District Neighborhood projects? Take your cues from social media; talking only about yourself and your business can be boring. Get down to business once you have established a rapport.

Circulate

. Don't feel the need to stay with one conversation or in one place (for me it is usually anchoredat the entrance). Make your way around the room, at least one full circle. This is why getting to a meeting or event before it starts is important. This should be easy since we are all yearning for hugs, handshakes or fistbumps, having been isolated for months.

Don't sit with people you know.

Tread down uncharted waters. Introduce yourself to each person at the table and exchange business cards as appropriate. Make the contact count. You don't want to end up with a stack of cards that you toss when you get back to the office.

Eat your heart out.

Food is a great way to begin a conversation. What's good on the buffet? May I help you juggle your plates? Oh, no-not another chicken dish! Food lines are often less intimidating than approaching a group.

Contact is more important than contacts

. Sure, collecting business cards may give you a sense of accomplishment, but it is what you do with them that is important. Add them to your Outlook (or better yet use an app such as Business Card Reader); shoot them an email; and for those with the most promise, steward the relationship by sending articles of interest, scheduling coffee, or inviting them to your office. Follow up to maximize your valuable networking time.

Bond through social media.

Connect with your new contacts on Linked In, Facebook, Twitter, Instagram, Clubhouse, and other social media platforms. If used strategically, you can learn a lot.

Have business cards (and pen) easily accessible.

Load your pockets, place in a nametag protector or in an outside flap of your purse. It is more efficient to do the exchange right then and there. Or keep your phone handy and enter contact info right away. There's no time like the present.

Take notes

. Whether it is about the speaker or reminders about whom you meet, notes are wonderful memory joggers and can serve you well when you follow up. Use your Smart Phone's recording feature or notes app, or if you prefer the written word, tuck a notepad in your pocket to make it easy.

Be memorable

. Wear something distinctive like a colorful face mask, tie, or hat. This serves as a conversation starter and as the subject of any follow up communication ("I was the one wearing the fleur de lis face mask"). Other ways to be memorable are to sign on as an event sponsor, ask to introduce the speaker, say the blessing, lead the Pledge of Allegiance or even ask a question during Q and A.

Listen and ask questions

. Yes, have your elevator speech ready but more importantly learn about your new contact. Take cues and respond. Can you fulfill each other's needs? Can he/she introduce you to people you may want to know? What do you have in common?
While the opportunities for COVID connectivity may still be a bit lean, they are getting better each day. By all means, be careful and follow protocols in place. When you finally do go out and about, you will be ready with these networking nuggets.
"The mayor of New Orleans is killing small business," said Power Poll member Roger Villere, a political consultant and former chairman of the Louisiana Republican Party. "Florida, Mississippi and Texas are open for business, and we are shut down in New Orleans? It makes no sense!"
But Power Poll member Allison Plyer, chief demographer for The Data Center, says it's suppressing the pandemic – not relaxing rules – that will improve the economy.
"Harvard studies using detailed consumer expenditure data found that lifting restrictions didn't drive economic recovery and that resolving the pandemic will be key to boosting consumer confidence and spending," Plyer said. "Lifting restrictions will only increase the virus' ability to spread and mutate and thus elongate our economic recovery/rebuilding."
There was some consensus, however - even as vaccinations increase and new coronavirus cases decrease - that Louisiana should not drop its mask mandate.
Conducted online Monday through Thursday, The Times-Picayune Power Poll survey is not a scientific inquiry. But because it asks questions of the top Jefferson and Orleans parish influencers in business, politics, arts, media, non-profits and community affairs, it does afford a fascinating and non-partisan insight into the thoughts and opinions of those who steer the region. Of 369 Power Poll members surveyed this week, 99 voted for participation rate of 27%.
On a more obviously politically matter, most respondents predict Troy Carter will defeat Karen Carter Peterson for the 2nd Congressional District seat that Cedric Richmond resigned in January.
And in a question testing preference, almost as many say Carter should win.
The election is April 24.
Power Poll Members: Do you have a friend or colleague who should be on Power Poll? Please invite them to join!
About Power Poll: Power Poll asks questions of the most powerful, influential people in U.S. cities. It is not a scientific survey. But because the people responding to the surveys comprise the leadership structure of their cities, the results afford a fascinating glimpse into the thoughts, opinions, and beliefs of those in a position to make change. Power Poll is distinctly nonpartisan.