New Orleans, Jefferson Parish leaders get high marks for managing coronavirus pandemic
As COVID-19 infections rise again, few blame LaToya Cantrell, Cynthia Lee Sheng
Few people who shape the region's agenda blame New Orleans Mayor LaToya Cantrell or Jefferson Parish President Cynthia Lee Sheng for rebounding COVID-19 cases beginning in June. In fact, more than three quarters of New Orleans Power Poll members say Cantrell and Lee Sheng are managing the pandemic "very well" or "well."
The two administrators have struck different tones in trying to corrall the coronavirus, with Cantrell cracking down early, often and forcefully. Lee Sheng took a more measured approach, and didn't order masking in public until well after Jefferson Parish's COVID-19 cases surpassed New Orleans' count on May 9. Yet their negative grades for pandemic management were similarly low: 23 percent of survey respondents say Cantrell is performing "poorly" or "very poorly;" 18 percent said the same of Lee Sheng.
The vast majority of Power Poll members, 89 percent, said they themselves wear a mask in public, a percentage sure to comfort government leaders and public health officials who urge masking, social distancing and handwashing to avoid infection.
Conducted online Monday through Thursday, the Power Poll survey is not a scientific inquiry. But because it asks questions of the New Orleans area's top influencers in business, politics, arts, media, non-profits and community affairs, it does afford a fascinating and non-partisan insight into the thoughts and opinions of those who steer the region. Of 428 New Orleans Power Poll members surveyed this month, 85 responded for a rate of 20 percent.
Jefferson has recorded more COVID-19 cases than any other Louisiana parish, easily eclipsing No. 2 Orleans Parish. That wasn't always the case: New Orleans suffered early, and its infection rate didn't slow appreciably until mid-April as Jefferson's numbers began rising faster.
That might explain the different approaches of Cantrell and Lee Sheng. The New Orleans mayor jumped on the issue in March, condemning large gatherings, extraneous trips outside the home and unmasked activity in public. At times she has ordered greater restrictions for New Orleans than Louisiana Gov. John Bel Edwards counseled for the state as a whole.
"Don't look for ways for the rules to not apply to you," Cantrell said March 20. "Do not look for ways to be an exception. Stay at home."
Lee Sheng's first sought to assess and protect her own administration's workforce, to stand up testing sites for the public and to help businesses stay afloat. She waited to July 1 to mandate masks for anyone entering a business.
"There's something different going on now," she said June 29. "I will aggresively pursue businesses that just are not going to abide by this order."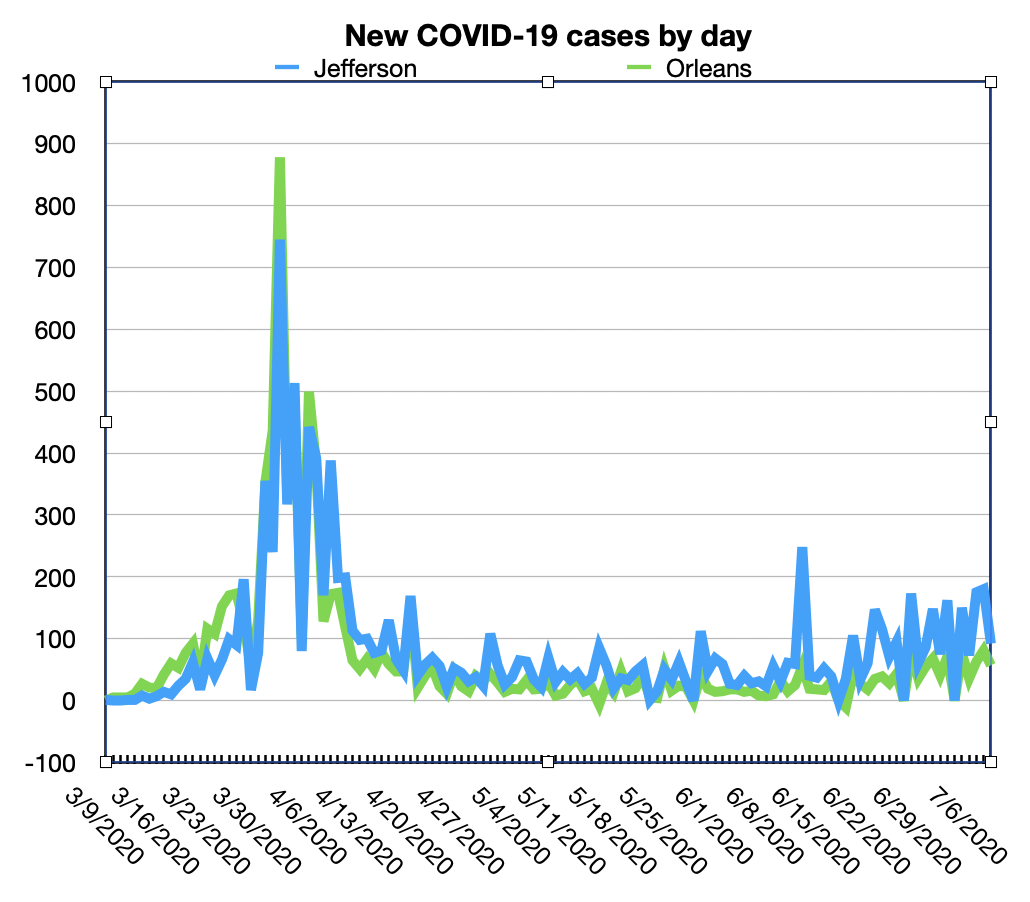 Power Poll Members: Do you have a friend or colleague who should be on Power Poll? Please invite them to join!
About Power Poll: Power Poll asks questions of the most powerful, influential people in U.S. cities. It is not a scientific survey. But because the people responding to the surveys comprise the leadership structure of their cities, the results afford a fascinating glimpse into the thoughts, opinions, and beliefs of those in a position to make change. Power Poll is distinctly nonpartisan.
Corporate Sponsor
We thank the following organizations for their support of Power Poll. Learn more about becoming a sponsor here.