New Orleans influencers split on short-term rentals, not so much on Plaza Tower
Power Poll also asked about Louisiana's recall law, the election for governor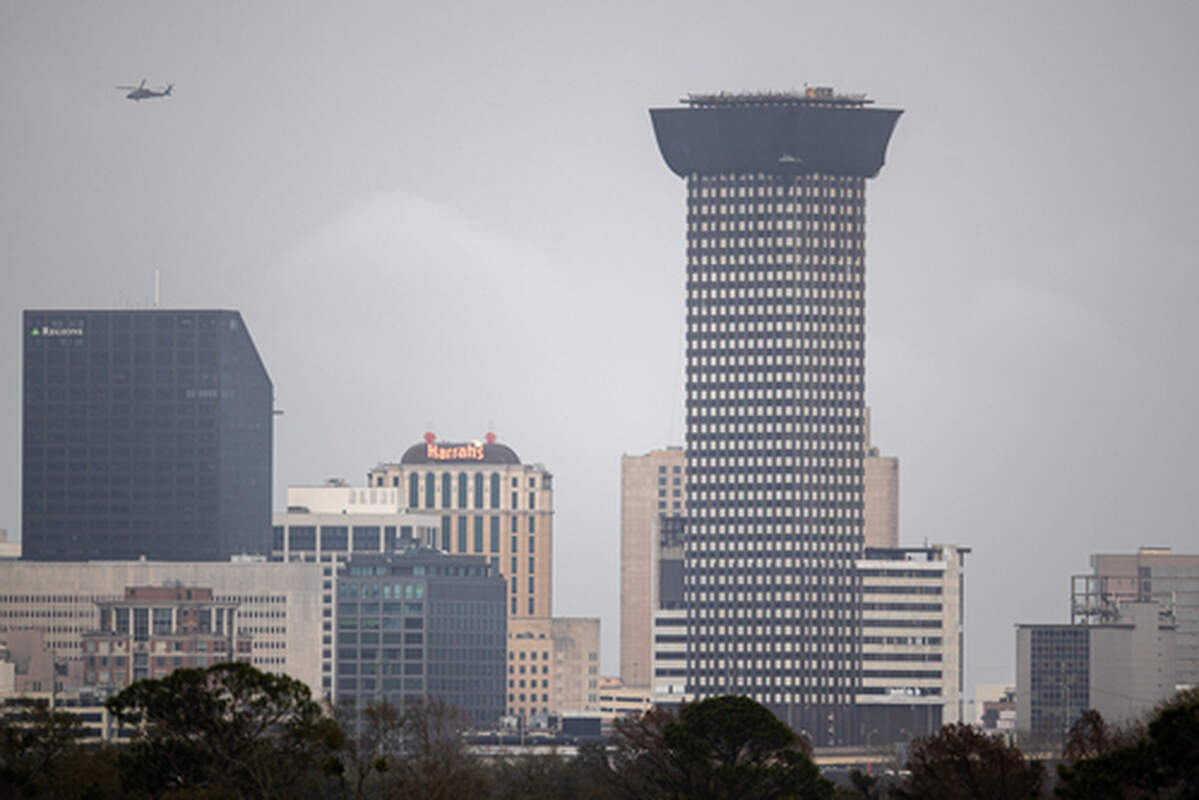 Short-term rental properties represent the latest rope in New Orleans' longstanding tug-of-war between preservation and progress. They divide affordable housing advocates from free market advocates, neighborhood defenders from property rights proponents, and they are vexing the City Council as it tries to rewrite its law after a federal court declared parts of the ordinance unconstitutional.
They split Power Poll New Orleans members, too. In this month's poll, about the same number of respondents favor unlimited short-term rentals in residential areas as do favor a total ban. Similarly, the options one rental per block and one per square block received about the same support. "Other" and "don't know" weren't far behind.
Underlying the tug-of-war are economic issues.
"New Orleans' economy is tourism, correct? Then to limit short-term rentals flies in the face of that fact. A more logical response would be to identify the tourist areas and allow short-term rentals in and near those areas," said Jeffrey Smith, founder and design principal at Holly and Smith Architects. "The win-win is investment in underutilized areas near our tourist centers that would help restore our cherished historical properties and add to our tourism dollars."
Asali Ecclesiastes, CEO of the Cultural Arts Center, says the short-term rental debate detracts from the affordable housing challenge. But there might be a benefit in linking them.
"Add a tax to each rental for a much-needed affordable housing fund to start rehabbing the almost 20,000 vacant and blighted properties owned by the city," she said. "Win-win-win!
One of the most striking blighted properties in New Orleans, albeit a commercial one, is the Plaza Tower, the vacant, 45-story monolith that is shedding parts at Loyola and Howard avenues. There's a move afoot to classify it as an official landmark, which would give it some protection and subject the owner to fines for neglect, but most Power Poll members dismiss that designation.
"The Plaza Tower is a towering blight and scar on the face of this city. The previous owner has done nothing to improve the building, which is literally falling apart," said WWL-TV news director Keith Esparros. "While the city threatens and fines homeowners for violations, those who own eyesores like the Plaza Tower and the Lindy Boggs Medical Center, among others, are treated more favorably. Those buildings are allowed to disintegrate before our eyes with seemingly no intervention by the city."
Indeed.
"Owners should pay heavy fines for letting buildings decay and rot before our eyes," said Betsy Threefoot Kaston, former president of Jewish Family Services of Greater New Orleans. "It is time for New Orleans to clean itself up for the citizens and the tourists."
Here's a remedy that would address two issues at once:
"Plaza Tower should be made into City Hall," Ecclesiastes said, "and the [local government's] current location should be leased at very exorbitant rates to the developers who have been salivating over it for decades, pressuring leaders to vacate it for their benefit."
We also asked this month about a bone of contention in the effort to recall New Orleans Mayor LaToya Cantrell and about Louisiana's quadrennial election for governor, this year with no incumbent on the ballot.
Recall proponents generally want a lower percentage, whereas supporters of the targeted official generally argue for a higher percentage. Louisiana now has different standards depending on the number of qualified voters in an election district; in New Orleans, it's 20%.
Attorney General Jeff Landry is generally considered to have the upper hand for governor at this point, although the Power Poll favorite, with 37% of votes, is Shawn Wilson, former transportation secretary in Gov. John Bel Edwards' administration. To be sure, Wilson faces a rocky road to victory, being a Black Democrat in a state where White Republicans such as Landry have had more success in statewide races.
But the race keeps morphing. While this poll was still open, for example, Stephen Waguespack, president of the Louisiana Association of Business Industry, let it be known he, too, is running.
The signup period for the ballot is Aug. 8-10. The primary is Oct. 14, the runoff Nov. 18.
Power Poll Members: Do you have a friend or colleague who should be on Power Poll? Please invite them to join!
About Power Poll: Power Poll asks questions of the most powerful, influential people in U.S. cities. It is not a scientific survey. But because the people responding to the surveys comprise the leadership structure of their cities, the results afford a fascinating glimpse into the thoughts, opinions, and beliefs of those in a position to make change. Power Poll is distinctly nonpartisan.
Corporate Sponsor
We thank the following organizations for their support of Power Poll. Learn more about becoming a sponsor here.