Louisiana coronavirus vaccine rollout could stand to improve, Power Poll says
Also: Here's how we'll spend a paradeless Mardi Gras
Despite uneven demand and fitful supply, the coronavirus vaccine rollout in Louisiana is garnering decent marks from influential people surveyed by The Times-Picayune Power Poll. Almost half the respondents gave the effort a B grade, and one third gave it a C.
"The problem with the vaccine rollout in Louisiana (and other states) is public confusion," said Ron Faucheux, president of the Clarus Research Group. "People are having great trouble trying to understand the process and where to go."
"The lack of supply in the local area caused a lot of frustration for persons 70 and older," lawyer William Aaron said. "Many who were scheduled to be vaccinated had their appointments cancelled. Others couldn't even get an appointment."
Presenting sponsor
The Trust Crisis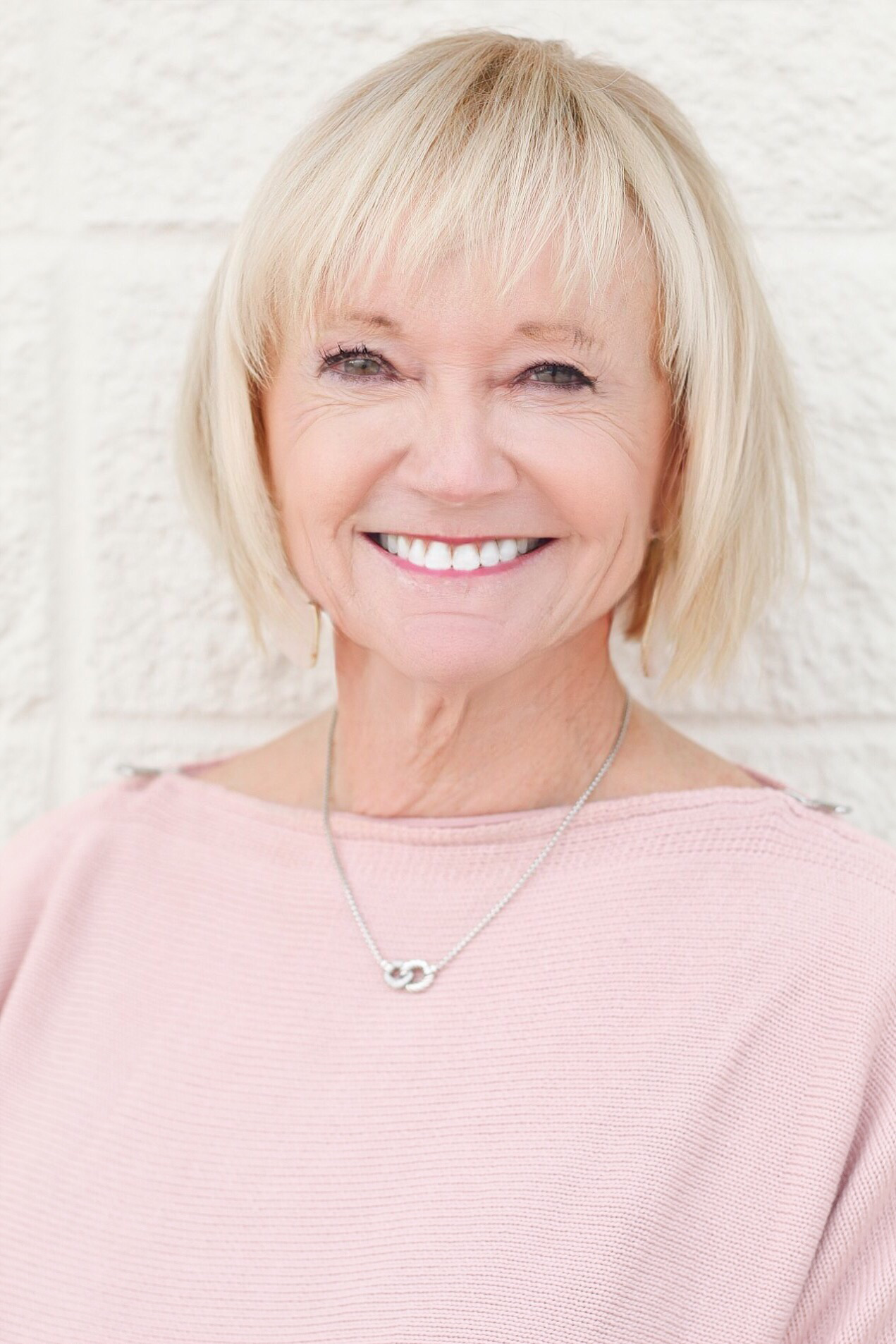 by Betsie Gambel
Founder, Gambel Communications
"Trust is like the air we breathe-when it's present, nobody really notices. When it's absent, everyone notices." Warren Buffet
Perhaps one of the most prevalent adjectives describing 2020 and now 2021 is "unprecedented." We have faced not just a worldwide pandemic, but have also endured racial and social injustice, political divisiveness, a brutal assault on democracy, and job loss leading to a recession.
These concurrent forces have mounted an overwhelming lack of trust in all areas of society, including media; business and political leaders; scientists; medical professionals; government; and even friends, family, and social media connections. This "trust crisis" is pervasive and one that communicators and our country's leaders should take seriously as brand reputation is, indeed, at stake.
So how does one earn and preserve trust? Fundamentally, you must steward your trust factor, especially during a crisis. Follow these tenets to build confidence in your constituents while protecting your brand.
Be truthful.
When a crisis hits, the reaction of corporate leaders is often to remain silent in hopes that the matter will fade. However, this is not the reality; in fact, those impacted may question the lack of information and create their own versions, making matters worse. This strategy applies even when the news is difficult. We recommend being upfront in order to control the conversation. Speaking truthfully from the get-go is paramount, even if the statement explains that you do not know all the details. With consistent, responsive messaging comes trust.
Own the situation.
To that end, the spokesperson, at least initially, should be the ranking authority such as a political/elected leader, company president or CEO, general manager, executive director, board chairman, school principal or business owner. As the story unfolds, experts-even public relations counsel as appropriate- may be brought in to support the messaging all the while retaining the initial spokesperson as the "face" of the crisis or issue.
Think of others.
In times of crisis, the gut reaction is often to go on the defensive, hiding behind the veil of "it's not our fault." Yet to build trust, you must have concern for those affected. Of course, you are anxious about protecting brand reputation, but this can work in tandem with being accountable, taking responsibility, and thinking of others.
Show your feelings.
COVID deaths put many healthcare institutions in the limelight. Communicators who delivered the tragic news best were those who were not only empathetic but also solution oriented. Convey your message from the heart. Whether the loss of a loved one or the loss of a job, showing you understand with compassion can go a long way in building trust.
It is said that trust is the single most valuable asset we have: trust of your clients, your constituents, your community, your family, your friends. According to crisis expert Donovan Roche, "…trust is hard to earn, challenging to maintain and incredibly difficult to regain if lost-especially in times of crisis."
Gambel Communications is an award-winning, full-service communications firm based in New Orleans with clients across industries throughout the Gulf South. ​Named by the Small Business Administration as a champion woman-owned business for the Southern district. Gambel works collaboratively with its clients to define and achieve their goals. Founder Betsie Gambel and CEO Amy Collins have deep roots in the region and a successful track record of client success.
The firm has been recognized by an array of national and regional organizations for its excellence and business growth including Goldman Sachs 10,000 Small Businesses, Louisiana Economic Development, Women's Business Enterprise Council, PR Newswire, the Public Relations Society of America, and many more regional organizations and media outlets. Gambel Communications is the publisher of The New Orleans 100.
Who's chiefly responsible? More than a half say the federal government, more than a third say the state government. Only 9% say health care providers such as hospitals and pharmacies.
"The vaccine rollout has suffered from lack of a national plan and response to the pandemic. It seems that the federal government focused on the vaccine development process to the detriment of implementation," said Sondra Brown, president of Market Dynamics Research Group. "I am hopeful that we will see greater coordination, transparency, and focus on process and logistics in the coming weeks. As all business people know, a stellar product without an equal emphasis on the process and people needed to distribute/market/sell said product, is a recipe for failure."
But as some big picture people like to say, this is a marathon – not a sprint.
"I think it's too early to determine the rollout of the vaccine," said LaVerne Toombs, executive director of the New Orleans Regional Black Chamber of Commerce. "Like anything else, we have to work out the problems and reevaluate for the process to be a success. I will give it another two weeks to determine who is at fault.
Conducted online Monday through Thursday, The Times-Picayune Power Poll survey is not a scientific inquiry. But because it asks questions of the top Jefferson and Orleans parish influencers in business, politics, arts, media, non-profits and community affairs, it does afford a fascinating and non-partisan insight into the thoughts and opinions of those who steer the region. Of 365 Power Poll members surveyed this week, 83 voted for participation rate of 23%.
And now for something completely different: With parades canceled, how do we plan to spend Mardi Gras?
The obvious takeaway on this question is that your Power Poll correspondent needed to offer more choices. Almost half of the respondents picked "other" over four options that were presented.
The spontaneous "house float" movement has captivated the region, to be sure. But only 10% of respondents said they plan to spend Fat Tuesday touring them.
"Not only is the Krewe of House Floats uniting New Orleanians just as Mardi Gras does, but it is inspiring entrepreneurship to meet the needs and opportunities of Carnival 2021," said Betsie Gambel, whose Gambel Communications, along with The New Orleans 100, is a Power Poll sponsor. "From Orpheus' sale of its signature flowers to Plush Appeal- The Mardi Gras Spot's responding with more decorative inventory for DIY artists to Camellia Beans' planned activation of a house float with its nonprofit partner NOCCI, the spirit of Mardi Gras reigns."
Almost as many said they plan to costume and stroll the French Quarter, Tremé, Faubourg Marigny, Bywater, neighborhoods that in years past have been Mardi Gras spectacles. But let's be careful around crowds, folks, lest we catch the virus or receive a social distancing citation from the New Orleans Police Department.
"Something tells me there will be a lot of people in costume filling streets, and putting city leaders and the NOPD in a very delicate position," said Keith Esparros, WWL television news director.
So rest up, put your red beans and rice on to simmer for supper, get some Popeyes fried chicken for lunch and enjoy the day.
"Happy Mardi Gras!" said Tommy Cvitanovich, co-owner of Drago's Seafood Restaurant. "Now pass the king cake."
About Power Poll: Power Poll asks questions of the most powerful, influential people in U.S. cities. It is not a scientific survey. But because the people responding to the surveys comprise the leadership structure of their cities, the results afford a fascinating glimpse into the thoughts, opinions, and beliefs of those in a position to make change. Power Poll is distinctly nonpartisan.