LGBTQ+ health care veto, covering canals, Essence and Saints
Most side with governor over Legislature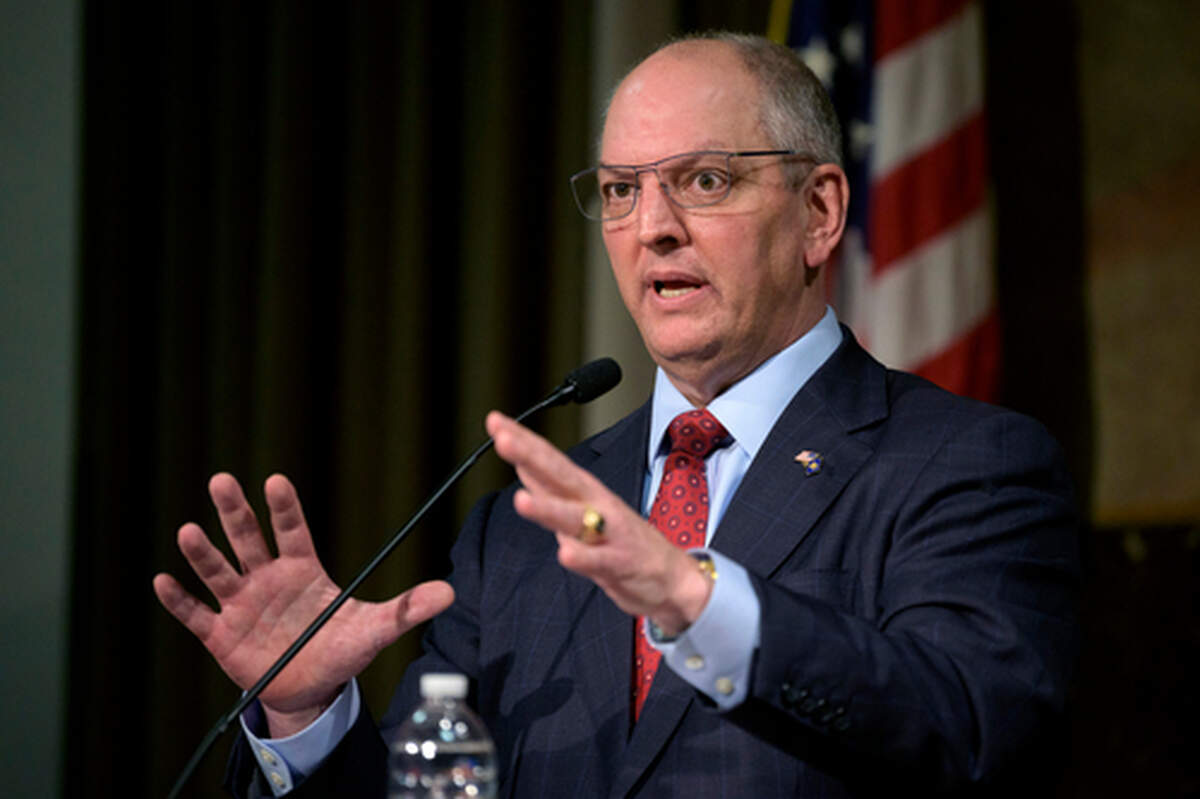 Most New Orleans Power Poll members agree with Louisiana Gov. John Bel Edwards' veto of the Legislature's ban on gender-affirming health care for transgender youth. One third agree with the Legislature.
"Withholding this necessary medical intervention will lead to adverse effects such as increases in suicides amongst our transgender youth. Every medical society acknowledges these treatments as medically necessary, so what gives?" said Dr. MarkAlain Déry, chief innovation officer at Access Health Louisiana. "Oh, right, we live in a society where the elites distract us by social/wedge issues.
"As LBJ once said (and I paraphrase), if you can distract people so that they hate others, they won't notice that you are stealing from them. And that's what is happening here. Are our leaders focused on the poverty in LA? Or addressing climate change? Are they even attempting to address the horrific housing and food insecurities in this state? No. Distract by hating one of the most vulnerable groups in our society."
The act's sponsor, Rep. Gabe Firment, R-Pollock, says it protects children from life-altering medical procedures before they're of an age to make educated decisions about whether to receive that care. The House approved it 75-25, the Senate 29-10.
Edwards, a Democrat, says the measure harms a "very small, unique and vulnerable group of children."
On Friday, it was announced that legislators had voted to return to session to consider overriding the veto. The session begins Tuesday.
Covering canals
On a local matter, about half of the respondents to this week's Power Poll think the government should let developers enclose drainage canals, lease the surface and share the lease revenue with the government. It's an audacious idea that has been studied in recent years by Jefferson Parish, where one prominent proponent says it would cost taxpayers nothing.
But Jack Sweeney, a campaign coordinator, says covering canals "is a proven loser for managing stormwater. Building on top of covered canals is probably the only idea worse than covering open canals.
"We should instead focus on incorporating stormwater management into expanded access to green space with smart blue/green infrastructure design, beautifying neighborhoods while providing access to recreational space and limiting the risks of flooding at the same time."
Liana Elliott, director of policy and operations for New Orleans Mayor LaToya Cantrell, seems to agree.
"Further privatizing our water management infrastructure is the wrong way to live with water; we should be leaning into what these places already are and making them actual amenities for our communities that connect people directly, visibly and tangibly with the reality of our relationship to water," she said. "Hiding water under or behind concrete disconnects us from this reality, and would miss a huge opportunity to turn critical blue-green infrastructure into amenities that offer space for recreation, socialization, and education."
Most Jefferson Parish canals are open. Most in New Orleans' east bank crescent are enclosed, although without buildings on top of them.
Essence, Saints
Elsewhere, the 2023 Essence Festival of Culture offered a broad range of musical acts, panel discussions and speeches, and one flap over shutting down a local bookstore's author event. Power Poll respondents offered a mixed review.
And with a new quarterback in town, how will the New Orleans Saints fare? More than half of the Power Pollers predict a winning season.
Power Poll Members: Do you have a friend or colleague who should be on Power Poll? Please invite them to join!
About Power Poll: Power Poll asks questions of the most powerful, influential people in U.S. cities. It is not a scientific survey. But because the people responding to the surveys comprise the leadership structure of their cities, the results afford a fascinating glimpse into the thoughts, opinions, and beliefs of those in a position to make change. Power Poll is distinctly nonpartisan.
Corporate Sponsor
We thank the following organizations for their support of Power Poll. Learn more about becoming a sponsor here.