Jazz Fest food favorites of Power Poll New Orleans members
Also: The challenge of bike lanes; hospital sales; and West Jefferson growth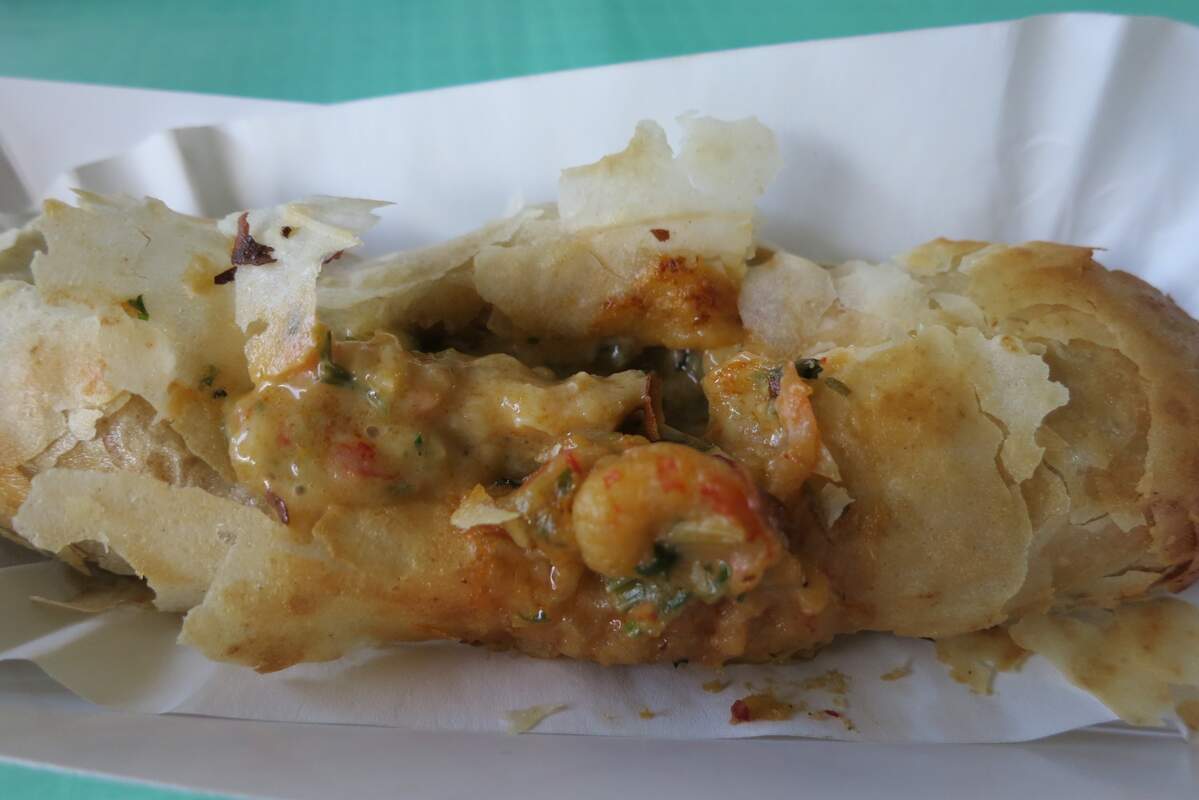 Don't mess with my bike lanes, my fried soft-shell crab po-boy or my crawfish strudel.
That was the message that Power Poll New Orleans members delivered this week. We asked about bicycle lanes, West Jefferson development prospects 10 years after the Huey P. Long Bridge expansion, LCMC Health's purchase of three local hospitals and Jazz Fest food favorites, which generated the most passion.
With 58 food and drink vendors at the 2023 New Orleans Jazz & Heritage Festival, naming all the choices in Power Poll might have broken our server. So we listed just 10 – and took heat for it.
"That … question is so unfair. Each of the dishes is delicious," said general manager Schuyler Williams of WBOK radio. "What I choose depends on how I'm feeling the day I walk up to the stand, as well as the length of the line and the speed it's moving. I wish you'd included the Native American tacos and the snowballs!"
Of the 10 options in the poll, the Walker's BBQ cochon de lait boy took 15% of the vote, just ahead of Big River Foods' crawfish Monica at 14%.
To be sure, we also offered "don't know/not sure" and "other: I'll explain in the comments." Nine members chose the latter.
"Soft-shell crab po-boy is the best!" roared Magdalen Blessey "Mag" Bickford, managing member at the McGlinchey Stafford law firm, one of two Power Poll members to specify the Galley restaurant offering.
Kean Miller law partner Chuck Talley was one of three Power Pollers to trumpet Caluda's pièce de résistance: "Why is this limited? Crawfish strudel is the best!"
Nothing nuanced about these lawyers, eh?
Bike lanes
On a more deliberate topic, most Power Poll members think bicycle lanes are good for both New Orleans and Jefferson Parish, more so in the city than in the suburbs. Some people have recoiled at new bike lanes on Severn Avenue in Metairie and Whitney Avenue in Gretna, and New Orleans' relative density has caused friction between motorists and cyclists alike.
"Biking in New Orleans can be a harrowing experience. Potholes, parallel parking, broad indifference to traffic signals on top of the poor decision making of motorists constantly looking at one's phone are just some reasons," said Justin Nystrom, director of the Center for the Study of New Orleans at Loyola University. "Bike lanes make it definitely better. But the Lafitte Greenway shows what (safe) usage and economic development you can expect when cities incorporate bike- and pedestrian-only corridors."
"Bike lanes only work if they are consistent. Our area has them show up then disappear for stretches, which increases danger to riders and decreases efficiency," said Gary Hoover, executive director of the Murphy Institute at Tulane University. "The bigger issue is that the roads are in such disrepair that riding a bike is very difficult given the size of the potholes.
Health care
LCMC Health, one of the two dominant health care providers in the New Orleans area, is trying to fight off challenges from the Federal Trade Commission and the Justice Department to its acquisition of three Tulane hospitals from national chain HCA Healthcare.
Two thirds of Power Poll members think the purchase will benefit the region.
Go west
In the upper reaches of Jefferson Parish's West Bank, residents and economic developers are still waiting for growth 10 years after the government spent $1.2 billion to widen the Huey P. Long Bridge.
Will it come in the next five years? Slightly more Power Poll members say yes than say no, but the plurality is in the middle.
Final note
Bike parking at Jazz Fest is free. See you in the crawfish strudel line!
Power Poll Members: Do you have a friend or colleague who should be on Power Poll? Please invite them to join!
About Power Poll: Power Poll asks questions of the most powerful, influential people in U.S. cities. It is not a scientific survey. But because the people responding to the surveys comprise the leadership structure of their cities, the results afford a fascinating glimpse into the thoughts, opinions, and beliefs of those in a position to make change. Power Poll is distinctly nonpartisan.
Corporate Sponsor
We thank the following organizations for their support of Power Poll. Learn more about becoming a sponsor here.