Insurance subsidies favored in Power Poll
Half of the respondents think New Orleans allows too many short-term rentals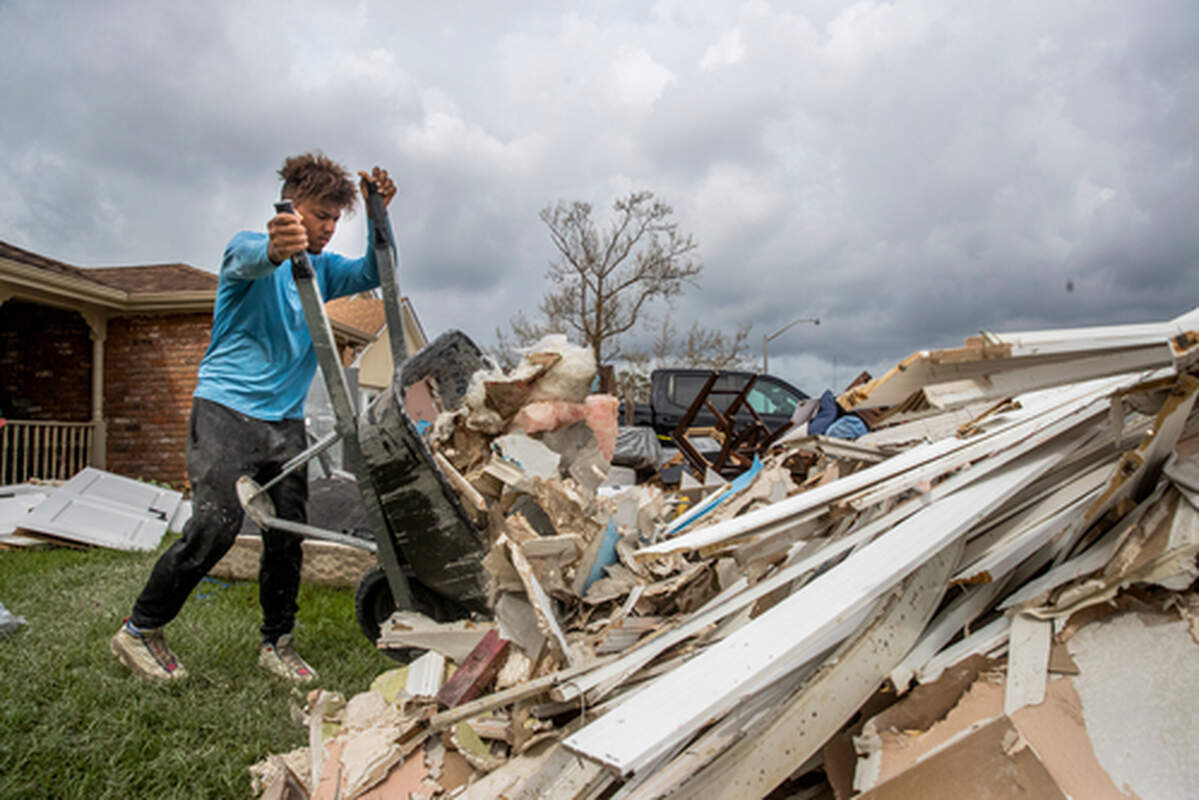 Desperate to rein in Louisiana property insurance costs, the Legislature agreed last week to dangle as much as $45 million in public money before private insurers in hopes of getting them to write policies in the state. Most New Orleans Power Poll members like the idea.
Multiple insurers failed or quit writing business in Louisiana after hurricanes Laura, Delta, Zeta and Ida inflicted catastrophic damage in 2020 and 2021. Backers of the public subsidy hope it will help 40,000 property owners find cheaper private coverage instead of relying on the quasi-public Louisiana Citizens Property Insurance Co., which by law must charge 10% more than market prices.
More than 68% of Power Poll members agree with the concept, but 17% disagree. HousingNOLA executive director Andreanecia Morris called it "wasteful corporate welfare" that won't end the crisis.
"Louisiana has to stop investing in private companies and entities to save its citizens. We must invest in ourselves and in our communities," she said. "By ensuring resources go to the people who need them most, we can move from a state of constant crisis to a state full of thriving communities where people are actually centered and given what they need."
The cost of the coast
On another cost-of-living issue, the Army Corps of Engineers, Entergy Louisiana and Jefferson Parish are looking to spend a collective $232 million -- $232,000 per capita -- not just to save Grand Isle but to keep it livable for its 1,000 residents. Almost half of Power Poll respondents think that's important, contrasted with about 33% who say it's not.
"Barrier island restoration is important not only to the residents of the island both those inhabitants on the mainland," said Tony Gelderman, co-owner of KCT Real Estate Ventures. "These islands act as a storm surge protector for mainland residents."
Politics, vacation rentals
On other issues in this month's Power Poll:
Power Poll Members: Do you have a friend or colleague who should be on Power Poll? Please invite them to join!
About Power Poll: Power Poll asks questions of the most powerful, influential people in U.S. cities. It is not a scientific survey. But because the people responding to the surveys comprise the leadership structure of their cities, the results afford a fascinating glimpse into the thoughts, opinions, and beliefs of those in a position to make change. Power Poll is distinctly nonpartisan.