In short term, at least, more police are key to reducing New Orleans crime, Power Poll says
In long term, poverty, racism, education, health care might be more important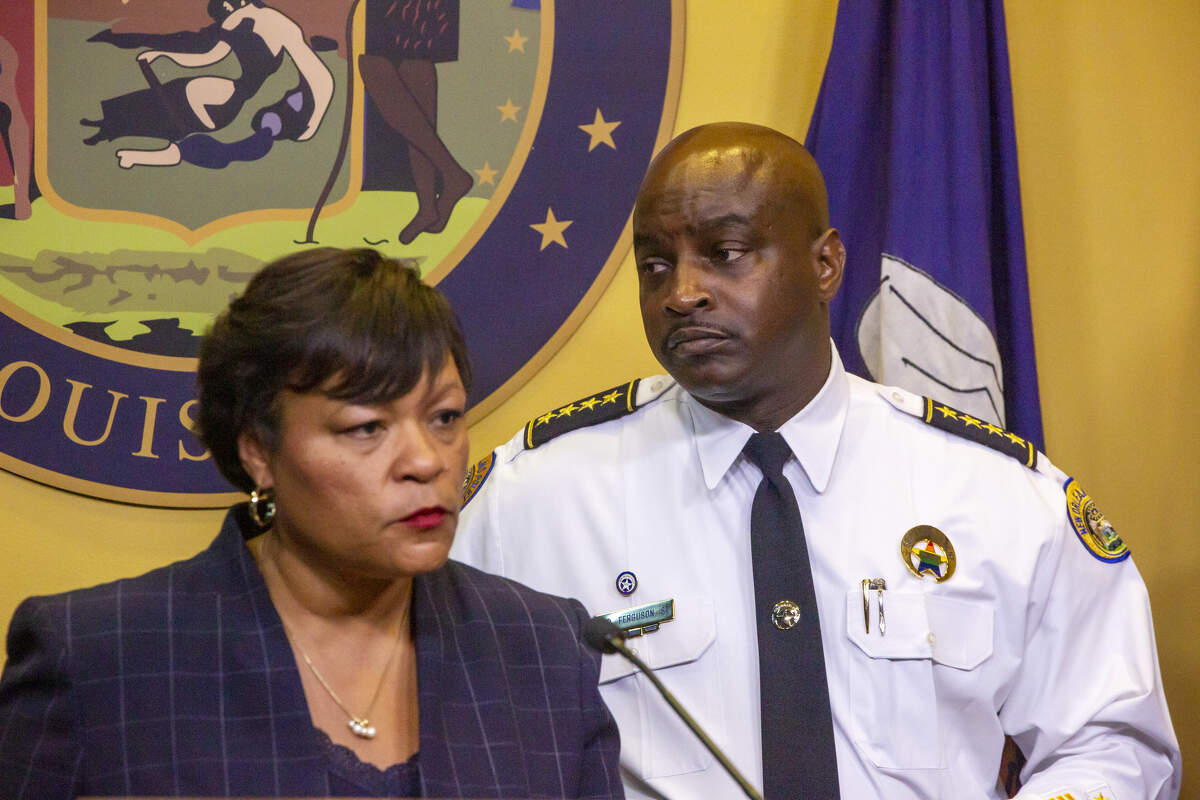 New Orleans Mayor Latoya Cantrell will register next week to run for a second term with her job approval at 62% and one big challenge: not another formidable candidate but public fear of crime in a year of unrelenting shootings and carjackings. How should she and other elected officials spend money to make the city safe?
Give more to the Police Department, according to The Times-Picayune Power Poll. Respondents to this week's survey ranked more officers No. 1 and other police resources No. 3. In between was spending on education. No. 4 was economic development, No. 5 was direct employment, No. 6 recreation and No. 7 "other."
Presenting sponsor
T

he Connectivity Quotient
by Betsie Gambel, Founder, Gambel Communications
The cornerstone of Gambel Communications is great connections. As a public relations firm, we were founded with a passion for putting people and ideas together. Throughout the years, the complexion of connections has changed, indeed broadened. From meet and greet networking events to social media platforms to the plethora of devices available to the pandemic's Zoom, society has countless ways to connect. To that end, connections are multi-layered and can be both physical and virtual.
The Connectivity Quotient (CQ) is a moniker which has been in the background of business for several years, but one we at Gambel think warrants being in the forefront, especially in these post pandemic times. Connections are the lifeblood of Gambel's public relations approach, and the CQ provides both qualitative and quantitative measures of its value. The Connectivity Quotient, and its other iterations such as Connection Index, reflects one's understanding of the importance of connections as well as one's ability to develop and steward those relationships.
While the Connectivity Quotient typically refers to the hardware end of technology- the devices one has access to in order to make and maintain connections efficiently and effectively- its importance has become a key factor in the world's infrastructure. A defining feature of the global economy, connectivity has been identified as one of the significant trends of the 21st century and claims a high ranking on many countries' policy agendas. The value of connectivity is a measure of how well connected one is in any given network and may consider the quality of that connection, the role one plays in that connection, and the cost and reliability of that connection.
Why is connectivity so important?
The Connectivity Quotient is the fulcrum of the social equation that balances powerful connections with meaningless relationships. Taking it one step further, depending on how CQ is understood and applied can even determine or predict one's success. CQ is not necessarily an exact number, but more of a gauge that you set and monitor.
The COVID-19 pandemic certainly shed light on the importance of connections. It was not long before we embraced Zoom over conference calls just to see faces and expressions. In the early days of the pandemic, is seemed that Zoom participants each were anxious to "raise their hand" to relay something personal. What they cooked in the Insta-pot. What Netflix series they were binging. What tip they had for entertaining the stay-at-home family. Not only did these chats break the ice, but they took us a closer step to developing relationships. To impact our own CQ, our job is to keep those dialogues going.
How do you make meaningful connections?
My friends and colleagues refer to me as a "networker extraordinaire." While that may be bit of an exaggeration, I must admit that I do love to get to know people in different ways. I recall one elevator incident in New York City with a distinguished male friend from the Northeast. We boarded the elevator at an upper floor of Barneys and by the time we were in the lobby, the passengers knew the whole story of my unique handknit scarf which someone had commented on. My friend gently pointed out that I did not have to tell my life story in the elevator. To this day I remember how natural it was to respond to a curiosity—even if it were just a scarf. I find that storytelling is often the beginning of a relationship.
I am not naïve enough to think that any of those elevator passengers would play a role in my success, but it is a good lesson in networking when a real connection that leads to a relationship is your goal.
How serious are you about CQ?
At our public relations firm, we take CQ seriously, routinely helping the staff and our clients understand the importance of making great connections. In fact, many clients seek us out to do just that-connect them with people who are key to advancing their goals. Whether with the media, civic groups, nonprofits, business and political leaders, or the person next door, connections are a key to our success. We even offer tips and tools to cultivate and steward relationships. Our "Art of Schmoozing" worksheet includes things like: Sit with new people at a business luncheon. Send emails after a networking event acknowledging meeting them and scheduling a follow up coffee. Comb the news and social media for people who have won awards, been promoted, or have a new job to send them a congratulatory letter. Tell a story; people remember stories over statistics any day. Introduce yourself by adding something clever to your name and title; give people a reason to remember you.
Business cards are still alive and well, even with technology. If you return to the office with a stack of business cards and let them sit on your desk, you may as well not have gone to the function. Use them to enhance your own CQ. Add them to your database. Follow your new connections on social media. Send them articles of interest. Continue the dialogue to convert an acquaintance to a relationship. Connections are not formed by accident, nor are they simply the result of affable personalities. A strong CQ requires work and stewardship.
While it is advisable to make the most of one's own connections, we also look to those we know and those they know for our success. Think of LinkedIn and how it tracks connections. The "do you know" exercise works nearly every time.
Think about your social media platforms. It is one thing to boast of 5,000 followers but the better number, the one that more strongly constitutes your CQ, is how many of those 5,000 you have a relationship with.
An exercise I adapted from the Goldman Sachs 10K Small Businesses Program is the Circle of Influencers. Draw a circle in the middle of the page (that is you) and extend lines out from the circle, each with an important association. These are your "go to" contacts. For example, I might have a financial advisor, attorney, political leader, nonprofit director, mentor, business idol, media professional, community activist, family member, friend, and so forth. These are the crux of your CQ, and your sphere of connections may fall under these categories.
How do you measure the impact of CQ?
Measurement includes both qualitative and quantitative analyses. Qualitative requires you to identify areas of importance. For the sake of conversation, let's say it is new business development. Layer your Circle of Influencers referenced earlier with your social media platforms, especially LinkedIn. Categorize those connections and develop a plan for each sector. Use your CQ to your advantage. How can your relationships support your new business goals? Ask for an introduction. Request a courtesy meeting. Host a get-together for mutual benefit. My experience is that people are happy to help, and even flattered that you have asked. Keep in mind that asking for help is a sign of strength, not weakness.
Next is quantifying CQ. How many in your network did you connect with? How many contacts did the initial ones lead to? How many new business meetings/opportunities arose from your connections? How many were successful? What was the financial ROI?
Now what?
Remember, CQ is serious business. While measurement is part of CQ, do not dismiss the indirect value of great connections such as the strength of your personal brand. Self-marketing. Community involvement. Quality of life. Friendships.
In summary, connectors are people specialists who have the ability to convert an acquaintance to a relationship. They thrive on putting people together. They are often the instigators, the ones who bring groups together and keep them together. They have their fingers on the pulse of what's going on. People with a strong CQ are typically social beings who are dedicated to stewarding their current relationships and cultivating new ones.
A strong CQ is not reserved for outgoing people. With the numerous devices and platforms at our fingertips, even the shyest of the shy can shift the balance of the social equation from meaningless relationships to powerful connections.
References
Smith, Carter F., 2007-2008. Various blogs on Connection Quotient.
World Bank Group, Japan G20 Development Working Group. 2019. Infrastructure Connectivity.
"More well-trained police officers is key to combating crime and protecting our citizens across the city," said Ruthie Frierson, founder of Citizens for One Greater New Orleans. "At the time of Katrina, we had 1,600 police officers, today a bit above 1,100."
"Short-term immediate necessity to combat crime is to hire and train more police officers," agreed Jefferson Parish School Board member Sandy Denapolis-Bosarge. "With more law enforcement presence on the streets in high-crime areas, this should lower New Orleans' violent crimes."
Note that preface: "short term." More police resources might well help catch people who have already committed crimes, but the broader issue is tamping down the impulse to commit crime in the first place.
"Crime is generally a result of deep poverty fostered by racism. There is no single panacea" said the Rev. Bill Terry, rector of St. Anna's Episcopal Church near Tremé. "A sweeping systemic plan including economic development, early and robust childhood education and community engagement will over time reduce crime. It will take a substantial long-term investment. Do we have both the moral and economic will?"
Several respondents agreed with Terry.
"Equitable access to a great education, great health care and economic opportunity are critical to our region's success," said Michael Williamson, president and CEO of United Way of Southeast Louisiana. "But our current systems and approaches don't allow for that and are outdated."
Conducted online Monday through Thursday, The Times-Picayune Power Poll survey is not a scientific inquiry. But because it asks questions of the top Jefferson and Orleans parish influencers in business, politics, arts, media, nonprofits and community affairs, it does afford a fascinating and non-partisan insight into the thoughts and opinions of those who steer the region. Of 341 Power Poll members surveyed this week, 89 voted for a participation rate of 26%.
Cantrell also is trying to move City Hall. Her preference was into Municipal Auditorium, but opponents seem to have crippled that initiative.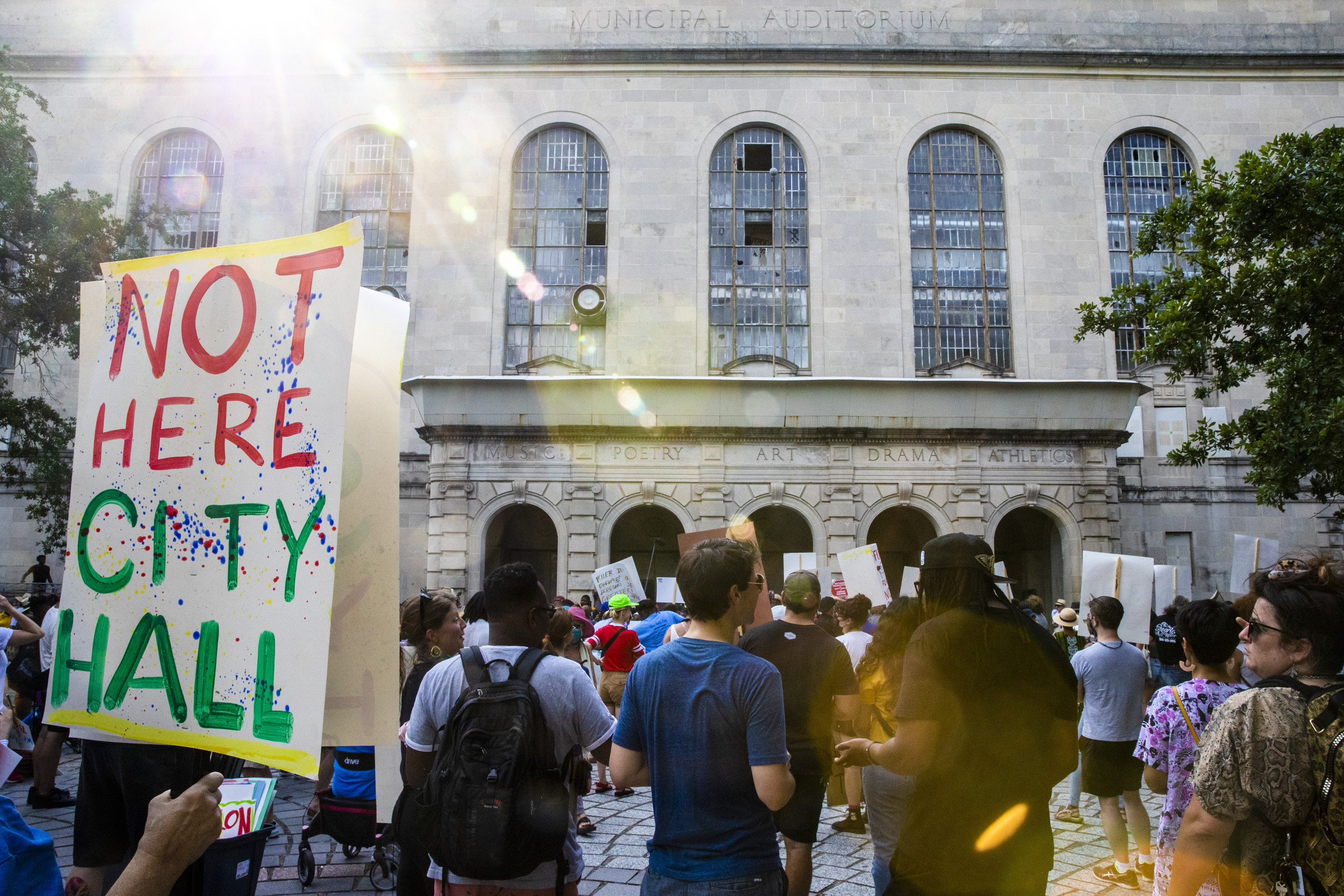 More than 60% of Power Poll respondents say City Hall should remain where it is, either with extensive improvements to the exiting building or a new building on same site. A minority favored Municipal Auditorium, New Orleans East or some other site – perhaps the Central Business District?
"City Hall and the adjacent civil courts should be relocated to one or more existing office buildings in the NOLA CBD that have sufficient parking to accommodate visitors and can be renovated at a reasonable cost," lawyer William Aaron said.
Power Poll respondents split on the advisability of allowing a $325 million casino complex in the Oak Harbor area near Slidell. About one third said the New Orleans would be better off with the casino, about one quarter said worse off and 44% said they were unsure.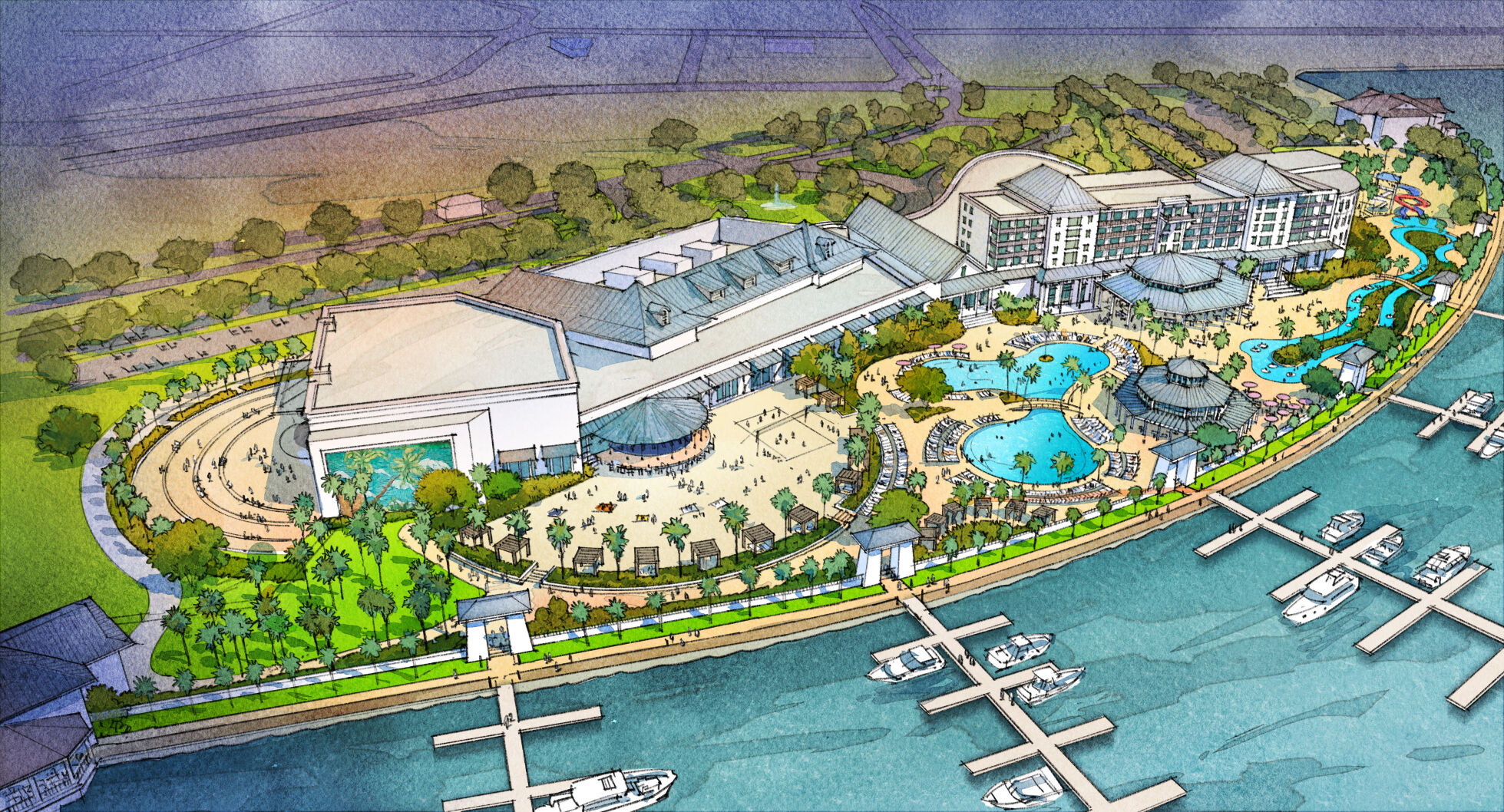 About Power Poll: Power Poll asks questions of the most powerful, influential people in U.S. cities. It is not a scientific survey. But because the people responding to the surveys comprise the leadership structure of their cities, the results afford a fascinating glimpse into the thoughts, opinions, and beliefs of those in a position to make change. Power Poll is distinctly nonpartisan.