Here's how LaToya Cantrell can regain her mojo, and Louisiana can improve its economy
Also: What New Orleans area leaders think of Supreme Court abortion decision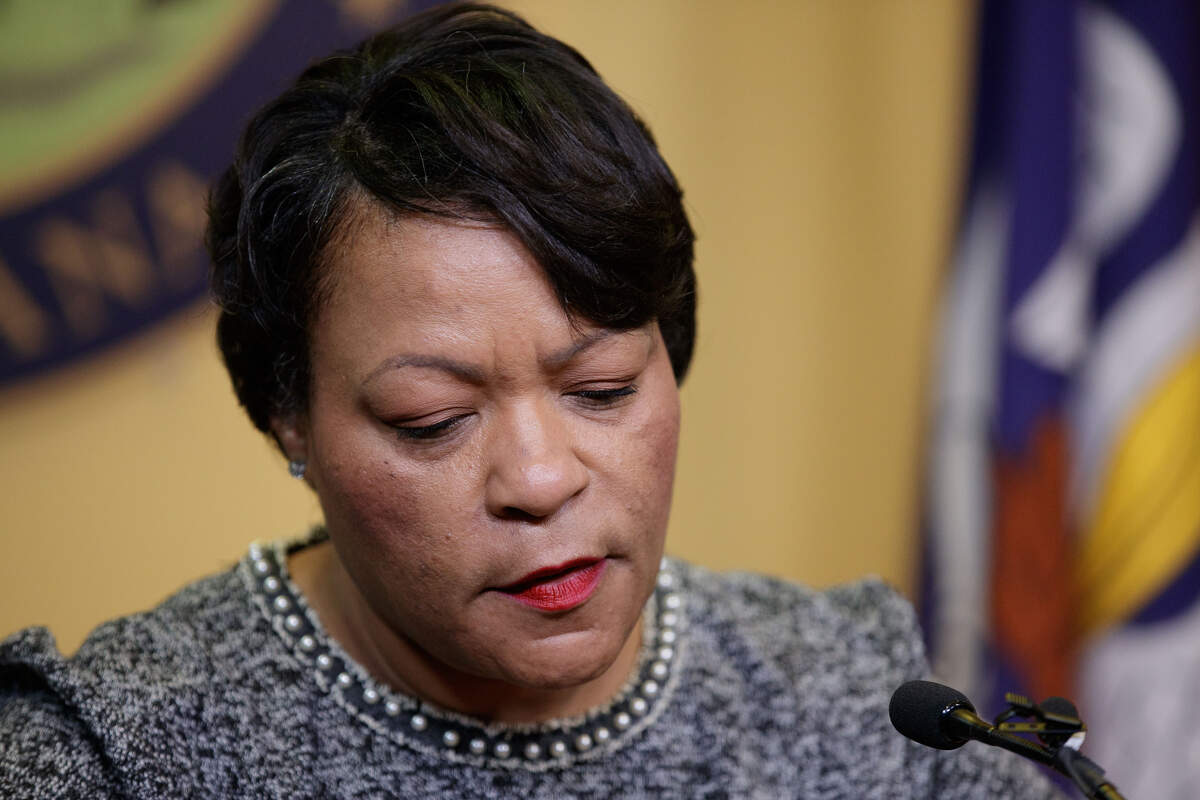 Barely seven months after New Orleans reelected her, with 65% of the vote, Mayor LaToya Cantrell finds herself in a deep slump. Only 44% of the public approves of her performance.
How to regain her mojo? Consult more with the City Council, fix the streets and replace Police Chief Shaun Ferguson are some of the leading recommendations from The Times-Picayune Power Poll - assuming she doesn't resign, that is.
This week's Power Poll asked key influencers in the New Orleans region to rank the top three ways Cantrell can increase her popularity, now that she's facing a City Council more adversarial than she enjoyed during her first term. Work with the council came out on top, although no single option among the 10 listed gained more than one quarter of the first-place votes. Here are the weighted rankings:
"I have just heard from two council members that the mayor has declined to speak to them for the past six months," WWL-TV news director Keith Espaross said Tuesday, the day his station interviewed the mayor's two leading council critics. "For a city facing a mammoth crime problem, the fact that city leadership appears non-communicative is disheartening."
But it's not all on the mayor, said labor lawyer Brooke Duncan III.
"The council has done nothing to address crime and in fact has impeded efforts to address crime," Duncan said. "For example, the council has blocked use of cameras and other technology on supposed constitutional grounds and yet refuses to work with Chief Ferguson to adopt a compromise; meanwhile the technology sits idle. C'mon, council: Get going."
Also in a slump is the Louisiana economy. And while no single solution gained more than one third of the first-place votes, there was a clear leader when Power Poll members were asked to rank the top three:
"Louisiana needs to focus on a finding a reasonable tax structure that funds education and infrastructure," said Matt Rookard, president and CEO of the Louisiana Credit Union League. "Without significantly more spending in those areas, that doesn't come at the cost of other programs that support Louisiana families, Louisiana will not be able to keep up over the long term."
Yet fiscal policy might not be the sole avenue to improving the economy.
"Until we, all of us, deal with the vast racial, economic and health disparities in New Orleans and Louisiana, as embedded in our inequitable policies from our founding (#rootcauses), both our business and social lives will be plagued with crime, corruption, malaise, violence and intergenerational poor outcomes - if the land even holds up for another generation," said Asali D. Ecclesiastes, CEO of the Ashé Cultural Arts Center.
Power Poll also asked about the U.S. Supreme Court's conclusion, in overturning Roe v. Wade, that the Constitution confers no right to abortion. Two thirds of respondents said the court got it wrong.
Power Poll Members: Do you have a friend or colleague who should be on Power Poll? Please invite them to join!
About Power Poll: Power Poll asks questions of the most powerful, influential people in U.S. cities. It is not a scientific survey. But because the people responding to the surveys comprise the leadership structure of their cities, the results afford a fascinating glimpse into the thoughts, opinions, and beliefs of those in a position to make change. Power Poll is distinctly nonpartisan.
Corporate Sponsor
We thank the following organizations for their support of Power Poll. Learn more about becoming a sponsor here.