Change in New Orleans police chief not likely to make much difference, Power Poll finds
Respondents skeptical of carbon capture, favor tax breaks for solar power farms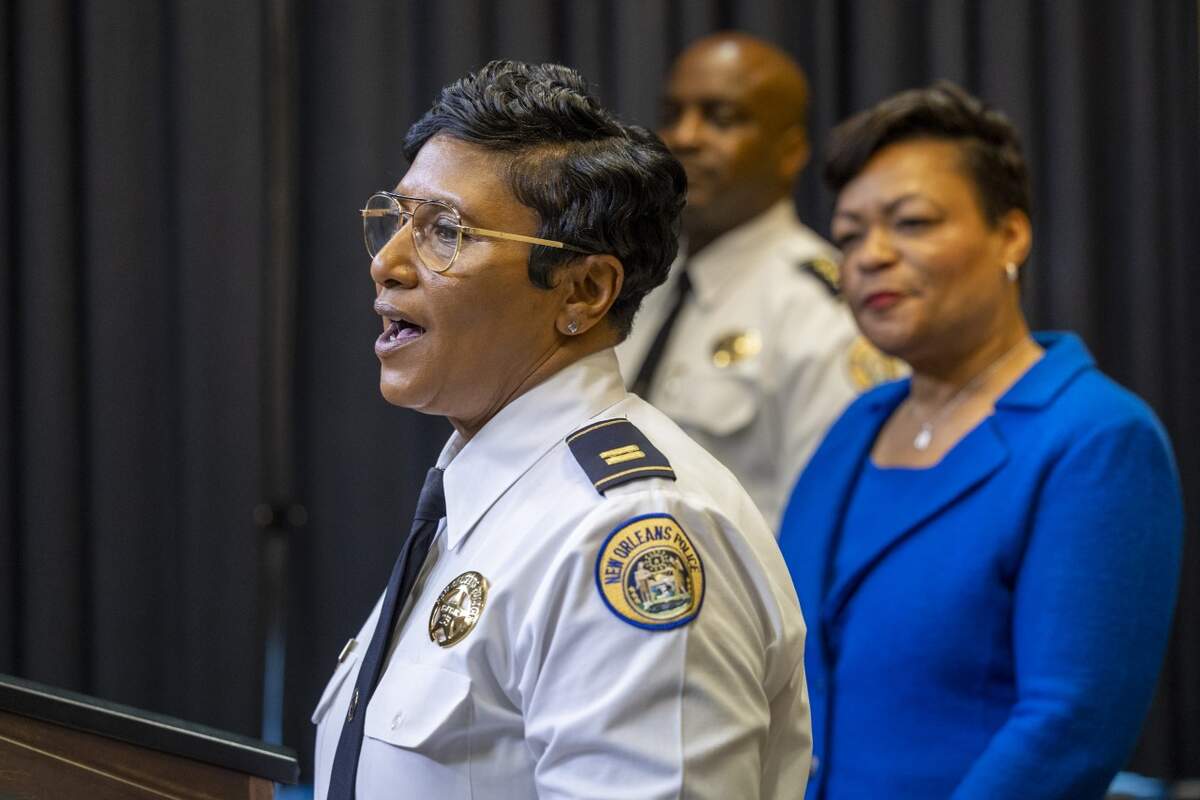 Amid a persistent surge in violent crime, Police Superintendent Shaun Ferguson eventually retired, and Mayor LaToya Cantrell installed Michelle Woodfork as the interim chief and bowed to political pressure to conduct a national search for a long-term successor. But more than three quarters of Power Poll New Orleans members doubt Woodfork will be any more successful than Ferguson.
"Ferguson was an utter failure, and the mayor's refusal to replace him has set this city back decades because it is unsafe to live, work or visit," said Vanessa Brown Claiborne, president and CEO of Chaffe & Associates Inc. "It is imperative that we conduct a national search for the best chief we can find.
"People can start a business or visit Austin or Nashville without fear of getting shot. That thought does not enter their minds, whereas it is constantly on the minds of New Orleanians every time we go to the grocery, pump gas, dine out, sit on the front porch, get in our car, stop at a red light etc."
Still, a change in leadership might be no panacea.
"New Orleans will need more than a new police chief to get crime under control," said Betsy Threefoot Kaston, former president of Jewish Family Services of Greater New Orleans. "It will take community involvement, including churches, schools, businesses, as well as the NOPD."
Turning to business and environment, less than half the Power Poll respondents are confident that carbon capture and storage is a safe way to reduce Louisiana's greenhouse gas emissions. That mirrors the sentiment in a number of rural parishes.
Said Rashida Govan, executive director of the New Orleans Youth Alliance: "Carbon capture feels like a solution generated to allow for our continued abuse of our environment. Instead of reducing our carbon footprint and transitioning to alternative (safer) energy sources, we'd rather bury the problem (literally) and hope for the best."
Less harsh was Brent Mikecol Craige, cofounder and CEO of Jammaround Inc. As with any industrial process, he said there are risks and rewards, but he concluded: "Overall, carbon capture storage is considered to be an important tool in the fight against climate change and has the potential to significantly reduce CO2 emissions from power plants and other industrial sources."
Almost two third of respondents so approve of solar power that they say Louisiana governments should grant property tax breaks for solar panel farms.
The response comes at a time when solar tax breaks are getting a cold shoulder from some local governments.
As for the New Orleans Saints, 7-9 in their first season without head coach Sean Payton and eliminated from the playoffs before their final game Sunday, no need for heads to roll just yet, according to Power Poll.
And yet some pine for Payton to return.
"Sean Payton seemed to miss being in coaching immediately. He never looked like he really enjoyed the TV gig," said state Rep. John Illg Jr. of River Ridge. "I think the answer may be in front of the Saints. It may be hard to keep most of our staff if Coach Payton goes elsewhere. It all starts at the top, and he's the best one available. Let's bring him home."
Power Poll Members: Do you have a friend or colleague who should be on Power Poll? Please invite them to join!
About Power Poll: Power Poll asks questions of the most powerful, influential people in U.S. cities. It is not a scientific survey. But because the people responding to the surveys comprise the leadership structure of their cities, the results afford a fascinating glimpse into the thoughts, opinions, and beliefs of those in a position to make change. Power Poll is distinctly nonpartisan.