Will holiday shopping reach an all-time high in Acadiana this year? Power Poll reveal their shopping plans
This month's Power Poll asked respondents about their spending plans this year and if they will do like many other Americans are planning to do: splurge.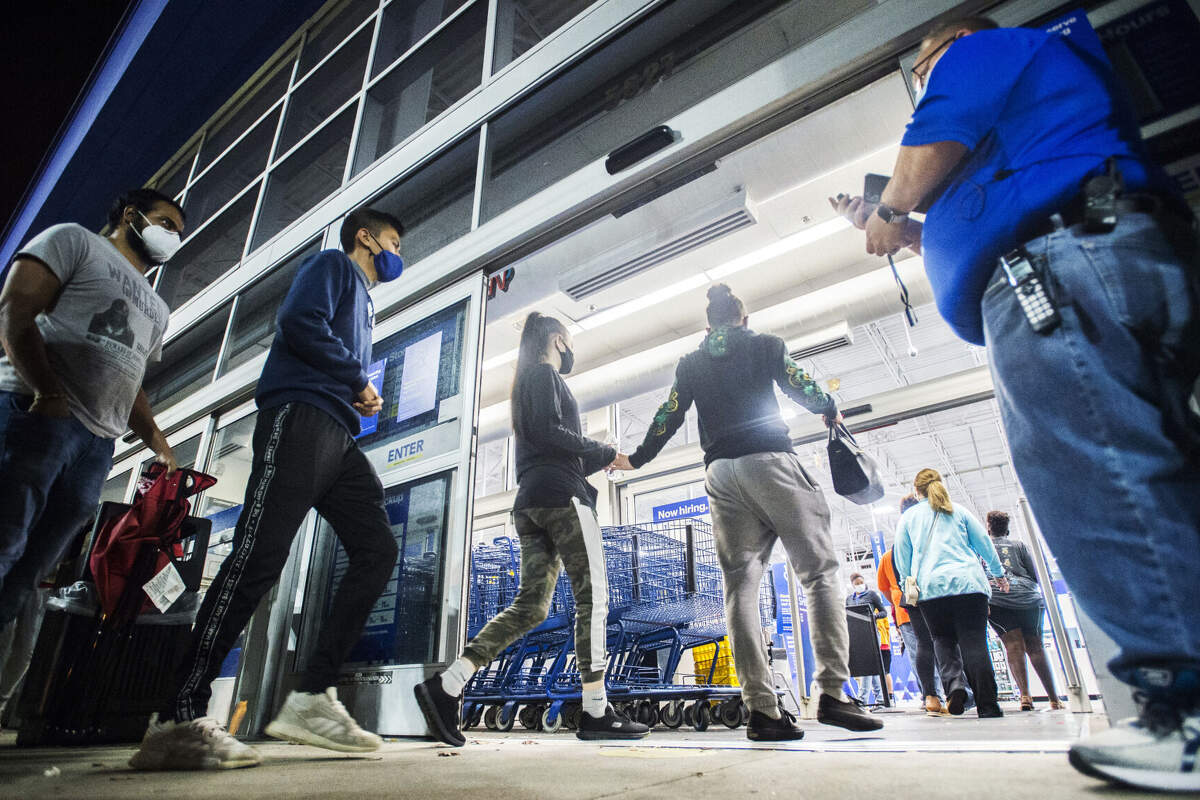 Consumer spending during the holiday shopping season will likely set records in Acadiana, just like nearly every market is the U.S. is predicting. Just how much is to be determined.
Last year's total retail sales in Lafayette Parish over November and December topped $1.2 billion last year, eclipsing the $1.17 billion spent in 2014 that was the highest on record. But that's nothing: sales have topped the monthly totals from those years twice already in 2021, and they weren't even holiday spending months.
This month's Lafayette Power Poll asked respondents about their spending plans this year and if they will do like many other Americans are planning to do: splurge. Nationwide spending is expected to shatter previous records, according to the National Retail Federation, and grow between 8.5% and 10.5% over last year.
Will people in Lafayette spend more? Where do they plan on doing their shopping? And what's their take on why spending has spiked in this COVID economy?
"I think many experts missed the economic forecast, expecting terrible effects from the pandemic," said Barry Ancelet, founder of Festivals Acadien et Creole. "It seems that we are more clever and adaptive than they thought. Now it's time for government officials to evolve with the times and reassess their budgetary predictions according to the reality of the current situation."
When asked to explain why spending is up, respondents gave varying theories. About 37% kind of shrugged their shoulders and couldn't explain it, while 22% cited businesses are doing well during the pandemic and people have more money in their pockets. About 20% pointed the finger at panic buying due to product shortages and another 20% believes people are still spending stimulus money from earlier in the year.
But the majority of respondents indicated their spending will be about the same as last year – 75% said so. Only 11% indicated they would spend more, and 14% said they would spend less.
Where will people shop? In-person store visits on Black Friday at many national retailers are way up from last year's COVID-reduced totals but only slightly up from 2019 levels, according to Placer, a retail tech company that tracks foot traffic through customers' smartphones. Traffic at indoor malls was down slightly from two years ago but exploded compared to its daily average for the month of November, data shows.
hen asked to rank a list of five shopping destinations in Lafayette, respondents favored downtown Lafayette, followed by the Acadiana Mall and then locations in River Ranch or in smaller locations outside the city. Shopping in Baton Rouge or another nearly major market was the least favored option.
But that might not be as big an option as shopping online. When asked which would be higher: Your online spending or your in-person spending, 61% said it would be online, 23% said it would be about the same and 16% said in-person.
Then one question ventured off topic: the federal infrastructure bill that passed in Washington. Of the Louisiana delegation, only U.S. Sen. Bill Cassidy voted in favor of it, describing it as "a major victory for Louisiana and our nation." Acadiana Congressman Clay Higgins called it "9% roads and bridges and 91% socialist garbage."
When asked who you agree with more — Cassidy or Higgins — 78% sided with the senator while 22% sided with the congressman.
The Power Poll is not a scientific poll. It surveys important, significant, influential people in Lafayette and other cities to glean what the thought leaders in those markets are thinking. It is non-partisan and asks questions of a local nature. In so doing, it strives to build consensus and shape constructive discussions.
In this Power Poll, the ninth in Lafayette, a poll was sent to 180 members via email and 57 responded, a response rate of 31.67%.
Power Poll Members: Do you have a friend or colleague who should be on Power Poll? Please invite them to join!
About Power Poll: Power Poll asks questions of the most powerful, influential people in U.S. cities. It is not a scientific survey. But because the people responding to the surveys comprise the leadership structure of their cities, the results afford a fascinating glimpse into the thoughts, opinions, and beliefs of those in a position to make change. Power Poll is distinctly nonpartisan.