September 30, 2022 9:00am
What needs the most attention to create a vibrant Acadiana? Acadiana Power Poll voters gave this topic the edge
Region has a big problem keeping its young talent home, most respondents say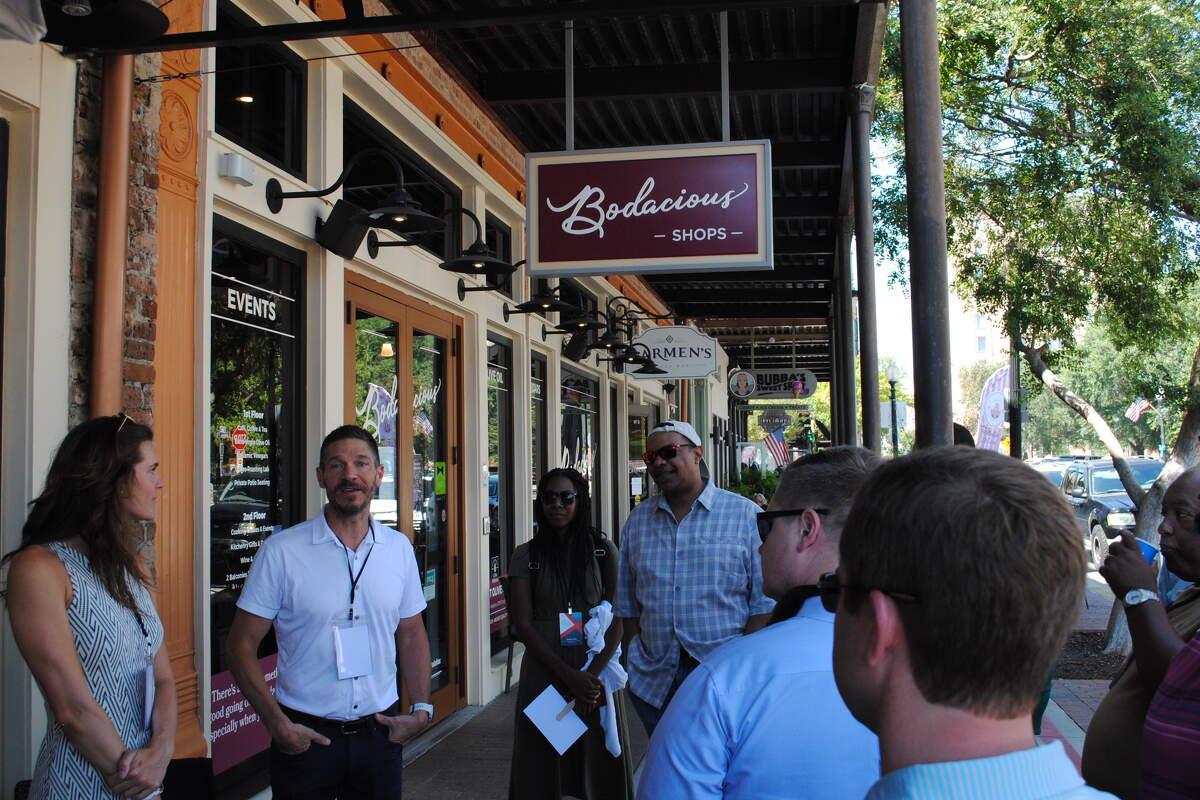 There's no disputing it: there are things that to be addressed if Lafayette and the Acadiana region want to reach that vibrant community status.
What voters of the Acadiana Power Poll for September also don't dispute: the city's and the region's burning platform — the one main problem that overrides all others — is keeping young talent at home.
But what needs to the most attention is up for discussion, at least among the respondents. When asked about which of philanthropist and businessman Quint Studer's four pillars of a vibrant community — education, a vibrant downtown, civic engagement and small business growth — that needed the most to be addressed the most, voters had different opinions.
Education, however, was the most popular choice with 39% of the vote. Vibrant downtown and civic engagement each got 23%, while small business growth got 14%.
"It is a mixture of the pillars that work," wrote Jillian Dickerson, president of The705. "We need to improve in some of the areas more than others, and it will take the community focusing on their passions to get us there.
"Supporter of education improvement? Find a way to get involved. Want to be an entrepreneur? Start with the many resources we currently have. Support small businesses that currently exist. Support our downtown. Get involved civically in an area that attracts your interest and skillset."
In Pensacola, where many leaders from Lafayette and other Acadiana cities recently as part of One Acadiana's Leadership Exchange program, efforts at improving its city began about a decade ago, and the results are evident. Last year LinkedIn ranked the Florida panhandle city in the top 10 cities in the U.S. of people seeking jobs that you could do from home or remotely.
Between July 1, 2020 and July 1, 2021 Pensacola saw a net increase of more than 5,000 people, five times the rate in Acadiana. The migration was so strong if you take away all the people that moved there and just counted the births and deaths, the city would have decreased its population.
Most areas outside of Lafayette lost residents in the last Census. In the city of Lafayette, the population increased slightly, less than 1%.
"I think the four pillars that Quint recommends are all important and effective investments for retaining and attracting young people," said Sam Oliver, director of the Acadiana Center for the Arts. "I think Lafayette needs to confront its own strengths and opportunities and how they are different from Pensacola, mainly how Lafayette is already a dynamic cultural hub for the region. We can capitalize on that strength if we try."
The issue of keeping young talent here is a big deal, respondents noted. Over half indicated the Lafayette region has a big problem keeping its young people and 28% noting that it's an issue that all cities are battling.
"With greater civic engagement, we can work together to capitalize on our strengths as we improve education, build a vibrant downtown and help small businesses access the tools they need for success," said Jan Swift, attorney and host of the Discover Lafayette podcast. "But we have to start today to see the turnaround that Pensacola has enjoyed."
November midterms: On the question of who respondents would vote for in the November primary for southwest Louisiana's representative in the U.S. House, undecided was the clear front-runner. Just under 50% indicated they are not sure who they will vote for among the nine candidates on the ballot.
Among those who have decided, they voted this way: Holden Hoggatt got 21%, incumbent Clay Higgins got 13% and Tia LeBrun got 13%. The five others got little or no votes.
More library board debate: When the the Lafayette Parish Council voted to allow the library system to apply for a grant supporting the "Who Gets to Vote?" series, some council members and library board member Robert Judge suggested that when discussing modern voting there is more than one side to the issue.
Do Power Poll respondents agree or disagree? Respondents varied on responses with 32% indicating they were not sure, while 24% indicated they strongly disagree, 19% disagree, 18% agree and 7% strongly agree.
UL football: The UL Ragin' Cajuns are off to a 1-2 start under first-year head coach Matt Desormeaux after last year's conference championship under coach Billy Napier. Respodents are not expecting similar results this season with 35% predicting the team will win six or seven games and land in a low-level bowl game.
Only 4% indicated the Cajuns will win the Sun Belt title again.
Power Poll Members: Do you have a friend or colleague who should be on Power Poll? Please invite them to join!
About Power Poll: Power Poll asks questions of the most powerful, influential people in U.S. cities. It is not a scientific survey. But because the people responding to the surveys comprise the leadership structure of their cities, the results afford a fascinating glimpse into the thoughts, opinions, and beliefs of those in a position to make change. Power Poll is distinctly nonpartisan.
Corporate Sponsor
We thank the following organizations for their support of Power Poll. Learn more about becoming a sponsor here.