Power Poll respondents say redistricting process not done fairly, favor any formidable opponent against Clay Higgins
If Higgins draws a formidable opponent, 59% say they won't support him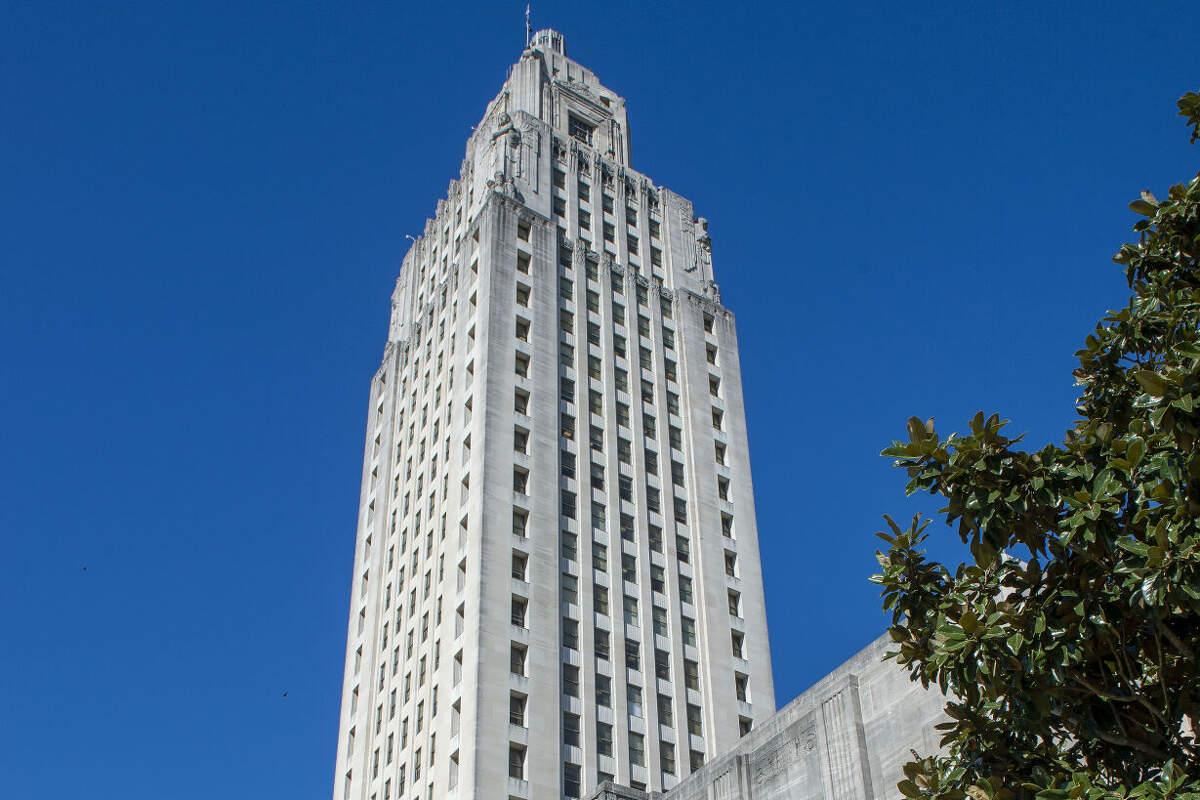 Has the redistricting process been done fairly? And what about U.S. Rep. Clay Higgins on the ballot this fall? Or governor next fall?
Power Poll has questions. Political questions. Lots of them. But let's start with the present: the redistricting process being done by lawmakers at the state capitol. Respondents were asked this question: Do you think the redistricting process by state lawmakers has been done fairly?
First, some background.
The large debate settled on whether or not the state should have a second minority-majority Congressional district. With Louisiana having six seats in the U.S. House of Representatives and about 1 out of every 3 people in Louisiana being Black, the argument by Democrats and Black lawmakers was that there should be two to accurately represent the state's population.
Republicans make up the majority in the capitol, and the GOP is battling for power in Washington under a president who is a Democrat. Adding another minority district, the scenario goes, would all but guarantee another Democrat would win a seat in the House.
Civil rights groups say it violates the Voting Rights Act of 1965 and plan to file a lawsuit. Gov. John Bel Edwards, a term-limited Democrat, has until March 14 to veto or sign the bill.
So back to the question. Power Poll respondents to this month's poll favor a second minority-majority district with 60% supporting it. Only 8% said no with 33% saying they had no opinion.
Two respondents with the Asociacion Cultural Latino-Acadiana voiced their own opinion of the debate.
"A minority seat should also cover the other minorities that need to be represented," ACLA president Pablo Estrada wrote. "By saying we need a Black seat, we continue to forget about Latinos, who make for the fastest-growing sector in the U.S."
Said Luis Mora, ACLA chairman: "Republicans are for corporations -- not for people, education or roads."
But what about the lawmakers' own redistricting? Was that fair? The final bill that got approved virtually locks in the GOP dominance over the next decade in the 105-member House and the 39-member Senate. Of those seats, the number of majority-minority districts remain the same as they did 10 years ago: 29 in the House, 11 in the Senate.
Then there was also the case of term-limited state Rep. Stuart Bishop. The Senate map would put him in a separate Senate district than state Rep. Jean-Paul Coussan, who will term-limited in 2027. Had the district lines not been changed from 10 years ago, they would have ran for the same Senate seat. Senate President Page Cortez denied any wrongdoing.
Fairly done? 59% of Power Poll voters said the process has not been fair but being used as a method of the majority party retain power, while 27% said it was done fairly and pleasing everyone would be about impossible and 14% had no opinion.
"It is sad to see so much finagling by people in power to preserve that power, not via the democratic process involving voting, but rather by manipulating factors to fix the system in their favor," said Barry Ancelet, founder of the Festivals Acadien Et Creole.
Speaking of Congressional seats, respondents were loud in their non-support of Republican Congressman Clay Higgins, who is up for re-election later this year. When asked if you would vote for Higgins if he drew a formidable challenger, 59% said no and 32% had no opinion. Only 10% indicated they would vote to re-elect Higgins.
Two other questions dealt with elections. One offered nine possible candidates for governor in 2023 and asked which they would like as governor. Forty percent said they were undecided. The rest went like this:
U.S. Sen. Bill Cassidy, 19%
Lt. Gov. Billy Nungesser, 19%
Congressman Garret Graves, 9%
Attorney General Jeff Landry, 7%
State Rep. Gary Smith (D-Norco), 3%
State Treasurer John Schroder, 2%.
State sens. Sharon Hewitt (R-Slidell), and Rick Ward (R-Port Allen) got no votes.
In the special election for Lafayette City Court judge to fill the seat vacated by Michelle Odinet, 41% of respondents favored retired District Judge Jules Edwards, 35% said they were either undecided or not eligible to vote in the election and 24% favored assistant district attorney Roya Boustany.
Power Poll Members: Do you have a friend or colleague who should be on Power Poll? Please invite them to join!
About Power Poll: Power Poll asks questions of the most powerful, influential people in U.S. cities. It is not a scientific survey. But because the people responding to the surveys comprise the leadership structure of their cities, the results afford a fascinating glimpse into the thoughts, opinions, and beliefs of those in a position to make change. Power Poll is distinctly nonpartisan.