Nearly half of Acadiana Power Poll respondents say it's time to borrowers to repay their student loans
But more than half recommend government action to make college more affordable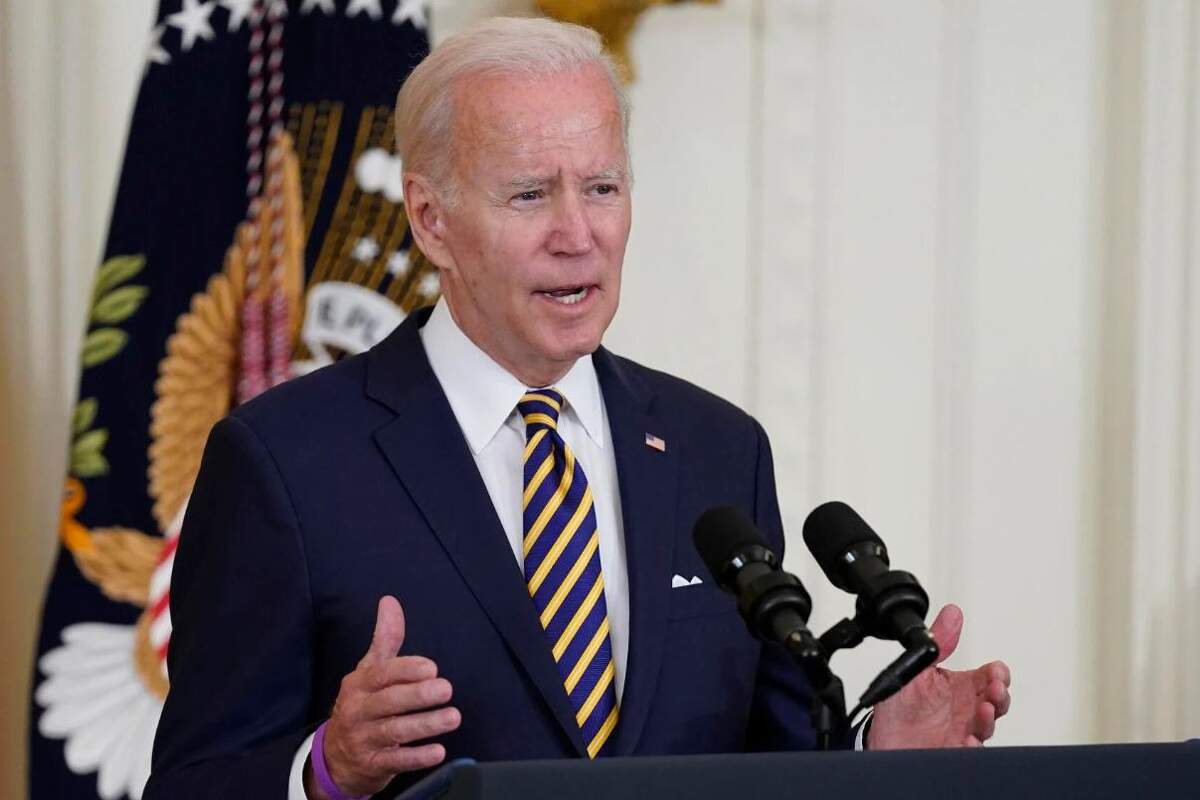 Acadiana Power Poll respondents got to voice their opinion on the top discussion topic of the week – President Biden's cancelling some student debt – with many disagreeing with the move.
The August poll that went out days before Biden announced his plan focused on whether extending the pause on payments should happen and if the president should give some borrowers in extreme cases any relief.
Asked before Biden's announcement on what the president should do, nearly half of respondents -- 42% -- did not favor a pause and instead favored having debtors resume making payments on their loans.
Only 19% of respondents favored enacting any kind of forgiveness program. Another 40% played it more middle of the road and favored extending the pause and continuing efforts to provide some kind of relief to those burdened with student loan debt.
The president waved off debt for more than 40 million Americans this week, erasing $10,000 in federal student loan debt for those making below $125,000 a year or households that earn less than $250,000. He cancelled another $10,000 for those who received Pell Grants to attend college.
He also extended the pause through the end of the year, a move that he says is the final one before payments are to resume in January.
Republicans were swift to criticize the plans, saying such a move was an insult to many Americans who paid their debts and to those who did not attend college. How the move will end up costing American taxpayers is unclear, along with whether or not the administration's authority to make such a move, but it could cost between $400 billion and $600 billion, according to the Committee for a Responsible Federal Budget, which advocates for lower deficits.
But advocates pointed to the high cost of a college education and the extreme amount of debt many people carry and that many of those borrowers are first-time college students who pursue education as a means to escape poverty.
In Louisiana, the average federal student loan debt is $34,525, the 18th highest the U.S., according to data from the Education Data Initiative.
Poll respondents favored addressing the rising cost of college tuition with 59% saying the government should work in making college more affordable. Only 21% indicated the government should work on forgiving some debt for those with existing student loans. Another 20% indicated they were not sure what the remedy should be.
Lawmakers in Louisiana have been among the most guilty in the country of defunding higher education, including a 16.7% cut in 2010 and a 17.5% since 2008, data shows. Between 2008 and 2019, Louisiana was second in the nation for higher education budget cuts but led the nation in increases in tuition.
That resulted in rising tuition and fees, up 138% post-recession until 2019, data shows. Between 2008 and 2019, yearly tuition and fees for the average student taking 12 hours per semester have at least doubled at each of the state's 14 universities. At UL-Lafayette, costs have nearly tripled.
Northeast library: Over half of respondents responded unfavorably to whether or not they were confident in the Lafayette Parish Library Board in its quest to build a northeast library branch.
When asked if they thought the library would be built in a timely fashion and without any controversy, 24% said they were somewhat skeptical of the process and 27% said they are not confident in the board.
The board OK'd a proposal to purchase five acres near Northside High School for $600,000. The property can accommodate a library of up to 13,000 square feet with another 25,000 square feet for future expansion, as well as up to 130 parking spaces and a 10,000-square-foot warehouse.
Housing market: Nearly half of respondents assessed the rising cost of buying a home as merely the real estate market returning to pre-pandemic levels. The number of homes have dropped in recent months compared to a year ago while the average sale price over the past two months has topped $300,000 while inventory has shrunk.
Asked about their take on the market based on what they've seen and heard, 41% said the market is returning to normal after getting a shot in the arm over the last two years when interest rates reached historic lows. Yet 25% described it as a major problem as the higher prices could lead to either people paying more than they can afford or turning away people who are seeking to move to Lafayette.
Also, 20% listed it as somewhat of a problem and 18% said it was a problem that will create a struggle for first-time homebuyers.
Power Poll Members: Do you have a friend or colleague who should be on Power Poll? Please invite them to join!
About Power Poll: Power Poll asks questions of the most powerful, influential people in U.S. cities. It is not a scientific survey. But because the people responding to the surveys comprise the leadership structure of their cities, the results afford a fascinating glimpse into the thoughts, opinions, and beliefs of those in a position to make change. Power Poll is distinctly nonpartisan.
Corporate Sponsor
We thank the following organizations for their support of Power Poll. Learn more about becoming a sponsor here.