Lafayette Power Poll: Overwhelming majority say Odinet should resign
Judge resigned on Friday morning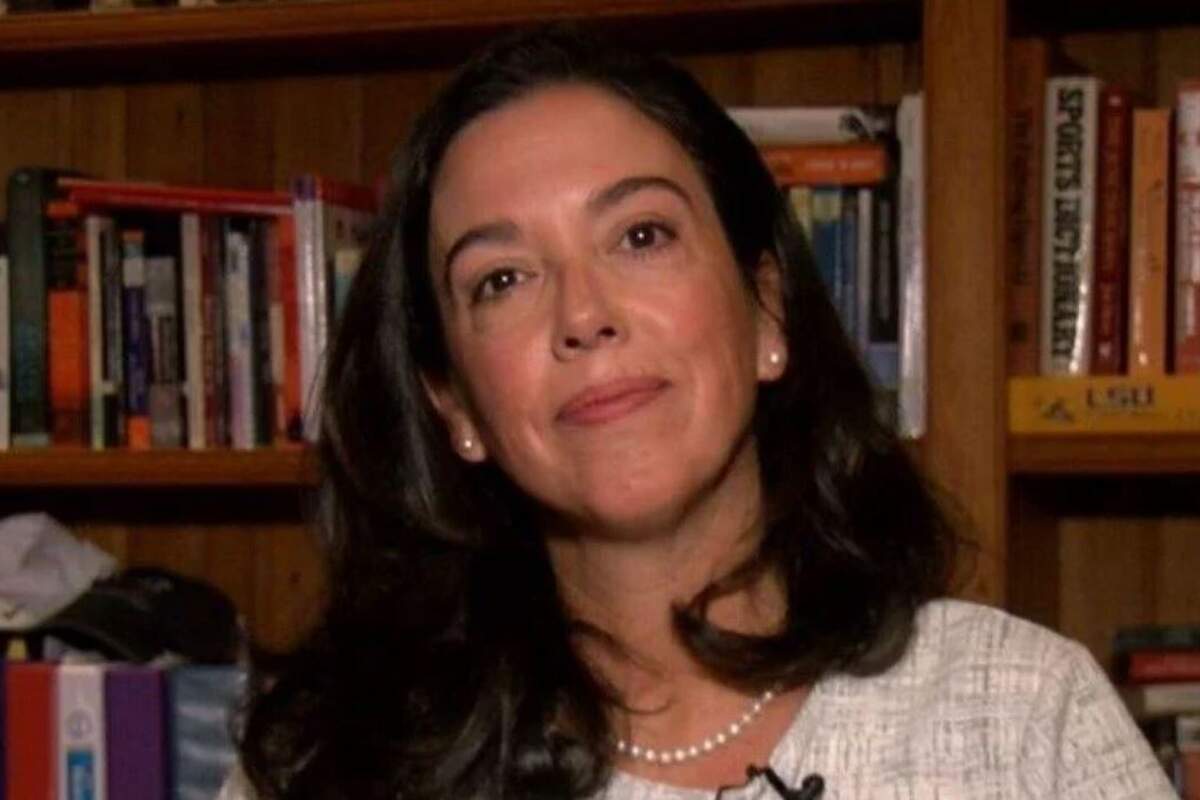 An overwhelming majority of respondents to this month's Lafayette Power Poll had this to say: Lafayette City Court Judge Michelle Odinet should resign.
The judge resigned Friday morning.
The 10th poll, conducted Monday-Thursday, had 82% of respondents indicating Odinet should step down from the bench after a video surfaced that was filmed outside her home in which she used the N-word. The video attracted national attention and drew more than 100 complaints to the state's judiciary commission.
Odinet's attorney released a statement Friday morning that she is "sorry for the pain that I have caused my community and ask for your forgiveness."
In the poll, about 16% said her actions did not warrant stepping down from her job but she had to address the issue. The remaining respondents listed it as a non-issue.
The state supreme court earlier temporarily disqualified Odinet from the bench and appointed retired Opelousas City Court Judge Vanessa Harris as judge pro tempore through Feb. 28.
The questions regarding the LSU coaching move – hiring Brian Kelly from Notre Dame for more than $100 million to replace Ed Orgeron – more than half of respondents considered it excessive. About 54% of respondents indicated that amount of money for a football coach is ridiculous for a football coach.
About 23% indicated they had no problem with the salary, noting LSU had to get the right coach for the position. About 23% had no opinion.
Supporters of the move have pointed out that part of Kelly's salary will be paid through the Tiger Athletic Foundation and not the university. It puts Kelly as the highest-paid football coach at a publicly funded university in the country.
Others thought the contract was excessive in the midst of other pressing needs at LSU and higher education institutions statewide.
"We have a tremendous need for better teachers, better universities, improved equipment, new buildings and innovative techniques for the education of our youth," said Mary Neiheisel, a professor in the nursing department at UL. "The majority of funds should be spent on these areas- not on salaries for coaches."
With the UL hiring, the Cajuns lost their coach when the University of Florida scooped up former coach Billy Napier after leading UL to its first Sun Belt title. Matt Desormeaux was hired to replace him.
When asked if the move – the large SEC picking away a successful coach at a smaller institution like UL – was good or bad for college football, a majority had no problem. About 47% said even though UL lost the coach who led it to its first title, it's brings credibility to the program that its coach got hired by an SEC school.
About 45% had no opinion of the move, noting that's how the food chain works in the sport. Only 8% had bad feelings about it, citing how moves like that essentially keeps the rich schools – in this case SEC – rich and the poorer schools poor.
On the topic of public libraries, more than half of respondents are not in favor of attempts by some of late to ban books in Lafayette Parish and other public libraries across the country that deal with LGBT issues, race relations or other topics some consider controversial or political. In Lafayette, turmoil rose over the book "This Book Is Gay," which was not banned but moved to the adult section.
About 69% considered these moves harmful, noting the books serve an educational purpose and the removing them amounts to censorhip. Twenty percent answered they had no opinion, and 11% agreed with the effort, noting the books were often graphic and should not be made available to children.
The question on the outlook on the economy in the new year nearly mirrored a similar question in quality of life poll commissioned by One Acadiana. About 73% gave a favorable response to the question, including 21% saying their outlook is excellent.
About 20% gave the economy a fair outlook and only 1% responded not good.
The Power Poll is not a scientific poll. The Power Poll surveys important, significant, influential people in Lafayette and other cities to glean what the thought leaders in those markets are thinking. It is non-partisan and asks questions of a local nature. In so doing, it strives to build consensus and shape constructive discussions.
In this Power Poll, the 10th in Lafayette, a poll was sent to 178 members via email and 76 responded, a response rate of 42.7%.
Power Poll Members: Do you have a friend or colleague who should be on Power Poll? Please invite them to join!
About Power Poll: Power Poll asks questions of the most powerful, influential people in U.S. cities. It is not a scientific survey. But because the people responding to the surveys comprise the leadership structure of their cities, the results afford a fascinating glimpse into the thoughts, opinions, and beliefs of those in a position to make change. Power Poll is distinctly nonpartisan.
Corporate Sponsor
We thank the following organizations for their support of Power Poll. Learn more about becoming a sponsor here.