Lafayette on attracting young talent: 'Keep investing in ourselves'
If the new focus in economic development is people and not companies, Lafayette should leverage its growing job base, culture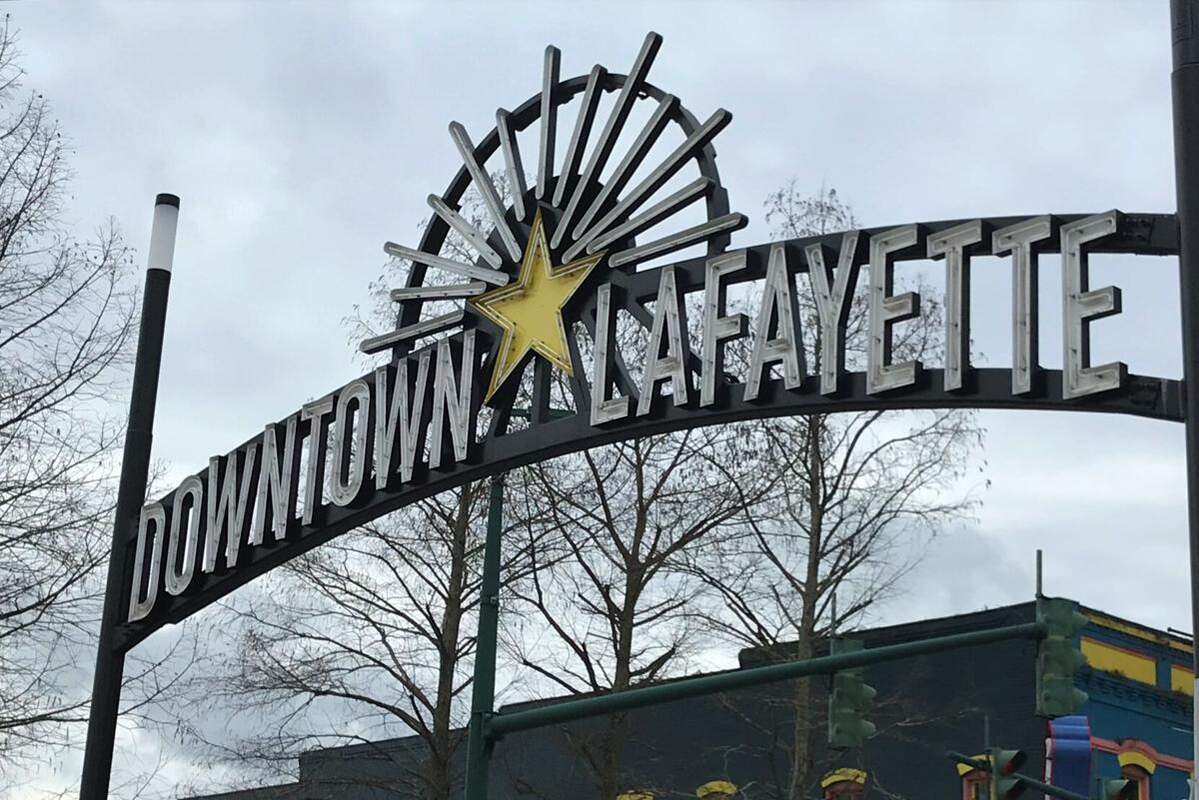 Respondents to this month's Lafayette Power Poll have solid idea when it comes to how Lafayette can attract and retain young talent.
But first, Kyle Kellner has a story to tell.
The Lafayette accountant and founding partner with Singleton, Kellner, Bolding & Associates had two friends in from Dallas who are Lafayette natives. One an emergency room doctor and the other an attorney, they were impressed with growth of Stuller, CGI, SafeSource Direct and how initiatives like Parish Proud is getting some energy behind it.
Whether or not Kellner reeled in two boomerangs to move back home, at least their enthusiasm confirmed the area is headed in the right direction.
"They are seriously considering the move back to Lafayette," Kellner wrote. "That's right – leaving Dallas for Lafayette. We are on the right track. We just need to not let perfect get in the way of progress. I am still 100% certain Lafayette will be a better place to live five years from now. Just need to keep investing in ourselves."
The topic of this month's Power Poll brought out lots of ideas but also showed where many people think efforts should be directed. If there's anything we've learned so far in this talk of become a vibrant community as part of One Acadiana's summits for nearly two years, it's that capital follows talent follows place, which means talent is often raised in smaller cities but leaves for jobs in larger markets in vibrant cities.
It's time to ask the hard question: If the Lafayette area is such a great place to live as indicated by the two earlier surveys, shouldn't more people be moving here?
According to U.S. Census data released Thursday, they are moving to Lafayette Parish. It had the third-highest population increase (6,110) in the state between April 1, 2020 and July 1, 2022, behind only Livingston (6,141) and St. Tammany (8,688). But in the six nearby parishes, like most areas of rural Louisiana, the struggle is real.
Every other parish lost population during that time, putting the region's growth rate at only 1%, and only Lafayette (3,829) and Vermilion (23) had a positive net migration during that span. Lafayette was also the only parish in the region that reported more births than deaths.
"Young talent is the battlefront of economic development," One Acadiana CEO Troy Wayman wrote. "Companies are looking to invest in regions that can attract and retain talented young people, and young people are looking to live in regions with vibrant places and high quality of life. Our collective focus as a region needs to be on building up vibrant places, like our downtown, where young professionals want to be."
So how do people think Lafayette is doing? When asked how to assess the statement that " Lafayette struggles to attract and retain talented young professionals," over 80% of respondents said they either strongly agree or somewhat agree. Only 10% disaqreed.
Young professionals want to love where they live, said Anne Falgout, director of strategic communications at South Louisiana Community College.
"So let's be real about the work we're doing, battles we're fighting (or not fighting), and news we are making," she wrote. "We have a real opportunity here to sustain the region for the long haul, but we have to be willing to be vulnerable about the ways we behave around accessibility, affordability, multi-family housing, entertainment, natural and built environments and social issues. I guarantee you that one quick search can undo years of effort and collaborative progress we are still struggling to attain."
The area has its strong and weak points, and respondents ranked details on both sides to determine what is working and what is not. Among strengths was the area's diversifying job market that is home to a growing health care sector, the festivals and the food unique to this area and the Cajun/Creole culture.
What are the weaknesses? The top three were the lack of a diversified job market, the public school system and the lack of affordable housing.
"Lafayette's best play in this fight is to build on our strengths -- the quality of our culture, people and way of life that makes living here unlike being anywhere else," wrote Sam Oliver, executive director of the Acadiana Center for the Arts. "What this lacks is intentional investment as a top priority for our viability and success as a community."
Wrote John Bordelon, president and CEO of Home Bank: "Change the tax structure to compete with Texas and Florida for large companies to consider Lafayette. Jobs are the only factor missing to our wonderful culture."
The area's connection with the University of Louisiana at Lafayette will be important in the region's future. When asked to grade the relationship between area employers and UL, the results were a bit mixed with 33% saying either they weren't sure or it was hit and miss, 45% viewing it favorably and 22% indicating it's not that strong or could really use some work.
When asked who should be the first target for efforts to attract and retain young talent, 47% favored upcoming UL graduates, while 32% favored going after the boomerangs, the folks like Kellner mentioned.
"No one project is going to be the silver bullet," he wrote. "We need to start walking the walk and not just talking the talk. We need to work on the city as a whole and not just focus on one section."
About Power Poll: Power Poll asks questions of the most powerful, influential people in U.S. cities. It is not a scientific survey. But because the people responding to the surveys comprise the leadership structure of their cities, the results afford a fascinating glimpse into the thoughts, opinions, and beliefs of those in a position to make change. Power Poll is distinctly nonpartisan.